The word vacation is often used interchangeably with a number of other words, which actually have a different meaning. The Travel Virgin is here to explain "What is a vacation?" In explaining the term vacation, we will also provide meanings to other words which have been used in error to convey the meaning of vacation.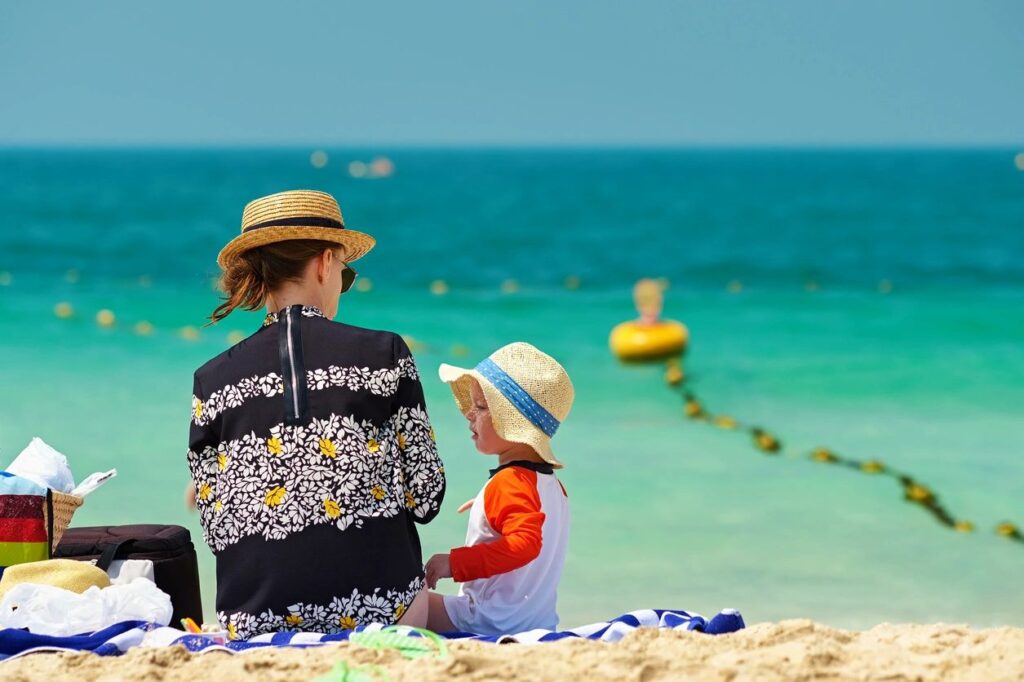 FEATURED ARTICLE: Vacation Deals For Over 150 Countries- 2021 (Updated Daily)
What is a Vacation?
A vacation is going somewhere and using your personal time for the purpose of partaking in relaxation, recreation or tourism related activities. An example of a vacation is to go to somewhere for a few days to relax on a beach or going to an all inclusive hotel. A vacation is usually easy going and allows one to get away from the stresses of life. A Vacation can be experienced many places such as a tree-house, cruise, resort or at a vacation rental home. A vacation is usually planned.
Holiday vs. Vacation
A holiday is a day that is used to celebrate something of importance or significance to a large group of people e.g Ramadan for Muslims and Christmas for Christians. Holidays celebrate historical or religious events or important people. During major holidays, businesses and other establishments are usually closed. Person sometimes will say " I am taking a holiday" when in fact they should say "I am taking a vacation".
TRAVEL DISCOUNT MANIA: 15 Best Caribbean Islands 2021- Vacation Deal Prices Included
Knowing "What is a Holiday?" and "What is a Vacation" Using Examples.
Holiday – The Easter Holiday is coming up, I plan to stay at home during this time.
Vacation and Holiday – I will be in Mexico vacationing on Christmas day.
Holiday– In my country we have a public Holiday called Labour Day which is celebrated in September.
Vacation and Holiday– I like to take my two weeks vacation leave from work near to the Independence Day holiday on July 4.
Trip vs. Vacation
The difference between a trip and a vacation, has to do with expectations which I will outline below.
Vacations include an itinerary, that has activities that are optional e.g vacationing at an all inclusive where there is a schedule of activities that you may or may not partake in.
Trips include a well planned itinerary with specific activities to engage in.
Vacations centers around rest and relaxation where you take a break from your regular routine.
Trips involves tight schedules that may result in a rush to visit a particular place.
A trip has a definitive purpose e.g a business trip may have the purpose of closing a deal.
Having outlined the above, The Travel Virgin has a few more example, just for our readers to have a better understanding of these words, which are often used interchangeably in error.
Knowing "What is a Trip?" and "What is a Vacation" Using Examples.
Vacation– You travel to Negril, Jamaica for 5 days and stay at an all inclusive hotel where you relax on the beach most days.
Trip– You go on a journey which last for 5 days in which you have a number of scheduled stops such as seeing a museum, hiking, camping and staying at a cheap motel.
Vacation that include Trips– You go to an all inclusive hotel for 7 days to rest and relax. Whilst walking around you see an itinerary on the board, that states that on Monday, there is a bus that is taking guests to a historical cave site then to a hot spring waterfall. On Tuesday, there is a boat that will be going to visit a small island. You sign up for both of these offerings. *Here you have someone who is on vacation but decided to participate in two trips*
Trip– Driving to Florida from Georgia to attend a Human Resource conference for your job. *This is further classified as a business trip*
The Travel Virgin hopes that the meaning of these words are understood.
The Best Travel Agencies
Blog Posts
Recommended Reads
10 Best Backpacks for your Backpacking Airbnb Trip- CLICK HERE TO READ
Top 5 Best Hammocks for Camping and Backpacking 2020 – CLICK HERE TO READ
10 Best Camping Tents for 2020 –CLICK HERE TO READ
Top 10 Backpacks for your Backpacking Trip – CLICK HERE TO READ
How to Write a Million Dollar Blog Post –CLICK HERE TO READ
How Much Money Can You Earn From a Travel Blog in 2020? –CLICK HERE TO READ
How To Use Pinterest To Drive Traffic to Your Travel Blog-CLICK HERE TO READ
SEO of your New Website- The Airbnb Survive Story – CLICK HERE TO READ
Top 5 Airbnb Stays in Morocco – Borders Reopens to 67 Countries –CLICK HERE TO READ15 Luxury Airbnb Rentals in Jamaica 2020 – CLICK HERE TO READ
Airbnb Gift Card – CLICK HERE TO READ
Top 15 Airbnb Rentals in the Atlanta, Georgia Area – CLICK HERE TO READ
Top 15 Airbnb Rentals in Milwaukee, USA in 2020 – CLICK HERE TO READ
10 Books to Read for Your Next Vacation – CLICK HERE TO READ