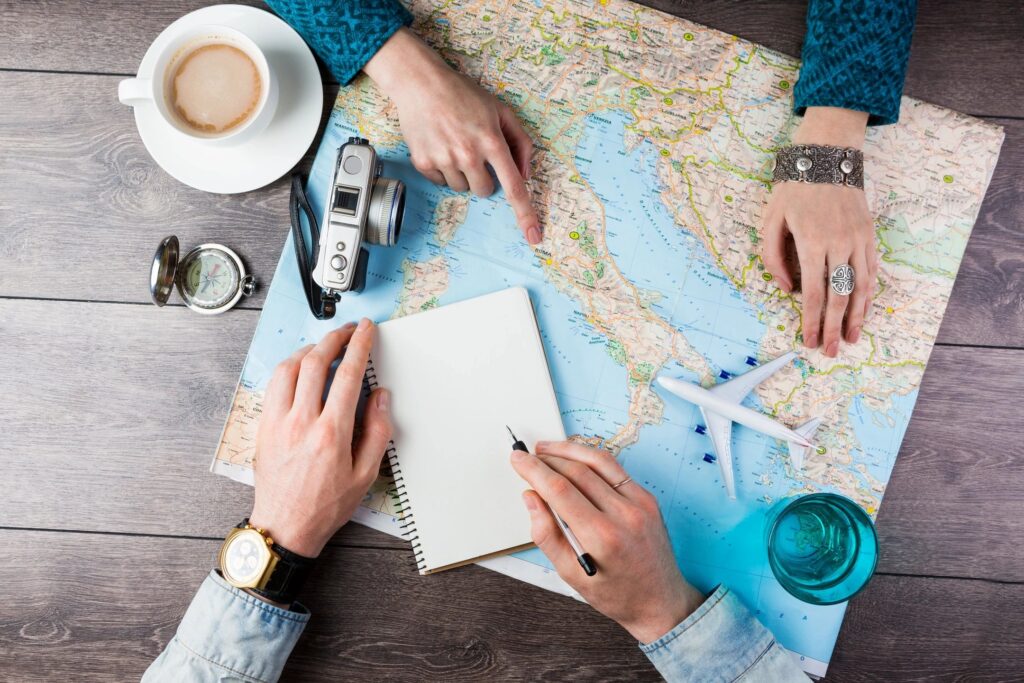 The Travel Virgin presents the ultimate guide to planning a trip in 2022.
"This post may contain affiliate links. If you use these links to buy something we may earn a commission. Thanks."
Introduction
Planning a trip can be a tedious and time-consuming process. However, when you are on that plane or bus and a few hours away from your travel destination, there is a heightened sense of satisfaction.
I have spent years being overwhelmed by the process of planning for a trip. In some instances, I have felt frustrated at myself for not knowing something or at others for not providing me with the correct information.
Checklist for Planning a Trip
In light of the frustration that I was experiencing in planning for a trip, I started to jot down a simple checklist. This, however, evolved into a detailed step-by-step trip planning guide. I am certain that after reading and following this guide, you will spend less time planning for a trip and avoid risks.
Having lived in several countries and having my fair amount of travel experiences, I am now well prepared for all my trips based on the lessons I have learned.
Whether you are taking a short or long trip, this guide will be very useful.
10 Step Guide to Planning a Trip
1- Select Your Travel Destination(s) and Identify Places to Visit and Activities
2- Determine the size of your Travel Party and your Travel Style
3- Research Entry and Travel Requirements
4- Research Accommodation, Flight and Travel Insurance
5-Determine your Contingency and Travel Budget
6- Acquire Visa and Purchase Flight Ticket, Insurance and Accommodations
7- Prepare for your Trip and Pack your Essentials
8 – Final Preparation
9- Review Step by Step Guide
10-Travel to your Destination
1.

Select Your Travel Destination(s) and Identify Places to Visit and Activities
I have seen it so many times, vacations that turn out to be absolute disasters because of improper planning and a lack of research.
People see a video or hear someone talking about an exciting and fun trip, and they decide that they want to have that experience. However, upon their return home from their trip, they have a horrifying story to tell, much different than what they heard when they decided to go on the trip. A simple example is the typical "the Airbnb is far from everything bad review". Many times hosts on Airbnb indicate their location. If one does a simple Google search the first word that comes up is 'remote'. Yet, travelers will write a lengthy bad review about the distance to attractions and the travel cost. All the information describing the location is on Google.
Imagine going on a trip, thinking you have enough money, only for your budget to be almost exhausted after traveling from your accommodation to one attraction. This can really dampen your trip, especially if you had intended to visit several attractions. The budget to visit Barbados is not the same for Spain. Attractions, food, etc cost differently according to your destination.
Selecting a Destination
In selecting a destination, one should do a Google search and visit websites that provide reviews and feedback to ensure that you are going somewhere which meets your expectations.
Factors to Consider When Planning a Trip
There are so many things to consider, from the weather to the tourist season. Considering these factors will prevent people from going to places that are too crowded or closed down during the low tourism season.
Example:
'I know this story will sound very strange but persons do very strange things. My cousin is deathly afraid of lizards, which I did not know. If a lizard is in a room she cannot sleep in there. Now, I planned a trip to a beautiful villa in the Bahamas. I made sure to show her the pictures with all the greenery and that our accommodation had all doors open to the natural setting, no mesh on the doors.
She indicated that the place looked lovely, however, when we went on the trip and the night came and we were about to sleep, 6, yes 6 lizards appeared in our room out of nowhere. Being the planner of that trip, I made sure I showed everyone where we were going before I booked, but yet still, here I was apologizing to the villa owner and losing vacation time and suffering expense to find a suitable accommodation that my cousin could be comfortable in.'
This is why it is important to plan properly for a trip to avoid situations like the one above.
Travel Map
If you are a party person or more of a natural wonders type of traveler, Travelender is a great tool to use as it shows various locations, and when certain events are held. The map below was provided by Travelender.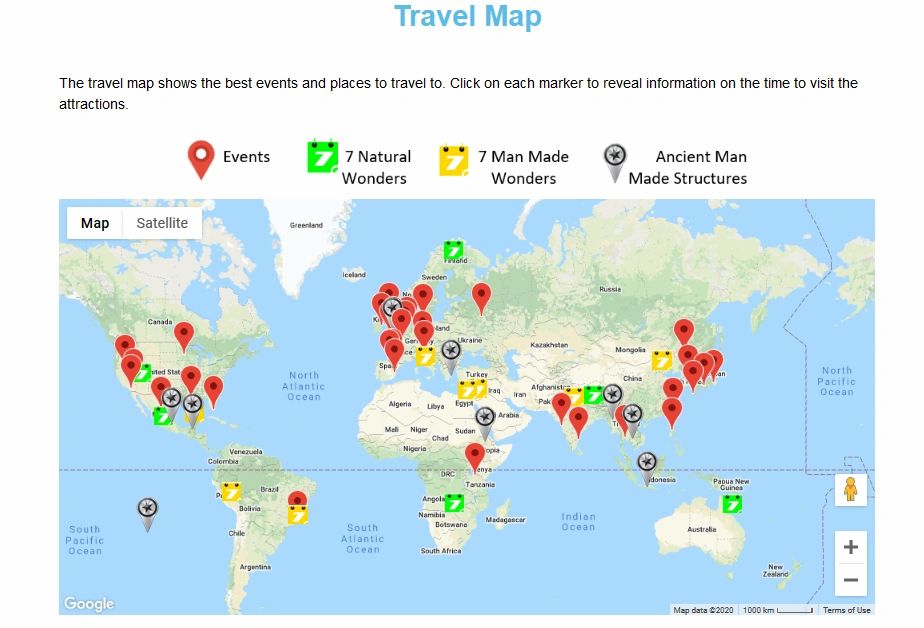 Airbnb Experiences provides a lot of interesting things to do in your travel destination(s).
2.

Determine the Size of your Travel Party and your Travel Style
Are you a solo traveler? is your family coming with you? Is it a couples' party? All these should be considered in making a decision about where to travel.
Example
"my co-worker took a trip to Jamaica and decided to stay at a condo, with her husband and kids. To her extreme shock, as they settled into their condo, her 4-year-old son looked out through a window behind a curtain and then said "mommy pee pee everywhere", the condo was right beside a nude beach."
Depending on how large your travel party is, you may be able to get discounts on your accommodations or flight.
There are even some other simpler considerations e.g booking an Airbnb with a crib if you are traveling with a baby.
3.

Research Entry and Travel Requirements when Planning a Trip
What are the visa and entry requirements of your intended destination(s)?
There are various entry requirements for different countries e.g yellow fever vaccination. In the social distance era, some destinations require a Covid-19 test prior to arrival.
Research is key in finding out travel and entry requirements. I had a co-worker who was traveling to the Philippines and he was denied entry because his passport had less than six months before expiration. A very long trip wasted. In traveling to various places, you can find out very important information by visiting the website of the home country. Here are a few below:
Home country websites:
4. Research Accommodation, Flight and, Travel Insurance when Planning a Trip
I always hear people decide on a budget and are adamant that a determined amount will be the amount they will spend on their trip. This, however, is not the best method of budget creation for a trip, as costs vary based on country.
After your research and tabulation, you may have to decide to stay at an Airbnb instead of a hotel or scale down your visit to attractions. Here is a list of travel websites that you can check out as you plan your trip.
Travel Resources
Accommodations
Car Rental
Tour Company
Flights
Bus and Trains

Related Article: How to Select the Best Travel Insurance 2020
Flight Information
Here are a few things to consider.
What flight are you taking? Will there be connecting flights? What is the cost of the flight ticket?
Did you know that there is a time period in advance to book to various destinations?. Please see the diagram below.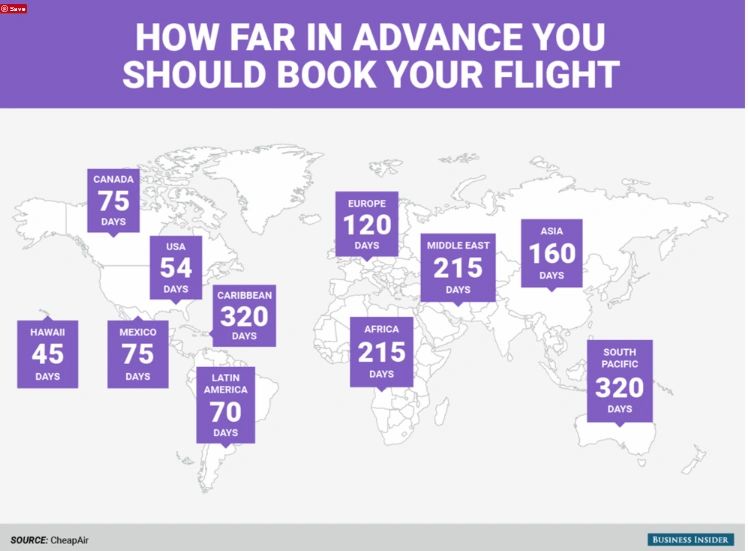 2. Will connecting flights make my trip cost less? Will breaking up my travel for a cheaper flight result in long wait and travel exhaustion?
3. Getting price alerts to purchase tickets
4. Do I have or get travel miles when I use my credit card?
5. Is there a frequent flyer program with the airline(s) that I am considering.
6. What are the cheapest airlines? You can use SkyScanner to determine the cheapest flights.
7. What time will I reach my destination?. Will it be too late to catch a taxi?
Accommodation
The type of accommodations you choose will impact your budget. Additionally, dependent on how close the attractions are to your destination, you may have to book at several locations.
Travel Insurance
Travel insurance is often overlooked by many but it is one of the most important things that you will need when traveling abroad as life happens. Too often persons find out how medical expense is very expensive in other countries.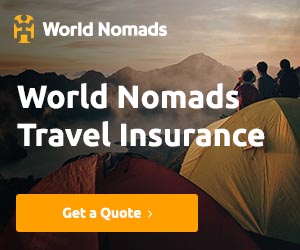 World Nomads is the most highly rated company that provides travel insurance online.
The Top 8 Travel Insurance for 2020
Top 8 Travel Insurance Company for 2020
1. World Nomads – Highly Rated, A Very Comprehensive Coverage Get A Quote Today
2. InsureMyTrip: Best Value Get A Quote Today
3. Aardy: Excellent Plans for Seniors Get A Quote Today
4. Travelex – Very Comprehensive Get A Quote Today
5. Allianz Travel Insurance: A Global Leader Get A Quote Today
6. HTH Travel Insurance: Great for Seniors Get A Quote Today
7: Nationwide : The Best for Cruises Get A Quote Today
8. GeoBlue: Good Medical Coverage Get A Quote Today
5.

Determine your Contingency and Travel Budget when Planning a Trip
Once you have done all the relevant research and found out the cost of everything, you can prepare your budget. Sample budget below. A 20% contingency is recommended.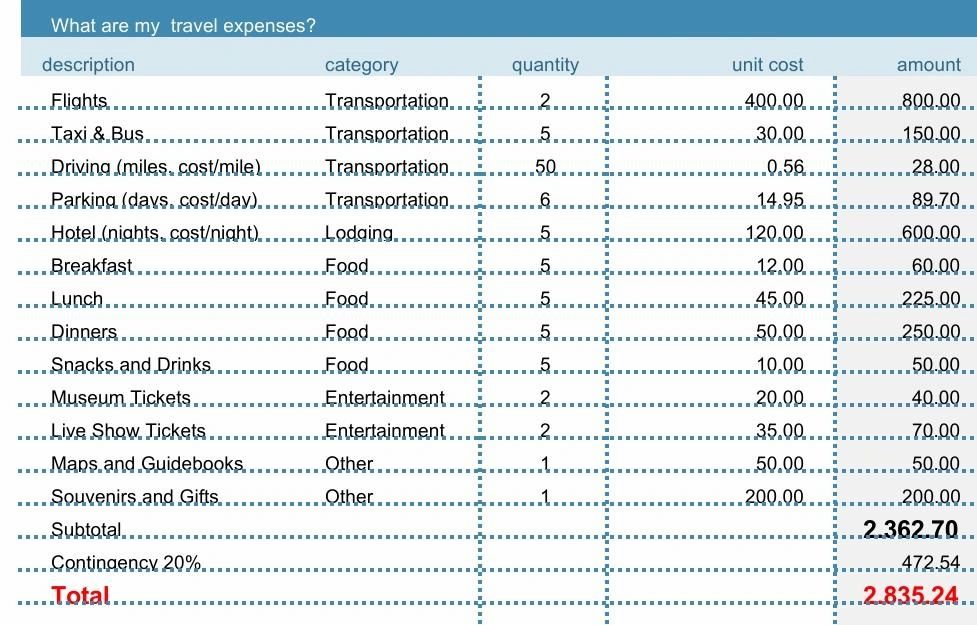 6.

Acquire Visa, Book Flight, Buy Insurance, Pay for Accommodations when Planning a Trip
Having all the information needed, you can now acquire your visa, book your flight and pay for accommodations
7.

-Prepare for Risk and Pack for Your Trip
How To Prepare for Risk on Your Trip
Here are a few things that you need to do to minimize risk, these are outlined below.
1. Identify the location of the embassy in the country you are visiting.
2. Make sure you are medically fit to travel. If you suffer from any ailments, bring an adequate supply of medication with you.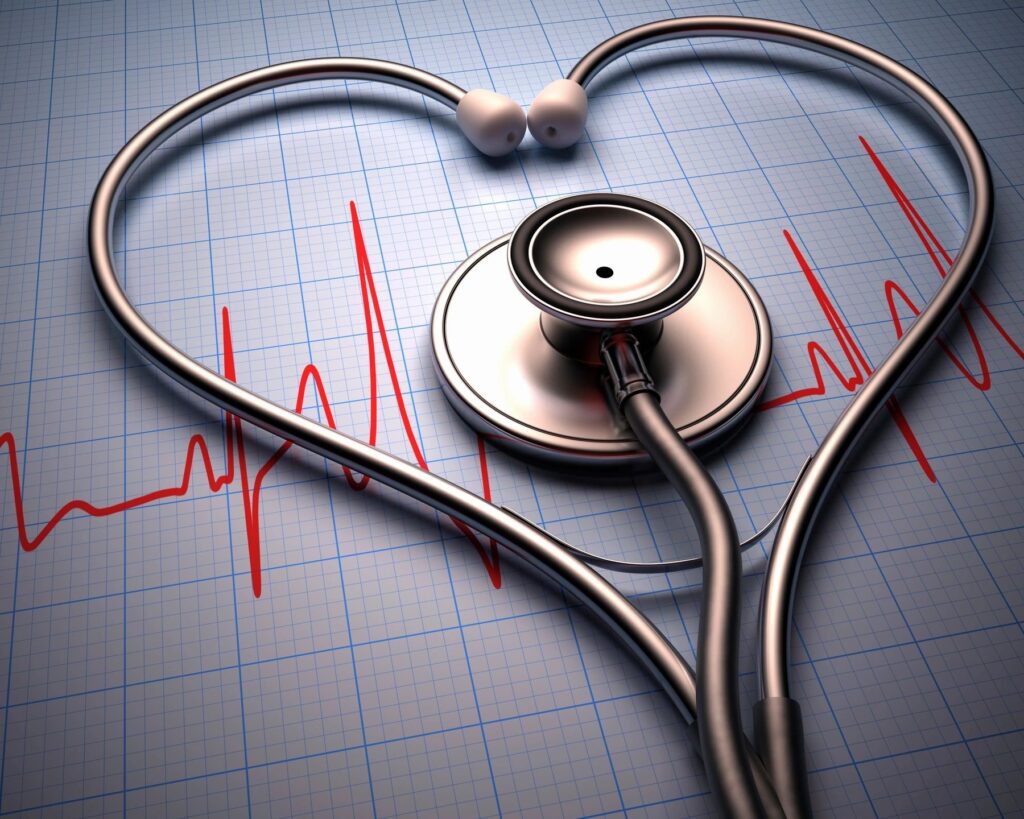 3. Arrange with your doctor to acquire the necessary immunization and medical documentation needed to travel. The CDC website gives details on vaccines that you may need for your trip.
4. Email a copy of all your important documents to yourself, so that you have an electronic copy. It can be so stressful to feel like you have lost your identity when incidents occur . The emailed documents should include:
Passport
Credit cards
Travel Insurance Documents
Receipts of Valuables you will have in your possession on the trip
Copy of your ID's from your home country
5.Common scams are sometimes prevalent in tourism destination-you should do research on these scams. Awareness can prevent misfortune.
6. Always have a backup credit card in case you lose your main one. Both should be kept in different places.
7. Secure your belonging from theft with some handy gadgets.'
Bluetooth tracking locks for luggage
Hidden/secret zippered pocket scarf
Packing for Your Trip
If you are staying for less than 4 weeks, did you know a carry-on can hold all that you need?
List for Packing for a Trip
Essentials items to carry:
Passport and Identification
Wallet and credit card(s), back up included
Supply of medication
Travel chargers for electronic devices. It's good to also travel with a travel converter adapter that can work in various countries. This one works in over 220 countries.
Zipper cubes -great for organization
Travel Pillow. Not just any travel pillow but one with good neck support.
Travel Clothes
Related Article: The Travel Virgin's Ultimate Packing List
8.

Final Preparation when Planning a Trip
Finally, we are here, last-minute preparations for the trip. These include:
1. Having apps to support your trip, these include Google Maps, Google Translate, Trail Wallet, Time Buddy (shows time across the globe), Global Convert.
Researching how to acquire data and how to get a local sim card if necessary upon arrival at the airport.
Researching the currency requirements and make arrangements before travel.
Notifying your bank of your travel plans.
Learning a few necessary phrases in the local language e.g "I am diabetic", "I am allergic to shrimp". Print these out to carry with you.
Having a list of emergency numbers- your embassy, police, hospital etc in your trip destination.
Create an Itinerary to plan your day to day activities.
Research customs- know official greeting signs in your host country.
Do your final confirmations at least two to three days before your trip.
9.

Review Step by Step Guide when Planning a Trip
Look over Steps 1 to 8 and make sure you have everything covered
10.

Travel to your Destination
Time to go, you have everything covered.
Written by Lori Lewis,
Creator of The Travel Virgin
Check Out the Latest The Travel Virgin Blog