Imagine going to the museum from the comforts of your home. The era of social distance has taught us to have experiences in unusual ways. Can you believe that I was a Travel Virgin to virtual online tours and exhibits until I got stuck at home due to Covid-19? I am now a virtual museum expert. I believe virtual tours will increase in popularity even when life goes back to some level of normalcy. Sit back, relax, and enjoy the unveiling of The Travel Virgin's Top 15 Virtual Museum Tours 2021.
Exclusive Offer- Travel Discounts and Promo Codes 2021-2022-Deals for Over 150 Countries with Bonus of 300 Self Development ebooks
"This post may contain affiliate links. If you use these links to buy something we may earn a commission. Thanks."
1. The Louvre, Paris, France-Virtual Museum Tours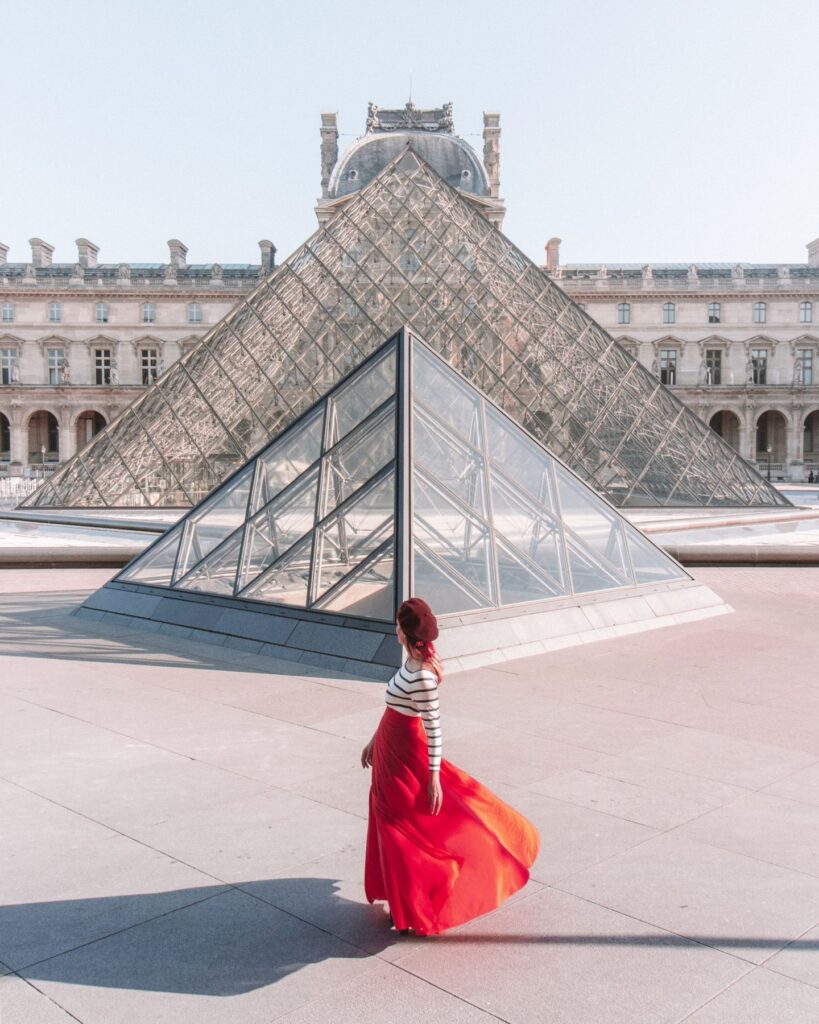 Oh, Paris, wonderful Paris. The Louvre museum is a former royal palace which is described as the "museums among museums". The Louvre offers free online virtual tours where you can experience eight (8) centuries of the history of France. There is so much to see and learn in the world-famous exhibits of the Louvre. View the most famous art pieces such as the Mona Lisa and Venus de Milo.
Top 5 Black Friday Discount Websites 2020- 90% Discount Code Included
2. Solomon R. Guggenheim, New York, United States of America
The Guggenheim's has a collection that features 625 artists. One can view artwork from the Impressionist and Contemporary eras. The famous artwork of Pablo Picasso, Jeff Koons, Piet Mondrian, and Franz Marc is featured.
3. British Museum, London, England
Explore this virtual tour to see Egyptian Mummies. Ever heard of the ancient "Rosetta Stone"? This is the museum tour to see these famous artefacts.
4.Van Gogh Museum, Amsterdam-Virtual Museum Tours
Who does not know Vincent van Gogh? Yes, the post-impressionist Dutch painter who is one of the most famous figures in the world of art. His collection is huge and consists of over 700 letters, 500 drawings, and 200 paintings.
5.MASP, São Paulo
The Museu de Arte de São Paulo is the first modern museum in Brazil. Considered as the number 1 museum in South America as it features the most famous artwork from the region. A famous collection that includes the works of Rafael, Botticelli, Monet, Picasso, and Chagall.
6.National Museum of Modern and Contemporary Art, Seoul, Korea
Tour the six floors of this museum featuring contemporary and modern art from Korea and around the world. The only national museum in Korea, it was established in 1969.
7.National Gallery of Art, Washington, D.C.
Do you enjoy retail therapy? If yes. This is the virtual tour for you. The National Gallery of Art virtual tour features the fashion of America from the 1040s to the 1890s. In addition, the works of Dutch painter Johannes Vermeer is featured.
8. National Museum of Anthropology, Mexico City, Mexico
This museum was established in 1964 and features the history and archaeology of Mexico, specifically the pre-Hispanic era. It has 23 exhibit rooms which showcase Mayan artefacts, culture and civilization.
9. The Vatican Museums, Rome, Italy
The Vatican Museum displays a massive collection of artwork that Popes have amassed for centuries. World-renowned, it features works from the renaissance period. Tour the St. Peter's Basilica, The Sistine Chapel, and Raphael's Room which is all available for viewing in the virtual tour.
10. Getty Museum, Los Angeles, United States of America
This premiere gallery features art from the twenty-first century dating back to the eighth century. An extensive collection of paintings, manuscripts, drawings, photographs, art, and sculptures from Europe. View antiquities from Greek to Etruscan.
11. National Women's History Museum, Virginia, United States
This museum features an online exhibit of the history and stories of women who transformed the American nation.
12. Rijksmuseum, Amsterdam
This museum features Dutch art of the Golden Age by iconic artists such as Rembrandt and Vermeer.
13.Pergamon Museum, Berlin, Germany
Home to some of the most recognized ancient artefacts such as the Ishtar Gate of Babylon and the Pergamon Altar.
14. Musée d'Orsay, Paris, France-Virtual Museum Tours
Located on the banks of Seine in Paris. This museum has a display of art collection from the mid-1800s to the early 1900s.
15. Museum of Fine Arts, Boston, United States of America
Make sure to check out this museum that has a diversified and rich collection of art which includes a feature on 21st Century Fashion Design.
What are the top museums in the world?
1. The Louvre, Paris, France
2. Solomon R. Guggenheim, New York, United States of America
3. British Museum, London, England
4. Van Gogh Museum, Amsterdam
5. MASP, São Paulo
6. National Museum of Modern and Contemporary Art, Seoul, Korea
7. National Gallery of Art, Washington, D.C.
8. National Museum of Anthropology, Mexico City, Mexico
9.The Vatican Museums, Rome, Italy
10. Getty Museum, Los Angeles, United States of America
Top Rated Articles
Blogging 101- CLICK HERE TO READ
Travel 101-CLICK HERE TO READ
Travel 101op 50 Hiking Trails from 50 States in the USA 2020 –CLICK HERE TO READ
How to Plan a Trip: The Ultimate Step by Step Guide 2020 – CLICK HERE TO READ
Social Distance Hiking is a New Trend with Best Practices – 2020- CLICK HERE TO READ
10 Best Backpacks for your Backpacking Airbnb Trip- CLICK HERE TO READ
Top 5 Best Hammocks for Camping and Backpacking 2020 – CLICK HERE TO READ
10 Best Camping Tents for 2020 –CLICK HERE TO READ
Top 10 Backpacks for your Backpacking Trip – CLICK HERE TO READ
How to Write a Million Dollar Blog Post –CLICK HERE TO READ
How Much Money Can You Earn From a Travel Blog in 2020? –CLICK HERE TO READ
How To Use Pinterest To Drive Traffic to Your Travel Blog-CLICK HERE TO READ
SEO of your New Website- The Airbnb Survive Story – CLICK HERE TO READ
Top 5 Airbnb Stays in Morocco – Borders Reopens to 67 Countries –CLICK HERE TO READ15 Luxury Airbnb Rentals in Jamaica 2020 – CLICK HERE TO READ
Airbnb Gift Card – CLICK HERE TO READ
Top 15 Airbnb Rentals in the Atlanta, Georgia Area – CLICK HERE TO READ
Top 15 Airbnb Rentals in Milwaukee, USA in 2020 – CLICK HERE TO READ
10 Books to Read for Your Next Vacation – CLICK HERE TO READ
KEY: Virtual Museum Tours
Virtual Museum Tours Guide