Where do you desire to go on your next vacation? What are the best vacation spots? Where is the best Airbnb? It is time to plan which vacation destination to visit next. In determining what makes a location an ideal spot for a vacation, there are several factors to look at, such as the amenities available in each location e.g. beaches, wildlife attractions, restaurants, hotels, local events, cultural heritage, etc. After selecting your location, you may desire to stay at an Airbnb. The Travel Virgin has made your entire search much easier as we have identified the 50 best places for travel and Airbnbs stays.
We have consulted with various experts in the travel and hospitality industry and examined reviews and social media (Facebook, Instagram, Twitter, etc) to see what the masses are saying with respect to well-loved travel destinations. The end result of all this research is the unveiling of the 50 Best Places for Travel and Airbnb Stays for Your Next Vacation 2022. If you desire to spend the entire 2021 traveling the world, this could be your 50 places to travel to and the top 50 Airbnb stays for your bucket list.
"This post may contain affiliate links. If you use these links to buy something we may earn a commission. Thanks."
1. Costa Rica -Best Places for Travel
Costa Rica is fast becoming one of the most popular tourist destinations. Whether you are interested in wildlife adventure or want to lay down on one of their beautiful beaches, this is an ideal vacation spot. Check out this stunning villa in Costa Rica.
Interesting Article – How to Plan a Trip: The Ultimate Step by Step Guide 2020
2. Ethiopia
Ethiopia is full of vernacular architecture. There are a number of places to visit during your stays such as the Menelik Palace and Zuma Museum. There are also a number of popular events such as the Addis Foto Fest, a photography festival that has been rescheduled to December 2-6, 2021.
3. Austria
Austria is a cultural jewel that has reinvented itself with the development of many new hotels in Vienna. Check out this skyscraper luxury stay.
4. Turks & Caicos-Best Places for Travel
Home to more than 40 beautiful picturesque islands and cays. It is great for couples and families. Check out the beautiful Turk Haven Villas
5. Tasmania, Australia
Tasmania is a naturally beautiful location that is quite captivating. Its cultural history is very diverse. Popular for its food, its oyster and cheese and its wine and apple cider. Its capital city, Hobart, is home to the most intriguing art galleries in the world. A laid-back vacation of white sand beaches is awaiting you. Check out the Airbnb below.
The 15 Best Winter Coats for Women 2020 – The Travel Virgin Exclusive
6. Singapore-Best Places for Travel
Singapore is described as the most orderly and cleanliest city in the world. A popular destination especially for shopping with its trendy shops and glamour. Get ready to savour delectable culinary cuisine, trips to adventurous theme parks, museums and exotic gardens. Check out this cool highly rated condominium in Singapore.
7. Sri Lanka
Improved transportation , new hotel buildings, a growing number of activities, a rich cultural and religious background, magnificent Buddhist monuments are some of the reasons this south-Asian island is a top vacation spot. Maybe on your next trip, you may spot a 200 plus strong gathering of elephants at the Minneriya national park. Check out this fabulous Airbnb for your next stay.
8. Barbados
The beautiful Barbados has spectacular natural scenes with plenty of activities for couples and families on vacation. Let us not forget the amazing white sand beaches and the multitude of water sports. An amazing travel destination. Check out this amazing Airbnb.
9. Israel
Israel is an ideal tourist spot because it has numerous and varied tourist attractions. Places such as Jerusalem have major sites that are of religious significance and pilgrimage, these include Western Wall, Temple Mount, Dome of the Rock , the Church of the Holy Sepulchre and al-Aqsa Mosque. The Mediterranean coast is also a place to behold with many unspoiled beaches. There is also the famous Dead Sea which is the saltiest body of water on earth. Check out this highly rated and affordable Airbnb.
10. Jamaica-Best Places for Travel
If you are looking for a vacation spot that has a tropical climate, Jamaica is the spot. A place filled with happiness, and adventure. Jamaica is famous for its food, white sand beaches, reggae music and world renowned culture. Check out this Airbnb below:
11. Peru
Peru is a well-known destination in South America. Celebrated for its ancient archeological sites and Inca Trail. There is just so much to explore from the modern and traditional cities, hot springs of high-altitude Cusco and museums of Lima. Check out this urban Airbnb.
Interesting Article-
12. Mexico
Mexico is diverse and beautiful in terms of landscape and activities. There is also delectable foods and exotic drinks to try. Let us not forget the natural beauty from the snow capped mountains to the amazing greenery and jungles to the amazing beaches. Check out this Airbnb in Mexico.
13. Hawaii
The gorgeous scenery, aloha spirit, white sand beaches, and exciting activities are just a few of the reasons Hawaii is rated as a top vacation destination. It's also the perfect place to unwind and relax. Check out this Airbnb.
14. Botswana
If you want to experience what it is like to live on an oasis, Botswana is the place to visit. More than a third of Botswana is made of national parks and reserves. The most famous attraction is Okavango Delta, which is an inland flood plain of waterways,islands, wildlife and palm trees. Safaris are the heart of the Botswana tourism industry. Chobe National Park and Mashatu Game Reserve are not to miss attractions.
15. Qatar
Qatar is an ideal vacation spot that offers true Arabian hospitality with a rich variety of food, beaches, adventure and sand dunes and year-round sunshine.
16. Dominica
Dominica is a Caribbean island that distinguishes itself with its natural lush beauty. A mountainous island with natural hot springs and tropical rain-forests. A central attraction is its volcano located in the Morne Trois Pitons National Park. Check out this Airbnb.
17. Dubai
Dubai is known for its luxury and trendy shopping scene, ultramodern architecture and very active and lively nightlife. Check out this Airbnb below.
18. South Africa
South Africa is known for its Safari but it offers much more from its food to drinks to shopping, its a great place to explore. Check out this Airbnb.
19. Guyana
Guyana is known for its striking landscapes and natural wonders. A must see is the Kaieteur Falls which is the largest single drop waterfall by volume in the World. Check out this Airbnb in Guyana.
20. Istanbul, Turkey-Best Places for Travel
Istanbul has a rich history and once was home to three empires,Byzantine, the Roman, and Ottoman. There is a lot to see in Istanbul, such as the Iznik tiles at the Blue Mosque, Ottoman Sultans, and Topkapi Palace. Those who want to soak up culture can visit the Eyup mosque complex which is at the top of the Golden Horn. Don't forget turkish food which is one of the great cuisines of the world, there is a wide variety of restaurants, eateries and street food at affordable prices. Check out this affordable Airbnb.
21. Denmark
Denmark is described as the perfect vacation spot for lovers of art. One of the most beautiful countries, Denmark is an amazing Nordic country which is known for its art galleries, museums, architecture, food, castles, palaces and fashion and world class cities. Check out this Airbnb in Denmark.
22. Malaysia-Best Places for Travel
Malaysia is a great travel destination, it is filled with diversity. In your visit you can explore modern cities, view colonial architecture, relax the most beautiful beaches or hike the green lush jungles. Check out this highly rated Airbnb below.
23. Japan-Best Places for Travel
Japan is a top tourist destination as it offers unique experiences that are not found anywhere else. Japan's culture is a blend western modernity and eastern traditions. The many reasons why you should visit Japan include: its pristine natural scenery, tasty cuisine, adventure sports an activities, zen gardens and beautiful temples, culture and trendy shopping malls.
24. Paris, France-Best Places for Travel
Paris, the French capital, is a major attraction to tourist, there is the romantic image of the city, the architecture which is stunning , the Louvre museum, the word famous Eiffel Tower. Whether you are viewing the surroundings of Paris or enjoying the simple pleasure of sitting in a café terrace, Paris is a top destination. Check out this central Airbnb.
25. Bora Bora
Enjoy the the white sands of Bora Bora. A popular honeymoon destination, famous for its pristine turquoise waters. Check out this Airbnb where you can simply lay back and enjoy the beauty of Bora Bora.
26.Malawi
Malawi is known for its majestic lake which stretches through the eastern border and extends to the beautiful beaches. Malawi, is less traveled so if you want to enjoy a natural paradise with not many tourist around, this is the perfect spot. Check out the Airbnb below.
The 15 Best Women's Hiking Shoes and Boots 2020
27. Uruguay
Uruguay is one of the most safe and progressive countries in South America. It has a strong culture and economy. There is the Old Town Gate, a historic attraction, built in 1745 by the Portuguese. Check out the Airbnb below.
28. New Zealand
New Zealand is a well sought-after destination in the world. Its attractions includes snow-capped mountains, rolling hills,ancient glaciers and wine. Please see Airbnb below.
29. North Macedonia
North Macedonia is a mountainous country that is described as the most scenic of the Balkan countries. Explore the old capital of Skopje, the snowy slopes of Mavrovo and Lake Ohrid. Please see Airbnb below.
30. Greece-Best Places for Travel
Greece is an astonishing vacation location with its olive trees, vineyards and picturesque mountains. Simply an archaeological treasure, it is truly an amazing destination. Please check out this Airbnb.
31. Ecuador
Ecuador is a small country but its a destination that has so much to offer. It boasts fine food, a rich cultural heritage and the Amazon jungle. Check out the Airbnb below.
32. India
India is a very large country, although most of it is rural areas, however there is much sights and places to discover. At north, there is the Himalayas. In the south, there is the beaches. At the west, there is the desert. In the east, there is tribal territory.
33.Croatia
Croatia is fast becoming a major tourist attraction in Europe. It has many islands which are set on the blue waters which is in the Adriatic Sea. Croatia is distinguished with its preserved and protected areas which takes up one tenth of the the country. Croatia is also full of magnificent architectural structures from different periods.
34. Rwanda
Rwanda is the ideal vacation spot for nature lovers. It offers hiking and trekking trails in dense rainforests where you can go to summits of volcanic peaks. There is also amazing wildlife. The treetops are filled with primates and birds. Check out the Airbnb below.
35. St. Bart's
An absolute vacation delight with its white sand beaches and pristine sea waters. Check out this Airbnb below.
36.Taiwan
Taiwan is full of bustling and vibrant cities. It also has beautiful old temples and museums. Let us not forget the lively night markets which has an array of delicious cuisines. Away from the busy cities, tourist can explore Taiwan's natural beauty such as the Sun Moon Lake and Kinmen Island. Check out this Airbnb below.
37. Vietnam-Best Places for Travel
Vietnam is a country that has something to offer everyone. Whether you want to visit the beaches or the mountains or the tropical forests or the desert – Sand Dunes of Mui Ne – this is vacation spot for you. Check out this Airbnb beauty below.
38. Dominican Republic
The Dominican Republic has it all. It is the second largest island in the Caribbean and is a preferred destination for tourist due to its unique beauty. Be enticed by its tropical jungles, crystal beach waters and fertile valleys. Check out this beach-side Airbnb.
39. Finland
Findland is pure natural beauty. A sparsely populated country. If you are looking to spend quiet, undisturbed time, this is the best vacation spot.
40. Grenada-Best Places for Travel
Grenada is a small island in the Caribbean, known as the "Spice Isle'. It has a hilly terrain with beautiful beaches and many nutmeg plantations. A perfect tropical paradise getaway.
41. Ghana
Ghana, "the land of Gold". A tourist haven in West Africa. Beautiful beaches and wildlife. The rich culture and people makes Ghana a top tourist destination. Check out the Airbnb below.
42. Bali
Bali is know for its turquoise waters and great natural beauty of its countryside. Check out this Airbnb below.
43. The Canary Islands
The Canary Islands, is a great vacation destination if you love to explore nature reserves, relaxing on the beach and sight seeing volcanic landscapes. Stay at the Airbnb below.
44. Cayman Islands-Best Places for Travel
The Cayman Islands truly has it all for a vacation spot with its abundance of activities, family adventure, culinary delights or water sports such as diving expedition. The Cayman Islands is also home to the best beaches such as its Seven Mile Beach which has won many awards. Check out this lovely island life Airbnb.
45.Portugal-Best Places for Travel
Portugal is a fascinating vacation spot with its vibrant cities, great beaches and climate. The interior is know as a wine growing region with its towns set in a natural scenery, making it a place of exploration for tourist. Check out this Airbnb below.
46. Bahamas
Bahamas, is made up of 700 islands and is a popular tourist destination because of its the weather, culture and entertainment. Check out this cool Airbnb below.
47. Kenya
One of Africa's most stunning locations is Kenya. Kenya is know for its wildlife which includes endangered and rare species. It also has white sand beaches and dense forest areas. Check out this Airbnb for your next vacation.
48. British Virgin Islands
The British Virgin Islands consist of 60 unspoiled islands. These islands are often considered luxury vacation spots with its hotels, villas, tourist attractions and restaurants. Check out the Airbnb below.
49. The Maldives-Best Places for Travel
The Maldives is known for its sun, sea, and sand, it is known as "The Sunny Side of Life". Located in very close proximity to the equator, its tropical climate is an attraction for tourists. Its low lying islands has beautiful white-sand beaches and marine life in abundance. Look no further than the Maldives for your next vacation rental.
50. Egypt
Egypt is a popular destination for tourist who like to enjoy the beaches and water sports, Egypt is known as "Europe's Caribbean" because of what it offers. Check out this Airbnb below.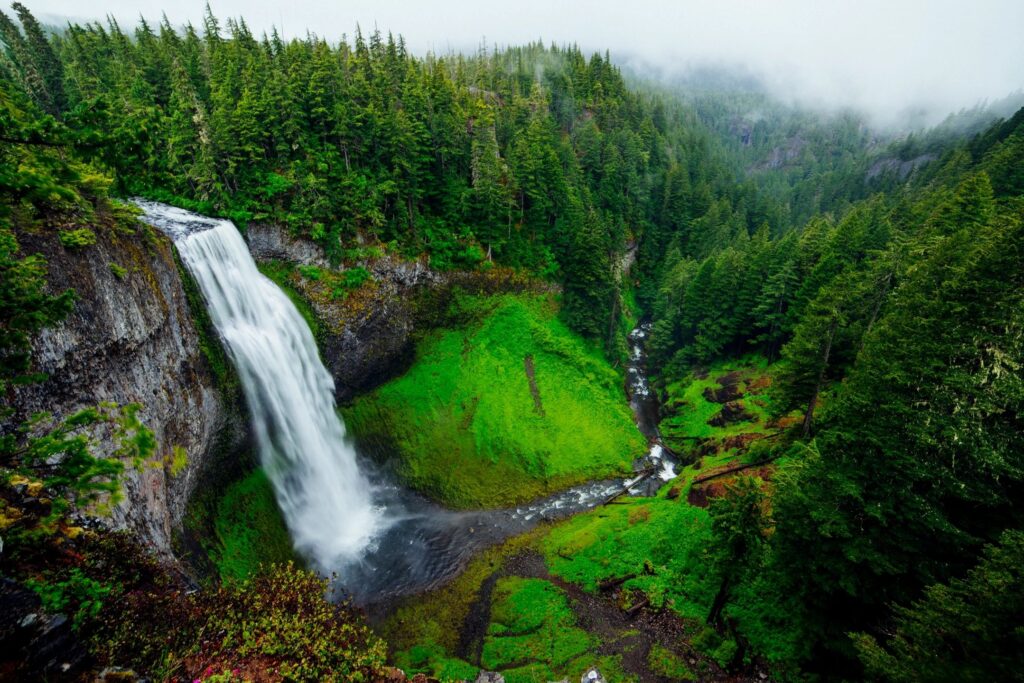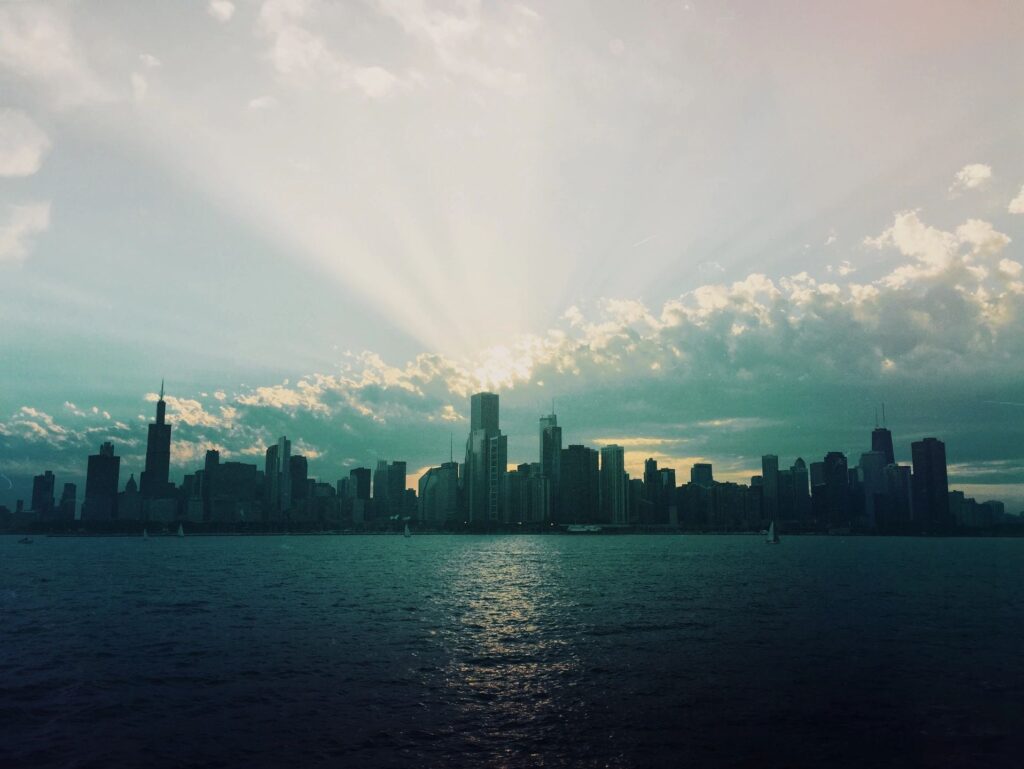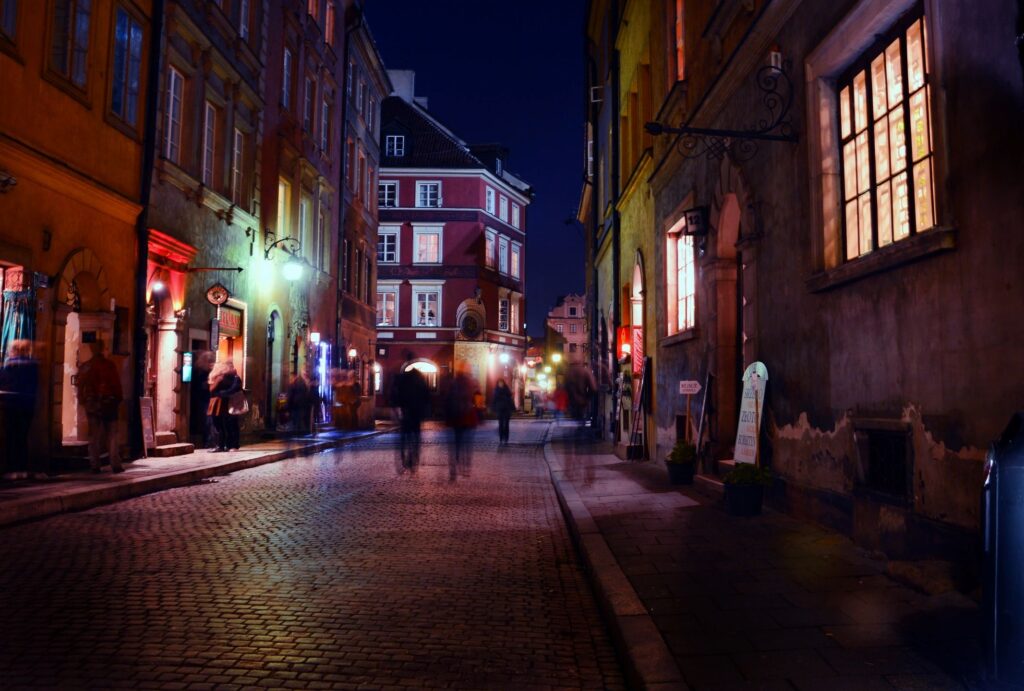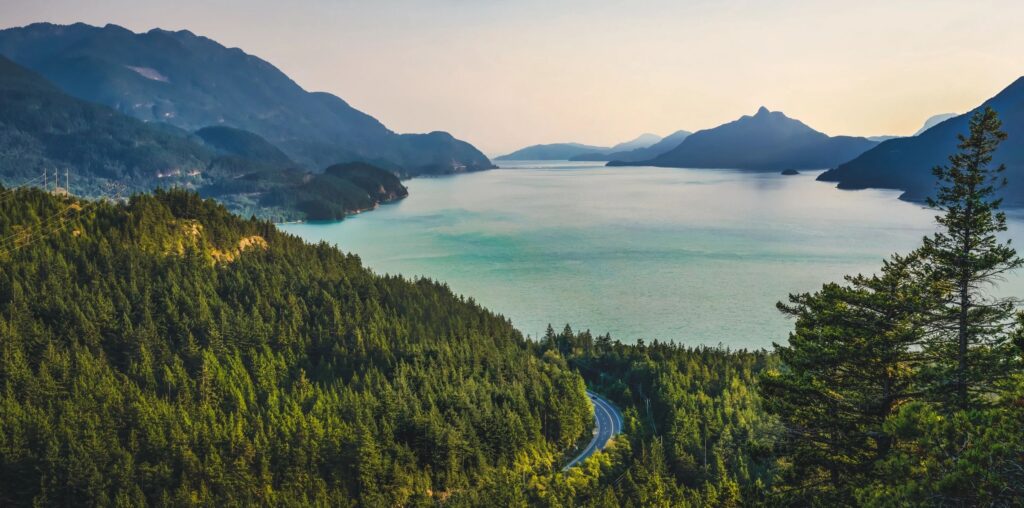 key: the best places for travel
Best Places for Travel
The Best Places for Travel
Where is the Best Places for Travel