Negril, Jamaica is absolutely one of the best places to vacation in the world. A seaside community that provides the most authentic Jamaican vacation compared to other tourist areas on the island. Negril has two distinct areas. The west end area has guest houses and villas. The other area is the very long stretch of beaches where the mega-hotels are located. If Jamaica is your next vacation stop, The Travel Virgin has made it easy for you as we unveil our 'Top 10 Things To Do In Negril, Jamaica 2021'
Related Articles: Top 20 Hotels in Jamaica 2021- Up to 70% Off
1. Visit Rick's Cafe and Jump Off The Cliffs
There is no Negril bucket list without Rick's Cafe. The most popular attraction in Negril, Rick's Cafe attracts thousands of tourists yearly. Aside from the food and the bar, the main activity at Rick's Cafe is jumping 11ft to 35ft off the cliff into the refreshing blue Caribbean Sea.
Related Articles: Negril, Jamaica-The Best Destination in The Era of Social Distance
2. Walking The Seven Mile Beach-Things To Do In Negril Jamaica
The seven-mile beach has been awarded the Best Beach in the World several times. Have a relaxing walk on the silky white sand as you view the clear turquoise waters is what vacation dreams are made of. Get enchanted by the natural splendor of Jamaica. You can also take in views of the most gorgeous palatial mega-hotels that are located on the 7-mile beach stretch.
3. Stay At A Mega Hotel in Negril Preferably All-Inclusive Hotel
As stated earlier there are two distinct areas in Negril, the West End and The Seven Mile stretch with mega-hotels. Ideally, if you can afford it, you can split your vacation between staying at an all-inclusive hotel and staying on the West End for the more authentic Jamaica visit. Staying at a mega-hotels in Jamaica is receiving Jamaica's hospitality at its best. Experience fine dining, all you can eat buffets, engaging nightly entertainment, and guided water sports activities at one of Negril's mega-hotels. Here are our top 10 hotels to visit in Negril.
10 Best Hotels in Negril Jamaica 2021
Hideaway at Royalton Resort & Spa Adults Only – All-Inclusive, Jamaica- Click Here To View The Best Rates
Hideaway at Royalton Resort & Spa Adults Only – All-Inclusive, Jamaica-Click Here To View The Best Rates
4. Listen To Live Reggae Music on The Beach-Things To Do In Negril Jamaica
The best thing about Negril is that there is always a live band playing at different locations in Negril. Listening to the beats and the drums of beautiful Reggae music in Paradise is the most enjoyable experience. The popular spot for live Reggae music is Drifters.
5. Boat Trip to Booby Island For Snorkeling and Lunch
Booby Island is a short boat ride from the 7 Mile Beach. When you reach Booby Island you can eat a delicious seafood lunch of any seafood type of your choice.
6. Eat Jerk Chicken At A Negril Hotspot-Things To Do In Negril Jamaica
What is a trip to Jamaica without eating some mouth-watering Jamaican Jerk Chicken? A popular food in tourist areas, Jamaica is known for its spicy Jerk Chicken. Be prepared to cool down your mouth with a bottle of water on hand, if it is a bit too peppery. Festival is always eaten with Jerk Chicken. The best way to describe Festival is that it's like a sweet bread that is hardish on the outside and soft on the inside.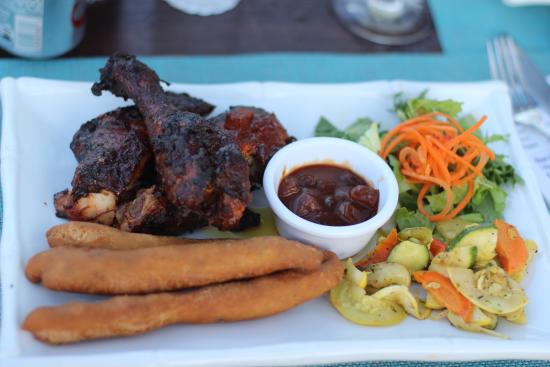 7. Watch The Negril Sunset
Whether you are on a honeymoon or you are a lone traveler, when evening comes just find a spot on the beach and watch the picturesque Negril sunset.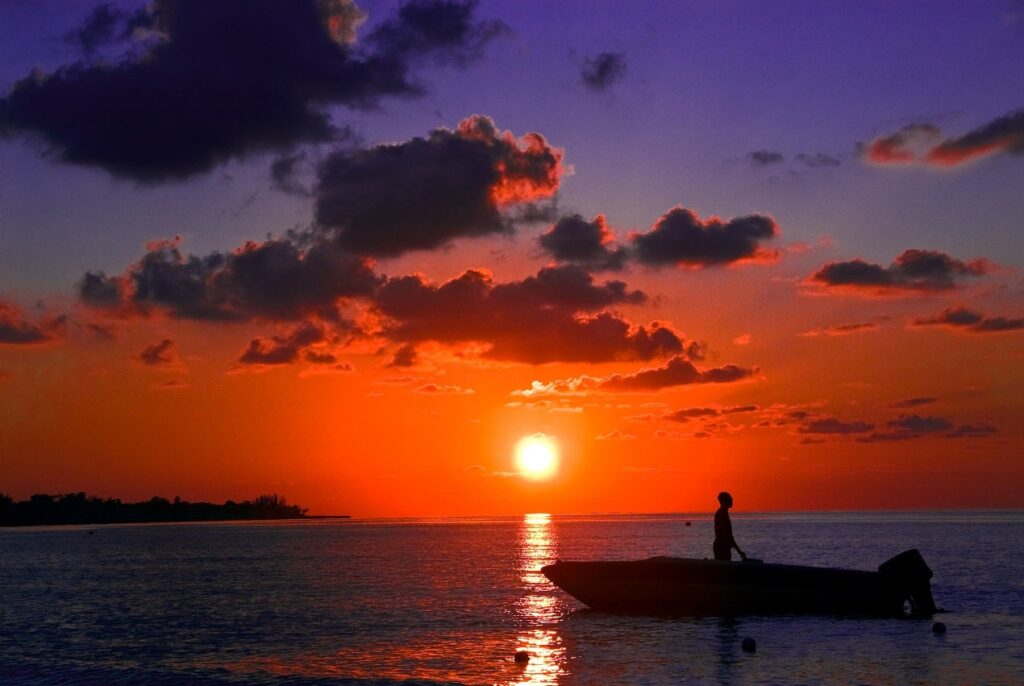 8. Eat Ice-Cream At Patsy's-Things To Do In Negril Jamaica
I just love Patsy's in Negril. It is located on the seaside and it has a great back porch where you can sit and listen to the waves hit the rock. Patsy's is open very late at night. It's a perfect chill spot. It has ganja ice-cream for those who want to do a bit of experimenting.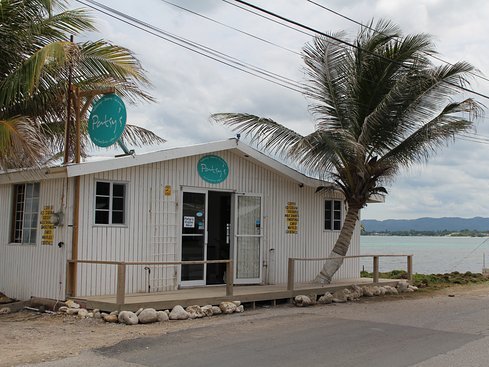 9. Set Sail On The Floating Tiki Bar
Have you ever set sail on a floating tiki bar? Well, there is one in Negril called 'Tiki Pon De Sea' that you can rent by the hour where you can have unlimited drinks of Red Stripe and Rum Punch. This definitely is one of the top things to do in Negril. The price is $60 for the hour per person. The options are a 90 minutes cruise along the7 miles beach or the Negril River.
10. Horseback Riding on The Seven Mile Beach-Things To Do In Negril Jamaica
What is a vacation on a Caribbean Island without horseback riding on the beach? Take an Instagram pic to remember your vacation in Negril on a horse with the pristine waters as your backdrop. Check out the rates.
Now that you have your top 10 things to do in Negril Jamaica, it's now time to pack your bags and travel to Jamaica. Leave your comments below if you are visiting Negril.
Written By: Lori Lewis, The Travel Virgin