Ten years ago, in 2010, when Fiverr was created, I was working in a regular administrative job with absolutely no thoughts of starting my own website. The genius idea of Micha Kaufman and Shai Wininger, which led to the creation of the website, Fiverr, is now helping millions of startups including The Travel Virgin. In 2018, I stumbled upon Fiverr through an advertisement and it changed my life. Fiverr is the best and only freelance service provider that I trust with my websites. Fiverr provides every possible freelancing service I can think of, not only services related to creating, starting and managing a website. Read my Fiverr review to see how this service has helped my business.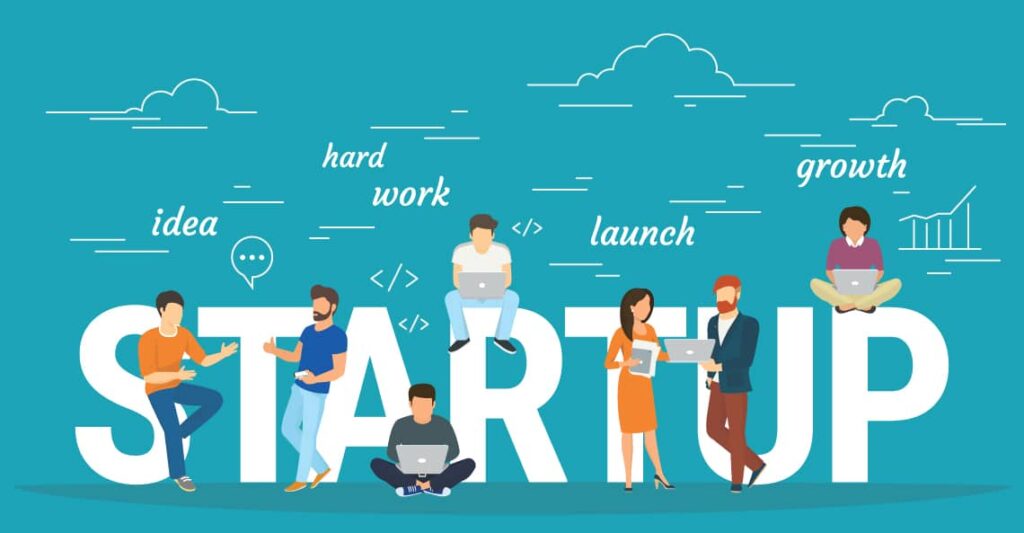 "This post may contain affiliate links. If you use these links to buy something we may earn a commission. Thanks."
Two years after being introduced to Fiverr, I am now a successful online blogger. This achievement would not have been possible without Fiverr. In this article, I will outline the relationship I have had with Fiverr and go through the list of services that I have used. I have 40 jobs completed by Fiverr in over 2 years and I can confidently say that I am 100% satisfied with Fiverr.

Website Creation Services-Fiverr Review
So below you will see the first set of services I ordered on Fiverr in 2018.

When I started on Fiverr, my aim was to get a freelancer to build a website and then manage it on my own. The process of selecting a website developer was so simple and easy. I pretty much looked at the ratings of the website developers listed of Fiverr, and of course, read through some of the hundreds of great reviews of freelance web developers.
My first website developer was business_sol, an excellent developer from Pakistan who is a Level 2 Seller who has over 200 reviews on Fiverr.

I choose a level 2 seller to build my website as I felt confident in using services at that level, however, there are many freelancers even at the new seller level who can provide great service. In the picture below, it shows the options that you can adjust, such as seller level, budget, delivery time etc. to see freelancer that fit your requirement.

Another great feature of Fiverr is the review system where you can read reviews and also give freelancers a review after a job is completed. Additionally, Fiverr does competency tests for freelancers and the results of these tests are shown on their pages.

Advertisement Creation Services
Interestingly, buying the freelance service of website building started my journey to learning how to build my own website. This was intentional, as I had expressed initially to my Fiverr website developer, that I wanted to manage the website on my own. Fiverr is so extensive that you can find freelancers who teach many skills including website development. I have now learned to build my own website but Fiverr is my go-to freelancer provider when I need all the necessary add-on services to make my website better. Fiverr is like an online supermarket of services, I get so excited looking at the variety of gigs I can purchase to enhance my websites.
A few months ago, I decided that I wanted to create a video advertisement based on a special that I was offering on The Travel Virgin website. I reached out to two guest writers and asked them to create a short video advertisement, which they did. The videos the guest writers created were poor quality and definitely could not be used for my youtube advertisement campaign. In light of this, I went to Fiverr who always have the services I require and found actors. I created a script (that service is also provided by Fiverr) and found an actor who created a video advertisement. The cost to create this advertisement was only $7. It's unbelievable that my feature advertisement on youtube cost only $7.
The Travel Virgin Feature Advertisement on Youtube-Fiverr Review
Marketing and Related Services
In addition to the creation of video advertisements, I have used a number of freelance services on Fiverr aimed at marketing my website whether directly or indirectly, these include:
Search Engine Optimization (SEO) Services-Fiverr Review
Paid advertisement is great for your website especially if you have products selling. I have done paid advertisement for my Shopify online store which sells appliances and clothing. Advertisement is good for generating sales and building brand awareness, however, Search Engine Optimization (SEO) is more important. When it comes to SEO, the results of a good SEO plan is a website that ranks highly and is visible on the world wide web. SEO gives your website organic visitors who will possibly purchase products in your store or from your affiliate links. When you invest in SEO services, it can lead to your website ranking on the first page of Google, which gives better results than paid advertisements. Fiverr has so many SEO services. I particularly like SEO services from Fiverr Pro. Fiverr Pro provides a list of freelancers who have been personally vetted by Fiverr for exceptional service.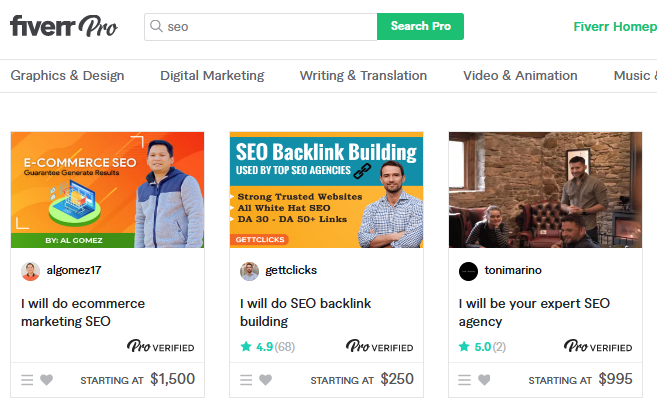 Other Services
There are so many other freelance services that Fiverr offers, some of which I have never used. I will highlight a few of Fiverr freelancer services, just to show the diversity of Fiverr.
10 Freelancer Services Offered by Fiverr
Conclusion-Fiverr Review
Sharing my experience with Fiverr with others is something I find joy in doing. I was on Instagram a few months ago, and one of my Instagram friends posted "where can I find a good website builder?". I immediately responded and referred Fiverr to her. When I received the message below regarding her progress in finding what she wanted, I was so happy.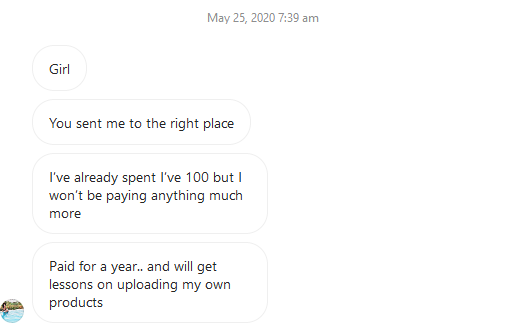 Fiverr is the absolute best website to find freelancer services. Whether you desire to start an online store, create a blog website, need career coaching or need a tutor to learn a subject area, Fiverr has it all. Fiverr is my life market, a place that offers services that make dreams come through.
Written By: Lori Lewis, Creator, The Travel Virgin

Most Recent Blog Posts