India is a land of exotic and delightful tastes. The culinary delights of the land are well known. If you wish to engage in the splendor of Indian food we have narrowed down a list of 15 popular dishes in India that you must try:
Chicken Tikka Masala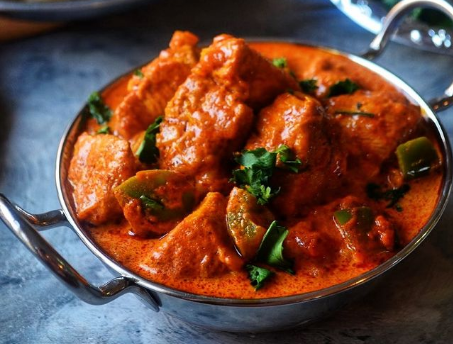 Chicken Tikka Masala personifies the Indian experience. It is one of the most popular Indian dishes all around the world. The delicious dish comes with a thick and creamy sauce. You will fall in love with the dish at first sight. Chicken Tikka Masala is made using marinated chicken and cooked in spicy sauce. When it comes to Indian dishes this is the one for people who haven't tried Indian food before.
Biryani-Popular Dishes in India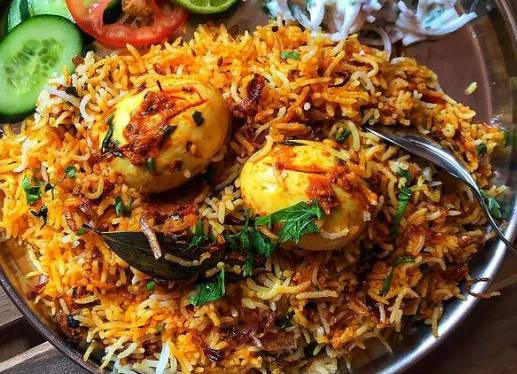 Biryani is the quintessential Indian dish. Ubiquitously found all over the land; it is not only one of the most popular dishes of India but also the most delicious. It is made using basmati rice and chicken/meat/vegetable. Spices such as cinnamon, nutmeg, and cardamom add a delicate flavor. The dish is bursting with flavor and exotic taste. Everyone should try it at least once.
Dosa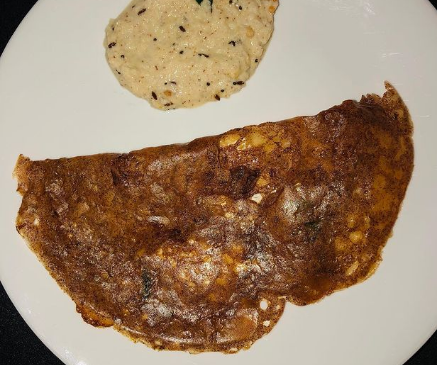 Dosa is one of the most popular Indian dishes found on street corners. Every Indian has eaten the dish at least once. Dosa is crepe-like and slightly sweeter than naan, it is typically a south Indian dish but is enjoyed by the whole country. Dosa is mostly stuffed with vegetables and eaten with chutney(A type of gravy)
Butter Chicken-Popular Dishes in India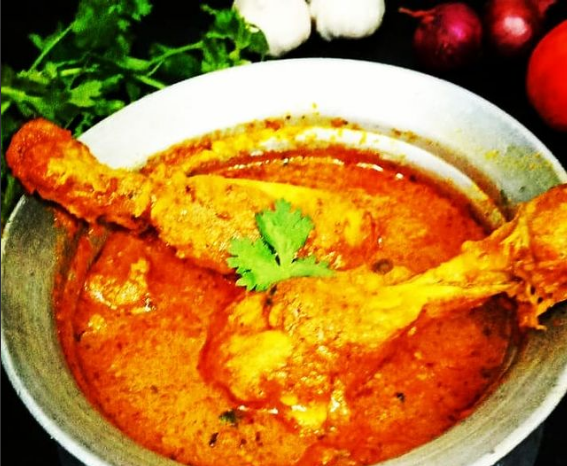 Butter chicken has already been adopted by the western world. It is now popular not just in Indian but all over the world. Everybody likes the creamy qualities and the delicious flavors of the dish. It offers plenty of classic Indian flavors.
The dish is most popular in North India and Punjab. It is cooked in a clay oven called a tandoor. The thick and rich gravy is then mixed with chicken to create the mouthwatering dish.
Gulab Jamun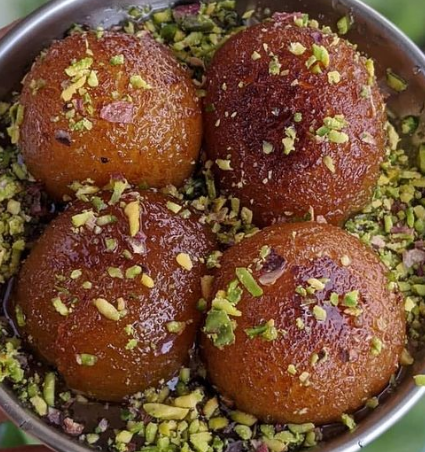 Gulab Jamun is the sweet dish of choice for the Indian population. Gulab Jamuns are mostly made using milk solids and flour. The stunningly sweet dessert consists of small doughy balls soaked in rose water and green cardamom. It can be made at home but is readily found in all kinds of sweet shops in India.
Chicken Korma-Popular Dishes in India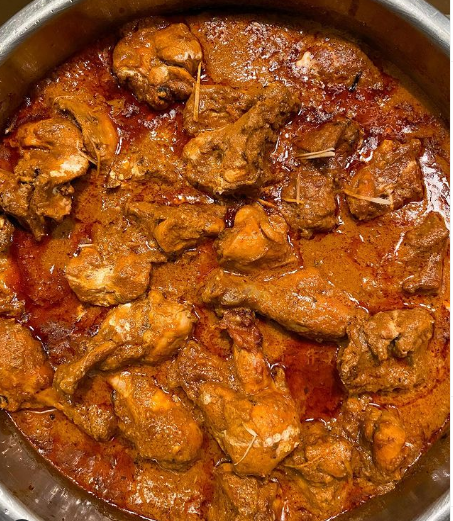 Chicken Korma is one of the most loved chicken dishes among Indians. It may not offer the diverse wide array of flavors of the other chicken dishes on this list, but it does have a soft subtle taste to it. The dish is delicately spiced with coriander, saffron, ginger, cardamom, and black peppercorn. It is a sublime dish.
Rogan Josh (Lamb Curry)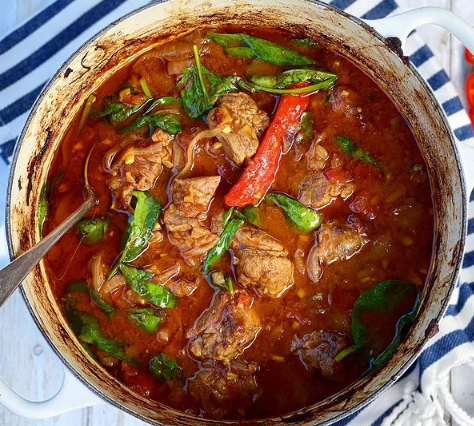 India is a deeply religious country where animals are held in high esteem. All meat dishes are made with care and love. The Rogan Josh is a historically significant dish that has been a staple of the region since the Mughal era. The soft supple taste of the dish is why you would like it. The dish is made using braised lamb chunks cooked with a gravy made from browned onions, yogurt, garlic, ginger, and aromatic spices such as cloves, bay leaves, cardamom, and cinnamon.
Palak Paneer-Popular Dishes in India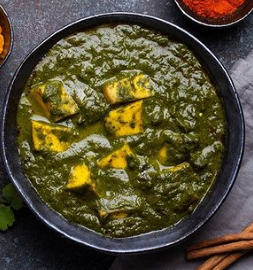 Palak paneer is a vegetarian dish. It is made using spinach, cheese onions, and tomatoes. All the ingredients come together to provide a simple but subtle taste. Some people do add chicken and meat to the dish. It is a widely popular dish in India for its moderate spicy taste.
Dal (Lentil Stew)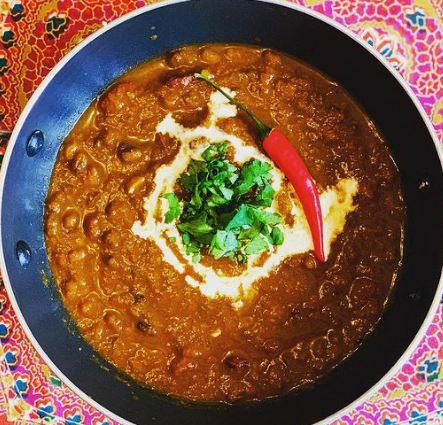 Dal might be the most common and popular dish that people eat in India. A normal household of India would cook the dish at least once a week. It is a sublime dish that best illustrates all the exotic tastes of the region. It is a must-have dish that everyone should try at least once. You can eat the dish with roti or rice. In fact Dal- rice is a popular combo in India.
Aloo Gobi (Potato and Cauliflower)-Popular Dishes in India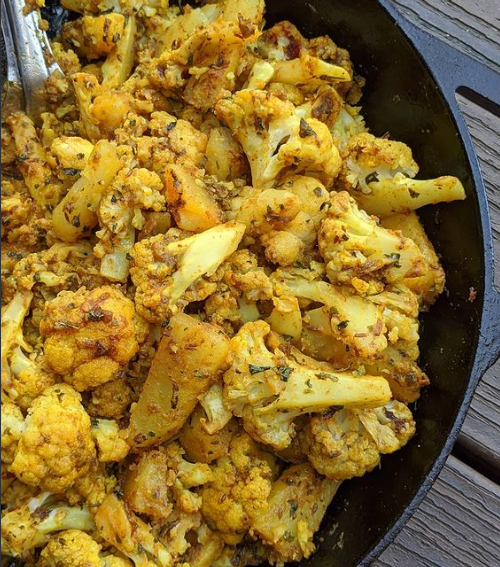 Aloo Gobi is one of the most popular dish in India. It is a vegetarian dish whose main ingredients are potato and cauliflower. Its popularity has to do with the delicious taste of the dish plus the low cost it takes to make the dish. It is one of the few dry Indian dishes and without gravy. Yet it is still a delightfully tasty dish.
Fish Curry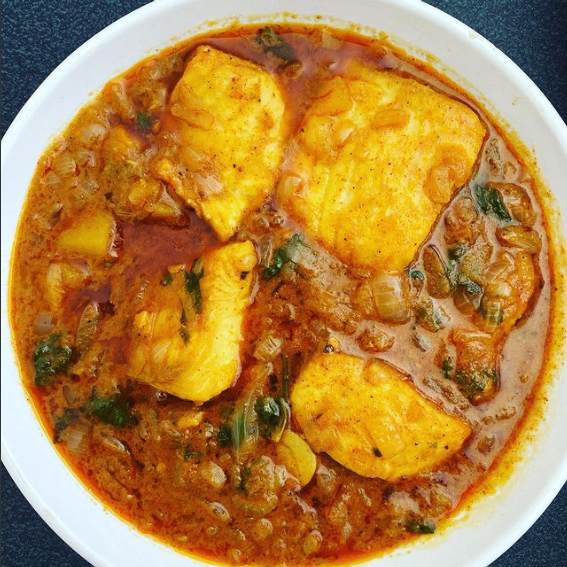 Since meat is held in high regard in India. Most meat dishes are from the Mughal era but the chicken and fish dishes are from the Indians themselves. The fish curry is a popular dish in the coastal areas of India, it is especially popular in Kerala and Goa. It is made using fish and other spices.
Dhokla-Popular Dishes in India
Dhokla is a Gujrati dish. It is one of the most recognizable Indian dishes. It is made on street corners plus Indians enjoy the dish from the comfort of their homes. It is a soft and delicious dish that makes most people gaga.
Pav Bhaji (Spiced Veggie Mash on Bread)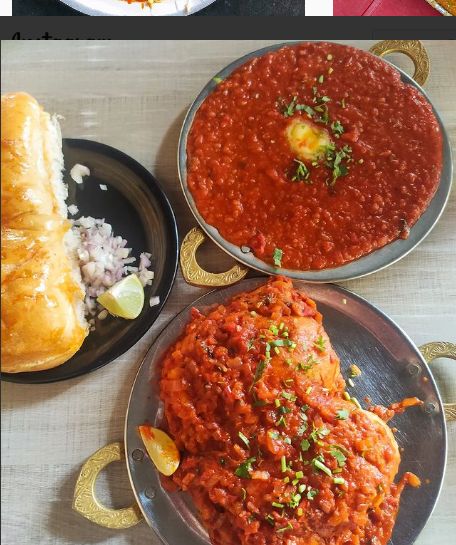 Pav Bhaji is a traditional Indian dish. Pav Bhaji started its life as a portion of street food, but nowadays it is served in restaurants plus it is enjoyed at home. The main ingredients of the dish are flavored mashed vegetables, red chili powder, cumin, chaat masala, and turmeric. The vegetables are then served with bread. The bread is toasted and buttered. The dish is as mouthwatering as it sounds.
Kebabs-Popular Dishes in India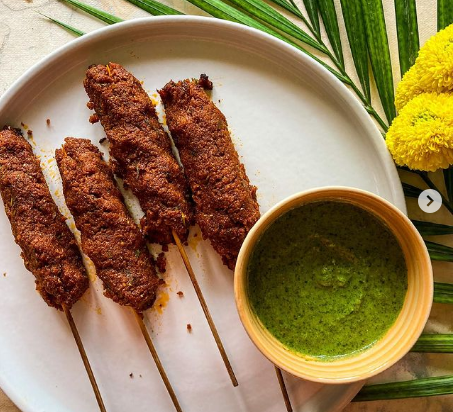 Kebabs are one of the most popular Indian snacks. Most people enjoy the dish as a side dish or a form of a snack. Kebabs come in many shapes and varieties. You can make kebabs using lamb and chicken. Most nonveg also make vegetarian versions of Kebab using paneer, vegetable, and hara bhara. Kebabs are a great starter dish to taste the exotic realms of Indian food.
Samosas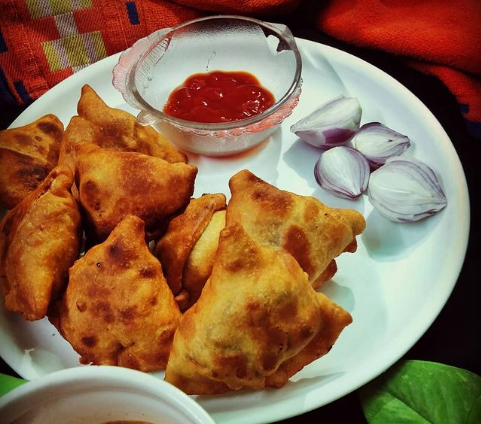 Samosa is a great Indian snack. It is one of the most popular Indian home snacks. It is a great dish to eat to your heart's content. Samosas are basically fried triangle-shaped thin bread that is fully stuffed with spiced veggies. The dish is a hugely popular street dish in India and most restaurants serve it as an appetizer.
Hertz
Intrepid Travel
Isango
Recommended Reads