Best Place to Visit in Switzerland: 5 Wonderful Cities Explored: Whether you are looking to get lost in medieval alleyways, trek through lush green Alpine valleys, or enjoy a cosmopolitan buzz, every city in Switzerland has something for you. Swiss cities are an exciting contrast of renaissance vs modern surrounded by unfiltered nature at its best. Here's a look into the top cities to visit in Switzerland and what makes each of them unique.
1. Bern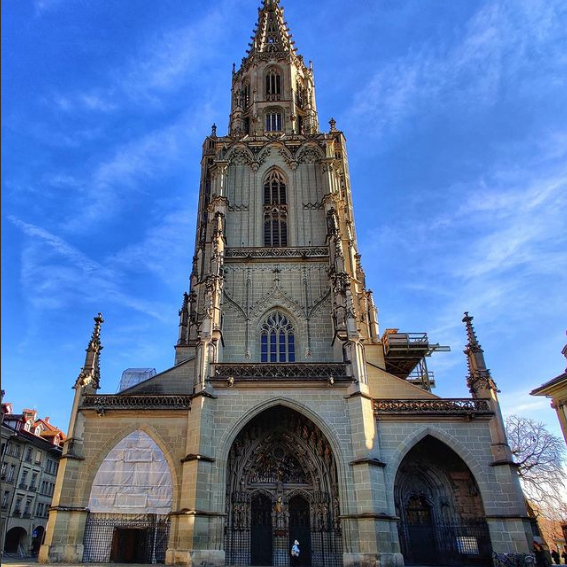 The first thing that strikes you about Bern is its long-winding cobbled roads, old-fashioned shopping promenades, gothic fountains, and grey-green sandstone buildings.

Old town Bern is truly a page out of a historical novel and marked as a UNESCO World Heritage Site. Nestled in between the Aare River Bern has a captivating old-world charm alongside a free spirit vibe. Don't forget to check out the 800-year-old Clock Tower, the famous Bern Cathedral, and the resplendent Bundeshaus or the Parliament building.

Another crowd favorite is Gurten, a mountain situated to the south of Bern. You can either hike up to the top or take a century-old funicular to enjoy breath-taking mountain views and endless lush meadows.Any mention of Berne will be incomplete without Interlaken, a boutique tourist destination that offers a magical blend of rolling mountains, pristine blue lakes, wildlife parks, and glorious hillside caves.
2. Geneva-Best Place to Visit in Switzerland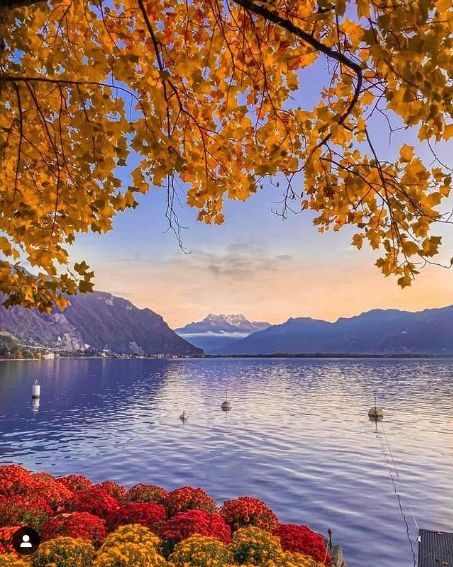 As the European headquarter of prestigious international organizations such as the United Nations and Red Cross, the city of Geneva gives off a white-collar vibe. The first thing that greets you when you enter the city is Lake Geneva, which sports a fabulous water jet, visible from many corners of the city. While one part of the city is renowned for its diplomat buildings and offices there is another side to Geneva better known as Old Town Geneva. With its unique museums, legendary cathedrals, and secret passageways, Old Town Geneva tells a unique story of its own.

Another honorable mention is Montreux, a resort town on Lake Geneva that is lavish and scenic in equal parts. Famous celebrities such as Charlie Chaplin and Freddie Mercury have a special connection with this quaint town with a Mediterranean touch. Montreux is like jewel on the crown of Geneva and attracts several writers, artists, and travelers from all over the world every year.  
3. Lucerne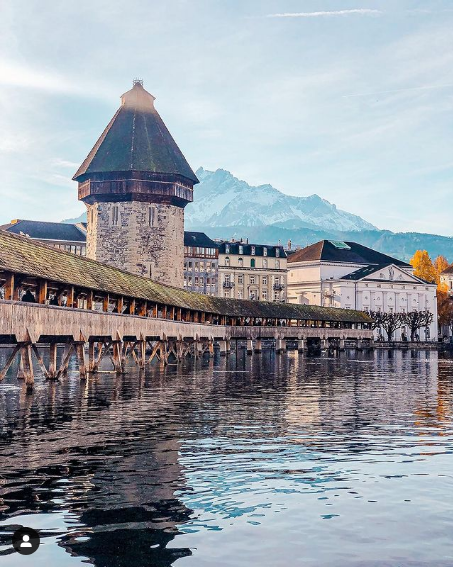 Lucerne is one of the most picturesque cities in Switzerland. A major attraction in this city is the Chapel Bridge a footbridge that runs diagonally through the city and is considered the oldest wooden bridge in Europe. The bridge adorns paintings that chronicle events in Lucerne dating back to the 17th century and it's one of the most photographed destinations in Lucerne.

About 80 km from Lucerne is Jungfraujoch also known as the top of Europe. It is perhaps Switzerland's most famous mountain destination and a UNESCO World Heritage Site. Here you can see Europe's longest glacier, tour through frosty glacier tunnels, take a ride on new age gondolas, and more. Jungfraujoch is an alpine wonderland of ice that can be marveled from an Ice Palace on the Aletsch glacier.

Another prominent attraction in Lucerne is a ride on the steepest cogwheel railway in the world to Mount Pilatus. The cogwheel passes through flowering Alpine meadows, majestic rock formations, and offers magnificent views of the Alps.
4. Zurich-Best Place to Visit in Switzerland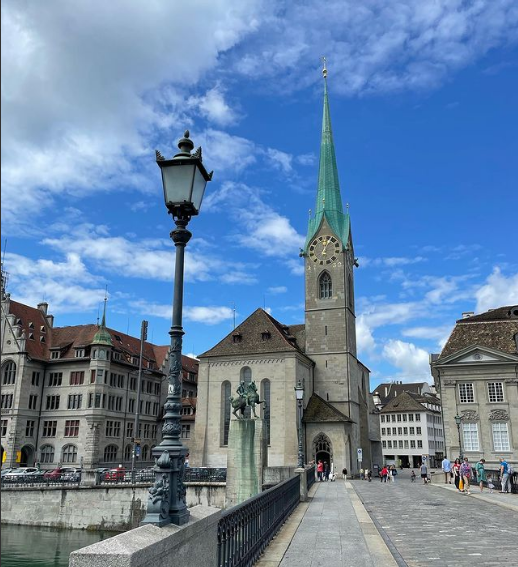 Known for its metropolitan vibe, one can never be bored in Zurich. Take a stroll along Lake Zurich followed by the Old Town. If you are looking for a night out to paint the town red, Zurich is your city. The city has the greatest number of nightclubs in Switzerland as well as some of the most high-end shopping hubs.

Whether you are looking for luxury watches, international brands, or elite Swiss brands, Zurich's Main Street is a shopper's paradise. We are talking about crème de la crème from Dior, Rolex, and Gucci. Make a quick stop at the neoclassical Opera House or take a train up to Uetliberg mountain to catch a birds-eye view of the city. Zurich is also home to Kunsthaus which is Europe's prominent art museum.

The city offers a melting pot of cultural sites as well as chic and urban locations. Several restaurants in Zurich are well-known for serving the most delicious fondue, which is a traditional Swiss dish. In short, fondue is a hot pot filled with melting cheese accompanied with bread. Need we say more. Another unique offering is the numerous wellness and thermal spas dotted all over the city. Thermal spas in Switzerland are well-known for their mineral-rich, healing properties and it's an experience you wouldn't want to miss.
5. Basel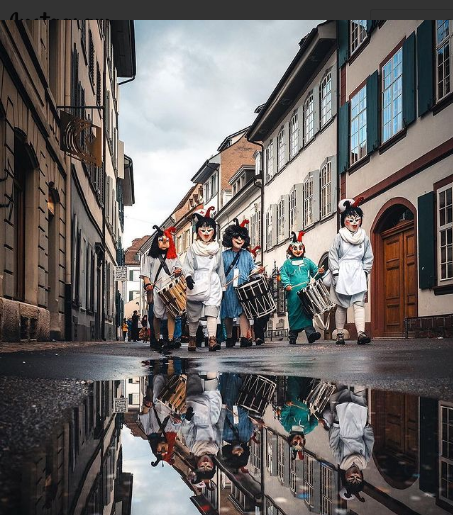 A city on the river Rhine, Basel is the seat for culture and commerce in Switzerland. The small city houses over 40 museums, more than any other city in Switzerland. The city's town hall made from a stunning red sandstone is a showstopper. Basel tucks away several delectable bakeries, admirable art galleries, and is famous for its orchestra and musical theater.

Walking down the river Rhine is a serene experience and you can always join a walking tour of the city. The city also has numerous and forest trails that you can enjoy. Basel is also known as the hub for pharma industries and it's the headquarter for industry-best companies from Roche to Novartis. One of the most unique attractions in Basel is its yearly carnival called Fasnacht, which is part of the UNESCO intangible cultural heritage list. The carnival showcases stunning musical performances, the city is adorned with elaborate paper lanterns, and is known as the three-best days of the year in Basel.
In the End-Best Place to Visit in Switzerland

It doesn't matter which corner of Switzerland you decide to visit, the country is bound to enthrall you with its scenic beauty and rich traditions. One of the best things about most Swiss cities is that they can be explored on foot and are well connected through trams and railways. Whether you decide to visit during the summer or winter months, Switzerland will not disappoint you.
Recommended Reads