The Purpose of This Article
The information here is absolutely free. Unlike other websites, you won't need to pay for a course at the end or enter a program to start earning. All you have to do is read, watch the videos, and follow the instructions that are in this article titled "How to Start a Travel Blog without Traveling and Earn $10,000 a Month".
Please note that you can use this information to start any type of blog and for those who actually travel and desire to generate income from a blog, this guide is also applicable.
Requirements to Start a Travel Blog
"You love to read about new and interesting places to travel. You are delighted when you look through Instagram and see magnificent travel destinations. It is your dream that once you start earning more income, you will travel the world and possibly write or publicize your great adventure ."
If the above describes you, in some way, you should know that creating a successful travel blog that earns money does not require you to travel. Being a successful travel blogger, just requires a passion for travel and a fair enough ability to express yourself in writing. I use the word 'fair' because writing has become so easy with programs such as grammarly that corrects your mistakes.
"This post may contain affiliate links. If you use these links to buy something we may earn a commission. Thanks."
Creating a Travel Blog in Less Than an Hour-How to Start a Travel Blog
Did you know you can get your .com website and create a blog on Bluehost in less than 1 hour?
There are thousands of persons that are living off income earned from blogs. Within 1 hour you can create a travel blog website that can earn $10,000 a month. As a matter of fact, any type of blog can generate six-figure or more yearly. In this article, I will show you what to do from start to finish to earn from your blog. Since the onset of Covid-19, more and more persons are reading travel blogs every day, readership has actually increased substantially for travel blogs because of an increasing desire to travel.

How Much Can You Earn From A Travel Blog?
Can you imagine that one single post of 2500 words alone is generating over $100,000 per month and over $1 million yearly for some bloggers? So why did I state $10,000 in the title? Because it is good to start off with a conservative figure. It should be noted that earning online does take work and commitment.
Is there a market for travel bloggers? Yes
Is the travel blogging market saturated?, if it is, how can I compete? It is not, we are talking about the world wide web with millions of people. The most important thing is the strategy to get your website seen and visted by others which I will discuss and show you in this article.
Secret About Earning Millions From Blogging-How to Start a Travel Blog
There is a secret that I will share about millionaire travel bloggers. Some actually don't write the content themselves, they employ a content writer and even an editor. This is however done after they start earning a certain amount of money and desire to relax more. Some of the most successful blog writers have never been to more than two countries in their entire life. If you know how to research on google, play YouTube videos, and can type an essay, then this is an ideal opportunity for you to earn enough to stop working a 9 to 5 and actually earn enough to travel the world.
Steps to Starting a Travel Blog
In this article, I will give you the step by step instructions on how to create a blog in less than 1 hour and how to start monetizing it. The steps are outlined below:
1. Create a Website Name and Get Web Hosting
Creating a website name is an easy process, simply think of a name and put it in the search bar below to see if its available.
Still having difficulty thinking of a name?, it is not that hard. Let me assist you by listing the Top 5 travel blog websites.
Top 5 Travel Blogging Websites
1. Dan flying solo – www.danflyingsolo.com
2. A broken backpack –www.abrokenbackpack.com
3. Lili's Travel Plans – www.lilistravelplans.com
4. My Life's A Movie – www.mylifesamovie.com
5. Drew Binsky – www.drewbinsky.com
When you finish reading this article, I want you to go on these 5 websites and look at the content on it. Do you think you could take the time to write similar content?
In starting a travel blog, there are two requirements, a domain name and web hosting.
What is a domain name?
A domain name is simply your website name, our domain name is thetravelvirgin.
Web hosting is simple a space used to store all the content that you have on your website.
Usually, a domain name can cost you about $11/year, however, you can actually get a free .com domain name when you sign up with Bluehost.
Domain Name and Webhosting
The domain name and web hosting go hand in hand, you really can't have one without the other and Bluehost, provides both.
Website hosting can be provided by many other companies, but imagine paying only $3.95 a month to get a package of a domain name and hosting to facilitate the process of your creating a blog that generates $10,000 or more monthly. It is more than worth it. You don't need any middle man to create and manage your website and charge you thousands of dollars. It is very simple.
The problem many persons have is connecting all the dots of actually creating the blog website and monetizing it. All of that will be outlined in this article.
How much money is needed to start a blog?-How to start a travel blog
For only $3.95 per month at Bluehost, you will get a website and all the programs that you need to start your blog. You don't have to spend any more money to create your website, as the $3.95 covers everything needed to get you started, such as, the security certificate feature that protects your website from attackers and malicious activity. This certificate gives assurance to your audience that your website is safe and secure. The package from Bluehost also comes with WordPress which is essentially the Microsoft Word of websites.
What is WordPress?
WordPress is where you write your content and upload it to be seen on your website. Additionally, as your website provider, they have 24 hour support to help you with any difficulty you may have on your website. Remember that to have a website you need a host, Bluehost is rated #1 as a domain and web hosting provider, as they have bungled all that you need to start a successful website into a bungled package for $3.95 a month. You will not find this anywhere else !! What happens when you get another hosting company is that costs just keeps going up to get all the necessary features desired for your website.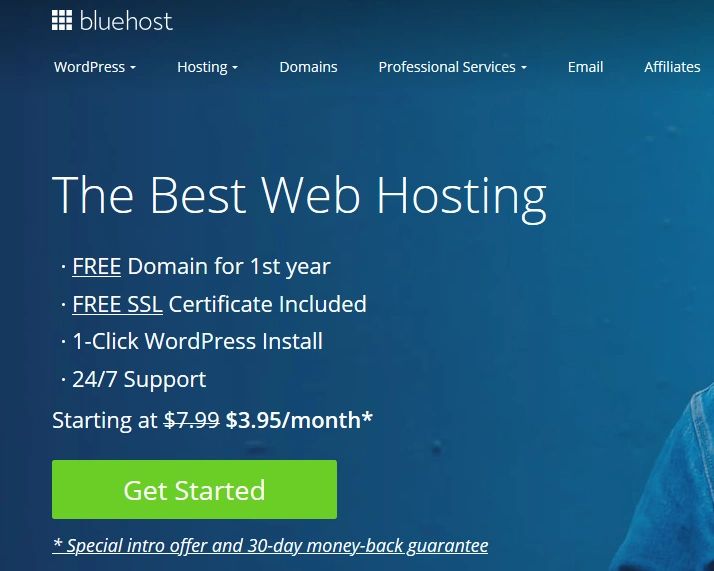 Tips for Choosing a Travel Blog Name
In choosing a domain name, Select a .com website as it is more acknowledged and easier for your audience to remember.
Your name should be 2 to 3 words. Single word domains are mostly taken.
Use simple wording that can easily be remembered.
Use catchy words or phrases that will get the attention of your audience.
Never use numbers, hyphens or symbols.
For personal branding, you can use your name or a combination with your name
2. Install Blogging Software -WordPress-How to Start a Blog
Read Interesting Articles on Travel- Click Here
The most popular blogging software is WordPress. Its free, powerful, user-friendly and has a lot of features. It can be set up in less than 10 clicks and is so easy to use .
Using other blogging software proves more costly because of the features that WordPress has for free. Please don't be scared when you hear the word 'software, as you will not have to do anything very technical.
Creating your Travel Blog
Creating your blog page is quite simple, after you sign up for a free domain and web-hosting on Bluehost. It is now time to install WordPress.

In installing WordPress, you should select the "do it yourself (FREE)" version and then click "Install" as in the picture shown below.

After this, you click the next button to check if your desired domain is available. Luckily you would have chosen an available domain name easily and quickly, since you would have already checked your proposed domain name availability in the domain name checker provided in this article above.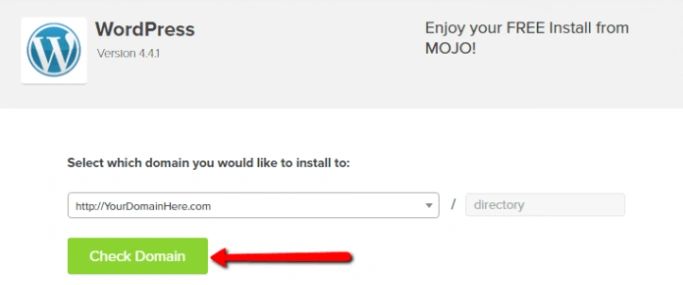 After this, it will ask you to click to agree to the terms of service to complete installation.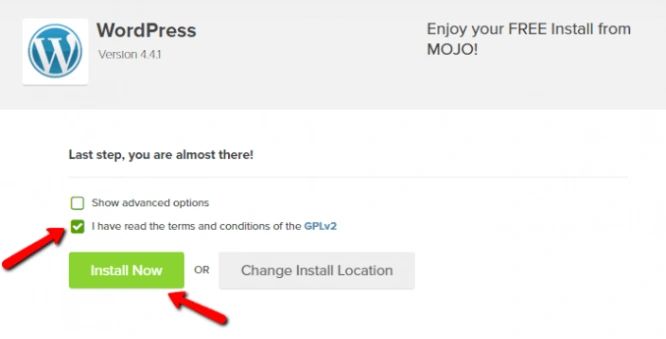 So as simple as that, your travel blog website is created in a few minutes. Now its time to create and design your website.
3. Create and Design Your Travel Blog with a Selected Theme in WordPress
In WordPress, your blog will look basic at first as in the image below. That is how this website looked initially, Thereafter we choose a design which we believe would be attractive to our audience. When you choose a design, this would be your WordPress theme. There are thousands of free designs to choose from in WordPress.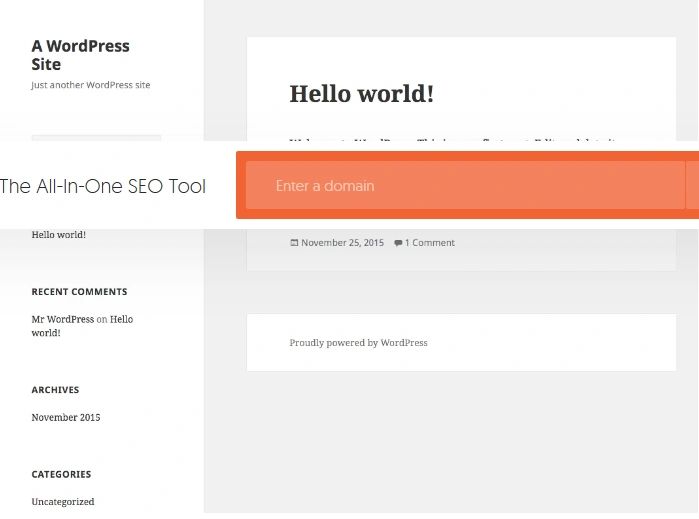 The benefit of WordPress is that at any time you can change your design/theme.
To install your theme, you should move the cursor over the appearance button in the menu on the sidebar and then click "Themes". To make this process much easier, please watch the video below.
In order to choose your theme, you will have to login to the admin section for WordPress on Bluehost . This is accessed by putting "yourdomain.com/wp-admin"in your browser, e.g. for this website, our login would be "thetravelvirgin.com/wp-admin". Below is a picture of the admin login page where you put in your credentials (password and username).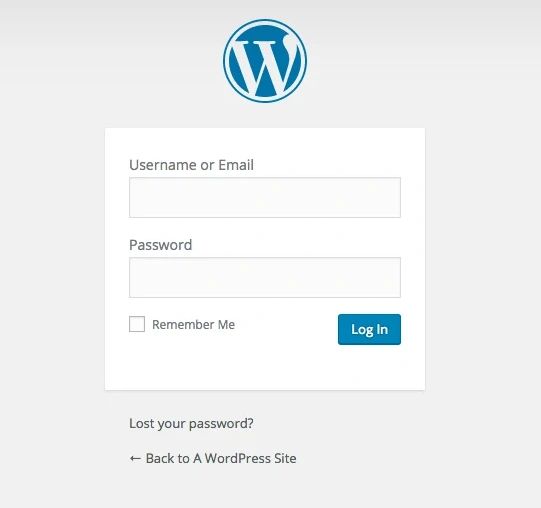 At first it may seem like a lot of buttons when you login and go to the WordPress dashboard, however, its pretty much like using Microsoft Office to write an essay. In a short space of time you will get use to all the great functions and features.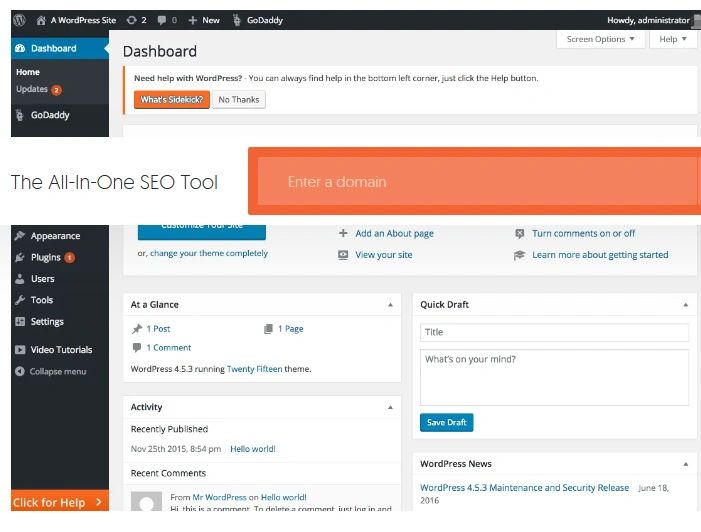 4. Create a Topic for Your Travel Blog-How to Start a Blog
Ideas, Ideas and More Ideas. What Ideas do You have for topics to write on?
Once you start blogging you can't stop. In fact, you may have more ideas than hands to write. After you have selected your theme, you can begin to write your blog. Creating a travel blog does not require a unique idea. In fact, most successful bloggers write topics of a similar nature. Try to let your blog post focus on a specific topic.
When choosing your topic, you should ask yourself 2 questions.
Interesting Article -How to Plan a Trip: The Ultimate Step by Step Guide
1. What destination would I like to go?
Inspiration for a location to write about, can even be from a movie you watched. I loved the movie Mama Mia, which was filmed in Greece. After watching the movie, I felt as if I could have moved to Greece the next day, especially after watching the movie on a 50 inch HD tv, it felt almost like I was there.
2. What are the attractions in the destination that you would like to go?
In decided on the location to write about, research is critical. There are millions of articles on different places on Google. Let's use the example of the island of Skopelos in Greece, where the movie Mama Mia was filmed. When you look for Skopelos in Greece on Google, there are almost 4 million articles.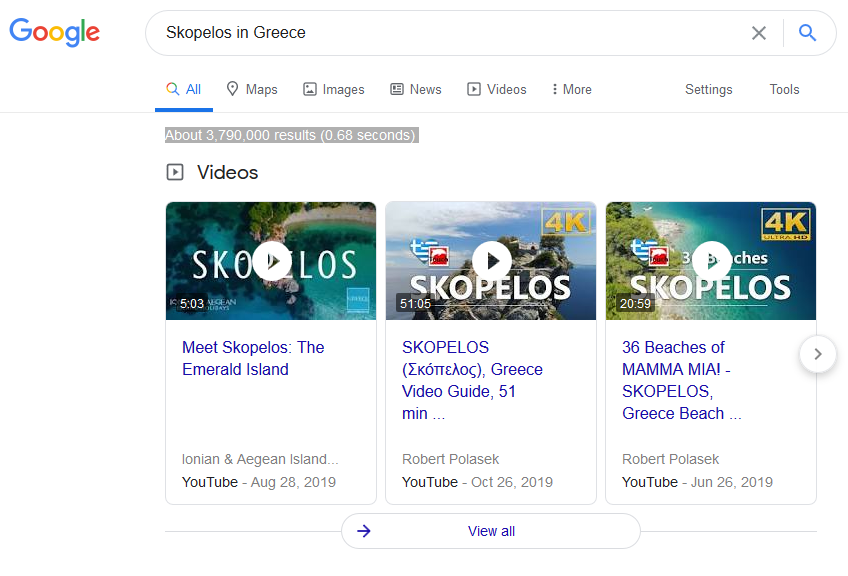 Creating a Topic for Your Travel Blog
So there is more than enough information to use to write about Skopelos in Greece.
Now having read on Skopelos in Greece, you need to decide what specifically you are going to write about. I usually find inspiration from the first 10 articles that come up. One of the first 10 articles stated "Is Skopelos the best island in Greece". I could use this as my inspiration and decide to write on "The Top 5 islands in Greece". So now I have to search on 4 other islands, since I want to focus on more than one.
I could also just write on Skopelos alone. It is ok to use a very basic topic, but you can make your blog more interesting to draw more readers by adding a little humor or fun to the title or just making it a bit different. Having a blog titled "Mama Mia!! The Five Most Beautiful Island of Greece" sounds interesting and different. Now, those like myself who watched the move will definitely read the entire article when they see title.
A fun fact, that I would, of course, put in the article on Skopelos, is that Mama Mia was filmed in Skopelos in Greece, but in the movie, a fictional named island in Greece was used instead. There are so many interesting facts that you can find out from reading and watching videos. When you read or watch YouTube videos on a location, it's good to just make notes of any interesting facts that you can put in your blog.
5. Optimize WordPress Blog in Google-How to Start a Blog
In order for your blog to rank high on google, it has to have certain features which are outlined below. There is a particular way that blogs should be written to ensure that it ranks highly on Google. The key attributes for Google Search Engine Optimization are:
SEO Tips for Blogs
Blogs should be at least 2500 words.
Separate sections by the use of headings
Blogs should be conversational in tone
Use bullets to itemize information
Always check for grammatical errors. Grammarly is very useful for correction and can be installed in your browser.
Our blogger associates over at airbnbsurive.com have an excellent article that speaks on how to write a blog properly and monetizing it to earn- Click here to find out "How to write a Million Dollar Blog". Don't forget to sign up at Bluehost to start your travel blog today. Once you read this article on how to write a Million Dollar Blog, you will be on your way to success and have absolutely all the information needed to create your blog and start earning from it.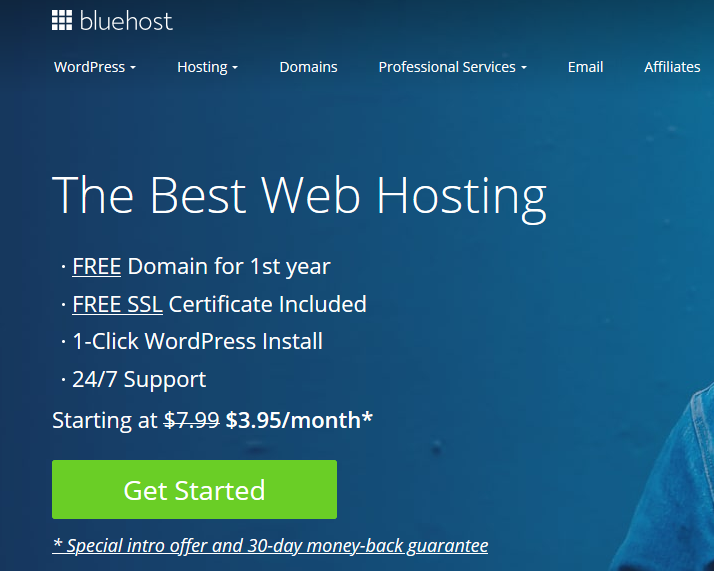 Conclusion
Now that you have learned how to start a travel blog, The Travel Virgin wishes you all the success as your enter the world of blogging. If you have any questions regarding the steps, please leave a comment below.
The Travel Virgin is a participant in the Amazon LLC Associates program, an affiliate advertising program designed to provide a means for websites to earn advertising fees and linking to Amazon.com.
Tags: How to Start a Blog, How to Start a Blog at Home
Most Recent Blog Posts