World's Best Ski Resorts: Skiing has gone from a sport for adventurous mountaineers to popular winter leisure for the entire family in a short period. Ski resorts have responded to the increasing demand for lodging, dining, and entertainment by expanding their infrastructure to include various options for both indoor and outdoor activities. Is there anything more exciting than sliding down a slope covered with fresh powder?
Since the 1998 Winter Olympics in Japan cemented Japan's reputation as a premier ski destination, the Andes have seen an uptick in interest from skiers looking for year-round snow. Ski resort selection may be a complex process. Still, this list prioritizes experience over all else—the variety and complexity of terrain and snow conditions as well as the ease of access to lifts.
Unpredictable terrain in these mountains needs a professional and well-equipped backcountry guide acquainted with the region.
Additionally, you should check the ski resort's website for up-to-the-minute information and updates, as well as international travel and your local mountain's status.
Vail Resorts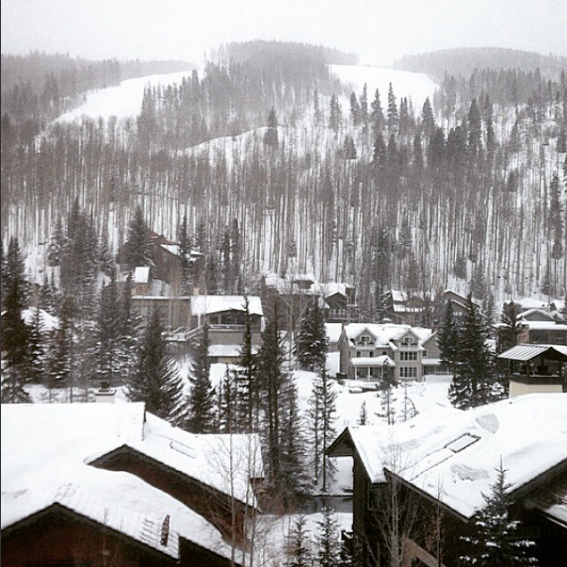 With the purchase of Whistler Blackcomb, Vail Resorts has become both Canada's most popular ski resort and the United States' most significant winter sports region. The combined skiable area has more than 200 runs through 37 lifts. An unsupported lift span of more than three kilometers, known as the PEAK 2 PEAK, links the two mountain peaks.
For professional skiers, Whistler Mountain and Blackcomb's Horstman Glacier make it easy to see why it's a popular destination year after year (which is open year-round). Skiers and snowboarders who enjoy freestyle events flock to the area. At a total of 99 acres of snow, there are five other freestyle parks in addition to the Nintendo Terrain Park. Even though the pros train here, it's a great place to learn the fundamentals.
For beginners and intermediates alike, it's a great option because of its stunning views as well as a wide variety of terrain. It's only a two-hour trip from Vancouver, and there's enough snow and mountains to keep you entertained.
The Courchevel-World's Best Ski Resorts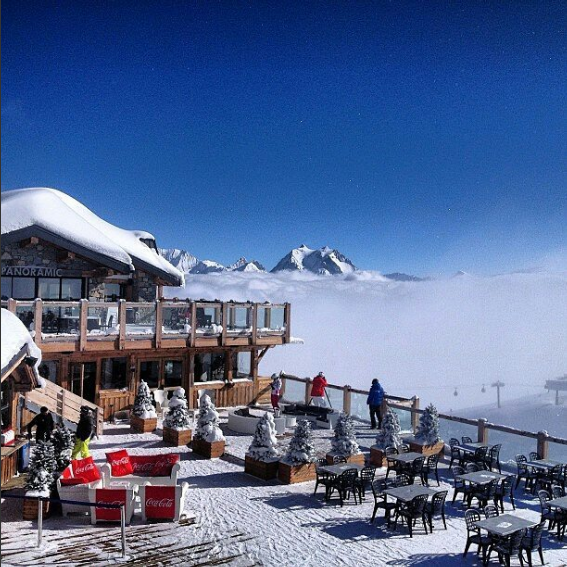 If you're looking for a once-in-a-lifetime experience, Courchevel is the place to go. As the largest alpine skiing region in the world, the Les 3 Vallées area includes Courchevel, which boasts 150 kilometers of Alpine skiing served by 60 lifts in the Les 3 Vallées area.
Natural snowfall in the area averages four meters per year and is known for its off-piste skiing. One of the most challenging black courses in the world and other steep black mogul runs are just a few of the choices available to skiers.
This region is excellent for tree-shredding, with several amazing trails for beginners and intermediates. As a men's World Cup downhill team member in the 1980s, he competed at the highest level. It's still possible to locate restaurants in each of the five towns (seven of which have been granted a Michelin star), but this year's après-ski scene won't be as glitzy as it has been in the past.
Zermatt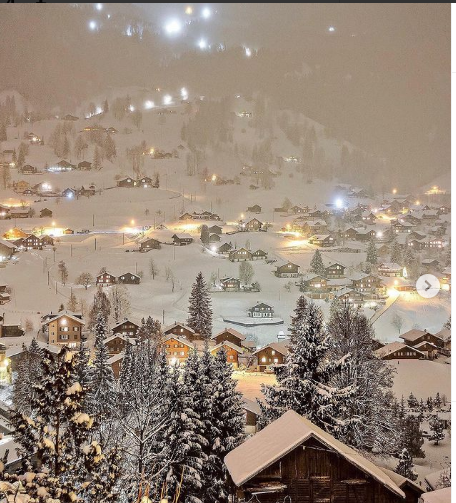 For skiers, Zermatt in Switzerland is a dream come true, whether or not it is surrounded by one of the most breathtaking mountains in the world. Matterhorn, Switzerland's tallest peak, can be seen from practically every point, along with the 350-kilometer network of trails and slopes that make up this winter sports hotspot.
Since last year's opening of the world's tallest 3S Lift, 2,000 skiers an hour may now access the 3,883-meter Matterhorn Glacier. Aren't there enough good reasons to go skiing in this place? It is your chance to cross a mountain pass and reach a trail system on the opposite side!
With a vast network of routes leading to the southern face of Italy's Matterhorn, the town of Breuil-Cervinia is a popular destination for mountaineers. Europe's longest downhill run, which stretches over 25 kilometers from the Klein Matterhorn glacier to Zermatt, may also be enjoyed in the area. The Zermatt Snow Park is located on the Theodul Glacier, one of the highest in the Alps, and is popular with snowboarders and free-riders.
Off-piste opportunities in Zermatt are unmatched. A 178-kilometer (111-mile) mountain-climbing path in the French Alps, the Haute Path, connects Zermatt and Chamonix via the Rothhorn, Stockhorn, and Matterhorn Glacier. You'll need a guide, as well as technical knowledge and endurance at high elevations, to traverse the route.
Vail Mountain Resort-World's Best Ski Resorts
Whether you're a beginner or an expert, Vail, Colorado's largest ski resort, has something for you. In Vail's well-kept town, luxury hotels and restaurants can be seen from lengthy, well-groomed ski runs.
The seven back bowls that receive an average of 350 inches of snowfall each year are suitable for bumps and glades. Vail is known for its variety, in addition to its 5,289 acres of skiing and 31 lifts. Snowboarders and backcountry skiers may enjoy three different terrain parks.
Aspen Snowmass
Colorado's most popular ski resort, Aspen Snowmass, has four unique slopes surrounding Aspen and Snowmass Village. Almost a third of that amount comprises Snowmass Mountain, Aspen Mountain, Aspen Highlands, and Buttermilk Mountain! For the last decade, Buttermilk has hosted the Winter X-Games. The games will be as planned from January 28 to 31, 2021.
Three ridge lines on Aspen Mountain are black or double-black, making it most suitable for intermediate and advanced skiers. Women's World Cup Downhill is held every year at Aztec Run in New Mexico. This high-alpine Highland Bowl is a favorite among backcountry skiers, but it is only reachable from the resort's lower altitudes by a lengthy and arduous trek.
Skiing in Aspen Highlands is recognized for its challenging and expert trails. 'New lines were removed from the Lucky Find portion of Aspen Highlands during three years by Aspen. Many celebrities have purchased the property in Aspen, enhancing the town's status as an expensive holiday location.
Skiing in Aspen isn't for everyone, although there are some beginner-friendly parts of backcountry terrain. In North America, this has been the most popular place for backcountry skiing for a long time now. There is no lift system at Aspen Mountain. Therefore a snowcat tour firm called Aspen Powder Tours takes skiers and snowboarders to powder stashes.
Val d'Isere.
Jean-Claude Killy's astounding three-gold haul at the 1968 Winter Olympics in Grenoble established his village as one of Europe's most well-known ski locations. The high valley is home to more than 150 lifts, and 150 ski runs to access the more than 300 kilometers of linked ski terrain in Val d'Isere and Tigne.
The valley, part of the Parc National de la Vanoise, includes mountains up to 3,450 meters above sea level, making it an excellent location for winter sports. It is common to see people skiing on the Glacier du Pisaillas throughout June and even July because of its high altitude.
Over two dozen challenging black runs are available at Val d'Isere and Tignes for expert skiers. Skiers that can conquer the off-piste terrain in this region will have something to brag about. The majority of Tignes's off-piste skiing occurs above the tree line. In Pramecou's North Face, even experienced alpine skiers should hire a guide if they want to experience 45-degree thrills.
Cortina d'Ampezzo-World's Best Ski Resorts
Few can compare to Cortina D'Ampezzo, perched high atop the Cinque Torri mountains in ski resorts in Italy. The well-heeled have discovered Cortina, which was previously known to the most dedicated skiers before the 1956 Winter Olympics.
Contrary to popular belief, the Dolomiti Superski Pass offers incredible value skiing in this posh tourist destination. It's possible to access more than a dozen ski areas and over 400 kilometers of interconnected terrain with this pass. In addition to the Marmolada Glacier, the Gruppo del Sella mountain range is home to a slew of ski resorts. UNESCO has designated the entire region a World Heritage Site.
At one time, Cortina had over thirty ski lifts transporting skiers from the town to high-altitude snowfields, where they could either return to Cortina or spend the day skiing. A must-do activity in Italy is skiing. Skiers of all skill levels may enjoy about half of the mountain's terrain. The Olympic rink, which doubles as an ice rink in the winter, may also be used for bobsled practice.
Telluride-World's Best Ski Resorts 
One of Colorado's most popular ski resorts is Telluride because of its picturesque setting, challenging terrain, and regular snow supply. The San Juan Mountains, 8,725 feet above sea level; lifts take tourists to 12,515 feet; the resort's base is 8,725 feet high. Between the two, there are more than 2,000 acres of skiable terrain. Telluride, Colorado, attracts experienced skiers because of its unique vertical and vast areas of a hiking-to landscape.
You can ski in and out of Mountain Village at the foot of the mountain, which is connected to Telluride by a free gondola, making it a family-friendly resort. It is possible to ski into Telluride if you have a good experience level.
Niseko-World's Best Ski Resorts
Niseko United, a collection of four Hokkaido-based ski resorts, includes Niseko Village, Grand Hirafu, Hanazono, and An'nupuri, located around 90 kilometers from Sapporo. It's a volcano on the slopes of Mt. Yotei's near-perfect cone; many of its paths face the volcano's near-perfect cone.
One-half of the mountain is made up of untracked backcountry parts packed with halfpipes built of trees and steep chutes that may get crossed. Almost unlimited tree skiing is also available. When visiting Niseko, Japan, be prepared for the frigid weather.
More than two-thirds of Niseko's slopes are appropriate for beginners; despite its reputation as a paradise of expert skiers and snowboarders, It is a must-see on any trip to Japan to enjoy the resort's activities, including skiing, snowboarding, snowmobiling, and hot springs.
Chamonix
With its name Mont Blanc, first Winter Olympics, and world's steepest vertical drop, Chamonix is one of France's best-known and most beloved ski destinations.
The 4,807-meter-high summit of Mont Blanc, Europe's highest peak, provides Chamonix with some of the best and longest-lasting snow conditions. The temperature and snow quality are improved because of the surrounding mountains and glaciers. Some of the most challenging ski terrains on the globe are covered in snow.
All of Chamonix's districts are separate, including the city itself. Located at an altitude of 1,235 meters to 3,300 meters, Grands Montets is the highest ski resort. There is only one World Cup-approved piste in the Haute-Savoie region, Verte, located near Les Houches. Surrounded by forests, the 3.5-kilometer track has an 870-meter drop and a series of jumps.
Chamonix is renowned for its outstanding off-piste skiing. In addition to downhill runs, Les Houches offers cross-country options for skiers of all skill levels.
Saint Anton's-World's Best Ski Resorts
The first ski club in the Alps was established in St. Anton, making it one of the most well-known names in the sport. A few of the most challenging courses in the Alpine Alps may be found on this 2,800-meter peak, making it unsuitable for beginners or even most intermediate skiers.
Due to the area's reputation as one of the most snow-covered in the Alps, off-piste skiing is just as good as the renowned mogul runs. Consider hiring a tour guide and taking in the breathtaking views of Sonnenkopf while on vacation. Please inquire about the Schindler Chutes and the Waterfall Path into Langen when you arrive.
Many beginner and intermediate routes may be found near Arlberg, including those at the Austrian ski resorts of Lech (140 kilometers away) and Zurs (170 kilometers away). From St. Anton, you may take a shuttle bus or a cable car to reach these resorts, which have some of St. Anton's best skiing and terrain.
The sense of accomplishment that begins with completing the Run of Fame's 85 kilometers will be palpable. St. Anton/Rendl to Zürs, Lech, and Warth are just a few of the stops on this challenging route for skilled skiers. Ski Arlberg's whole network of slopes is featured.
St. Anton's Mountain huts, shops, and restaurants are within walking distance of the ski lifts. Even though St. Anton is known for its lively après-ski scene, this year's nightlife may be more subdued than usual because of the cold weather.
Kitzbühel, Austrian-World's Best Ski Resorts
Ski resort Kitzbühel looks like an Alpine ski village brochure because of its fresco-painted buildings and mountain chalets. Despite its fancy shops and high-end hotels, Kitzbühel is friendly to families on a budget. Kitzbühel has a lot to offer, no matter how charming it may be.
Every year, skiers compete in the Hahnenkamm downhill race, which is considered one of the most demanding downhill races in the world.' There are a handful of beginner-friendly slopes and long, open cruisers for those with less skiing expertise. In the Bichlalm area, riders and freestylers will have a great time.
The SkiWelt, located just a short bus ride from Kitzbühel, has an additional 280 kilometers of skiable slopes and pistes. The AllStarCard for the Kitzbühel Alps covers both domains.
Recommended Reads
Auto Europe Car Rental