Are you interested in being a guest writer for The Travel Virgin? Please email [email protected] with the subject 'Invitation For Guest Writers' to express your interest.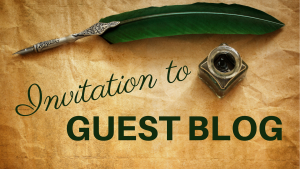 Guidelines for Guest Writers:
Content Idea: We will propose content ideas to you before you write an actual article for us.
Original Article: All articles submitted by guest writers should be original and not previously published elsewhere.
Content Quality: Content should be of high quality with little to no spelling or grammatical errors. We will edit articles for correction and may adjust content to improve readability. We reserve the right to edit your content.
Topics We Cover: We accept content related to travel, blogging and SEO. Please read our blog posts to see the type of articles we publish.
Recommended Article Length: 1200 – 2500 words.
Formatting: Please Use headings, subheadings and bulleted list to structure your writing.
Images/Videos: A minimum of two images should be used. The more images, the better.
Short Paragraphs: Please use short paragraphs, no more than 8 sentences per paragraph.
Author Bio and Photo: All submission by guest writers should include a short bio of 4 lines and may include 1 link (dofollow) to your website's homepage with a brand name anchor text.
Terms Of Use:
By submitting an article to The Travel

Virgin

, you agree to us using it on our website (with any amendment that we deem suitable) and you will not claim for payment or copyright infringement now or in the future.
When the article is published on our website, it is then owned by us and you are not permitted to re-publish the article without our prior written approval.
Writers must be 18 years old or older.
Most Recent Blog Posts