There are many mishaps that can occur on a trip by a travel virgin or even an experienced traveller. This can cause great inconvenience and can even prove to be disastrous and make an entire trip an unforgettable experience, but not in a good way. The Travel Virgin has heard so many stories of travellers forgetting important items such as their credit cards, wallets, medication, swim gears, etc. We believe that these incidences are preventable and have created ' The Travel Virgin's Ultimate Vacation Packing List Printable 2021′.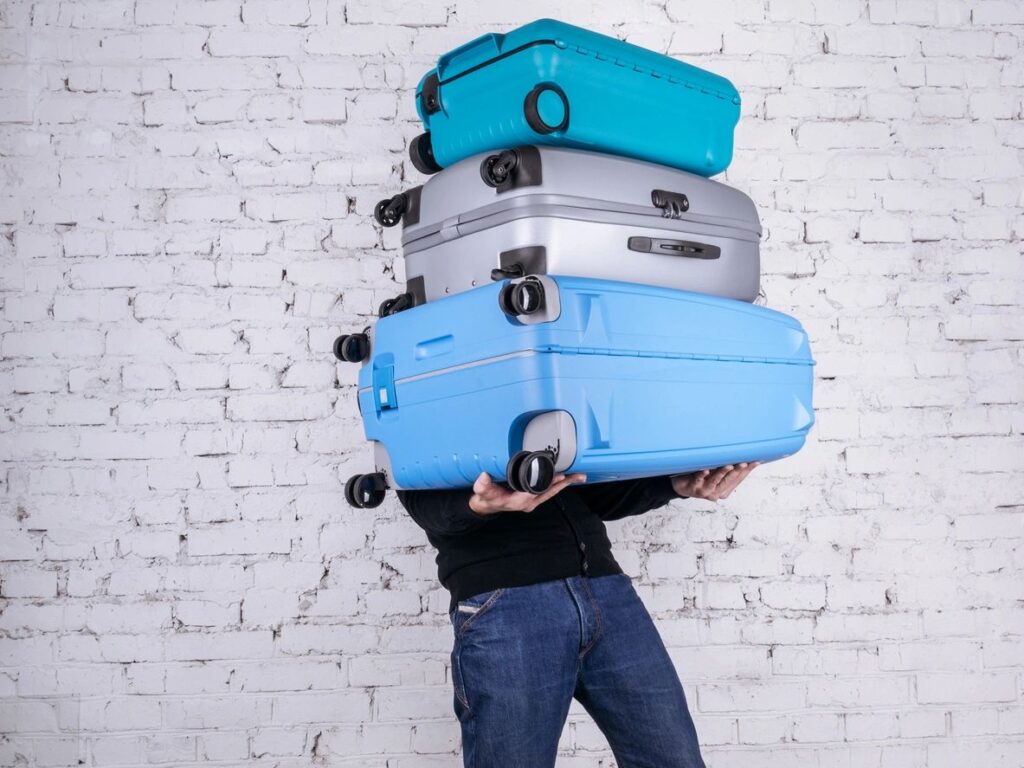 All our recommended items have been carefully reviewed by our team and many items have been personally used by us.
This website participates in affiliate advertising programs such as Amazon and may receive a commission if you purchase from our links.
The Travel Virgin's Vacation Packing List Printable
CLOTHES AND ACCESSORIES-Vacation Packing List Printable
TOILETRIES PACKING LIST -Vacation Packing List Printable
NECESSARY MISCELLANEOUS-Vacation Packing List Printable
CARRY-ON-Vacation Packing List Printable
THE 3 -5 DAY (SHORT TRIP) CARRY-ON CLOTHES-Vacation Packing List Printable
What Are Some Tips For Packing For Vacation?-Vacation Packing List Printable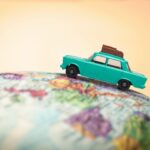 In packing for a vacation, there are several things to be considered, such as the length of your trip, the weather condition of your destination, the clothing needed for varying events/outings, etc. With all these in mind, the fourteen (14) tips for packing for a vacation are:

1. Carry absolute essentials in your carry-on and decide whether you will be checking in a bag. In cases where there is a layover, there is a high chance that your checked bag may be misplaced in connecting fights (in most cases it will be recovered with some time). In light of this, if there is a layover make sure your carry-on has your absolute necessary items including a few pieces of change of clothing.
2. Identify and carry pieces of clothing that can do double duty and that suits the weather condition. Double duty clothing includes quick-drying clothes and underwear, multi-use wraps, wrinkle-resistant shirts, compressible jackets, and athleisure wear that is comfortable and stylish for traveling. If it's a cold climate, suitable winter coats, and jackets should be packed.
3. Create a packing list with the length of the trip in mind.
4. Pack a laundry kit if you plan on doing laundry on your vacation
5. Bring necessary accessories such as a money belt, scarf, and day bag for souvenirs.
6. Pack theft-proof clothing especially for countries with high incidences of pick pocketing.

7. Identify trip specific items/gears to pack. If you are packing for a cruise, then you may want to carry seasickness medication and remedies, formal wear, etc. If you plan to go to the beach, then swimwear would be necessary. If you are planning to go on tours, make sure you research the type of gears you may need for your tour e.g. hiking boots. If you are going to tropical locations, then cool clothing and devices should be packed.
8. Use packing cubes or compression packs to keep your things organized.
9. Pack neutral colored clothing items as they are more versatile and can be worn more than once.
10. Carry essential toiletries and medication in your carry-on luggage and not your checked-in luggage. These include items such as medication, contacts, and items that may be hard to or time-consuming.
12. Pack the following valuable items in your carry-on: passport, visa, Identification card, valuables, house keys, camera, laptop and/or tablet, phone with waterproof casing, pen, glasses notebook, cash, credit/atm cards, electronic adapters, and itinerary.

13. Print a copy of your important documents and also save an electronic copy that can be accessed via the internet, in case of emergencies.
14. Carry comfort items such as travel pillows, blankets, and an empty bottle of water for filling up after security check-in.
RELATED ARTICLES
Top Rated Articles
Blogging 101- CLICK HERE TO READ
Travel 101-CLICK HERE TO READ
Travel 101op 50 Hiking Trails from 50 States in the USA 2020 –CLICK HERE TO READ
How to Plan a Trip: The Ultimate Step by Step Guide 2020 – CLICK HERE TO READ
Social Distance Hiking is a New Trend with Best Practices – 2020- CLICK HERE TO READ
10 Best Backpacks for your Backpacking Airbnb Trip- CLICK HERE TO READ
Top 5 Best Hammocks for Camping and Backpacking 2020 – CLICK HERE TO READ
10 Best Camping Tents for 2020 –CLICK HERE TO READ
Top 10 Backpacks for your Backpacking Trip – CLICK HERE TO READ
Vacation Packing List Printable –DOWNLOAD THE PDF VERSION
How to Write a Million Dollar Blog Post –CLICK HERE TO READ
How Much Money Can You Earn From a Travel Blog in 2020? –CLICK HERE TO READ
How To Use Pinterest To Drive Traffic to Your Travel Blog-CLICK HERE TO READ
SEO of your New Website- The Airbnb Survive Story – CLICK HERE TO READ
Top 5 Airbnb Stays in Morocco – Borders Reopens to 67 Countries –CLICK HERE TO READ15 Luxury Airbnb Rentals in Jamaica 2020 – CLICK HERE TO READ
Airbnb Gift Card – CLICK HERE TO READ
Top 15 Airbnb Rentals in the Atlanta, Georgia Area – CLICK HERE TO READ
Top 15 Airbnb Rentals in Milwaukee, USA in 2020 – CLICK HERE TO READ
10 Books to Read for Your Next Vacation – CLICK HERE TO READ
DOWNLOAD THE PDF VERSION OF THE TRAVEL VIRGIN'S VACATION PACKING LIST PRINTABLE