The Best Coffeeshops in Amsterdam: Known as the weed capital of Europe. If you are new to visiting Amsterdam, don't think that you will have the regular coffeeshop experience of baked chocolate cookies and a cup of coffee. If you are reading this article, most likely you are here to find out the best legal dispensary of marijuana in Amsterdam.
Exclusive Offer- Travel Discounts and Promo Codes 2021-2022-Deals for Over 150 Countries with Bonus of 300 Self Development ebooks
There are over 100 coffeeshops in Amsterdam that are licensed to sell everything marijuana-related in all forms. So whether you want it in a space cake, cookie, juice, etc, it's all available at these coffeeshops in Amsterdam. Before you plan your trip to Amsterdam to get a good serving of the best kush in town, there are a few do's and don'ts that you need to know. The Travel Virgin will provide the list of the 20 Best Coffeeshops in Amsterdam and the etiquettes and rules to follow at these Coffeeshops in Amsterdam.
"This post may contain affiliate links. If you use these links to buy something we may earn a commission. Thanks."
Top 20 Best Hotels in Amsterdam
Coffeeshop vs Cafe vs Koffiehuis vs Coffeehouse
Coffeeshop – This is for smoking marijuina
Cafe – This is a bar or restaurant
Koffiehuis – This is a place to purchase coffee and croissants
Coffeehouse- This is a place to purchase hot beverages and pastries
What are the Best Strains of Cannabis in Amsterdam Coffeeshops?
Lemon Haze
Laughing Buddha
Tangilope
Sour Strawberry Diesel
Casey Jones
OG Kush
AK-47
White Widow
Gorilla Glue
Cheese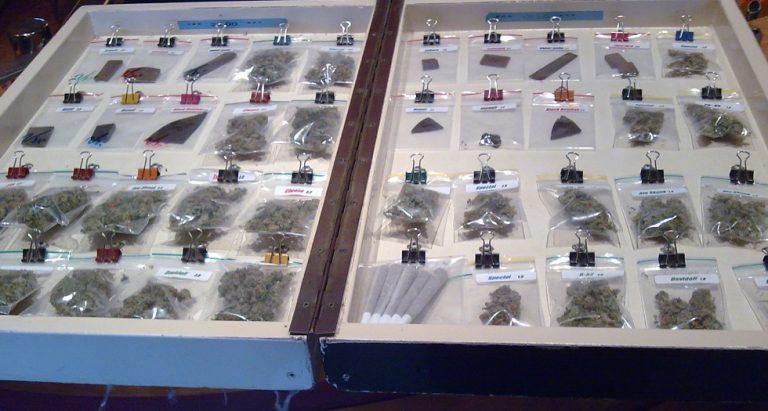 Lemon Haze
Looking for marijuana with a zesty citrusy aromatic flavor? This strain has a medium potency of THC with 15-20%.
Laughing Buddha
Do you desire a good dose of giggles? This strain will have you smiling from ear to ear. This is the hybrid Sativa that serves to uplift moods.
Tangilope
This is a delicious marijuana cocktail of Chocolope and Tangie which has a lemony sweet flavor. Ideal for a smoke-up with friends and a fly high experience.
Sour Strawberry Diesel
One word to describe this strain 'brain fog'. A collision of Sour Diesel and Strawberry Cough. A great stress reliever is this Sativa dominant strain.
Casey Jones
This strain has a sweet smooth earthy flavor. Often mistaken for Indica, but this all the mind-altering energy of Sativa genetics.
OG Kush
This is the knock out potent strain with THC of 20%+. This high grade from the West Coast in the USA is highly demanded in Amsterdam. A high aromatic smell with notes of citrus.
AK-47
This is an exotic genetic blend of Mexican, Thai Afghan, and Colombian. This one has a hard hit of intoxication that takes you on a sky-high journey.

White Widow
A powerful 20% THC strain that is a blend of South Indian and Brazilian blend. A tickle to the throat at the first draw signifies the legendary experience of this pine fruity scented high grade.
Gorilla Glue
When you talk about high potency, you are thinking of the 30% THC of the Gorilla Glue. This uber-potent strain from the United States requires breaks or intervals to mellow in the stone high of this strain.
Cheese
This is for the chill stoned experience. A unique pungent aromatic flavor with a genetic dominance of Indica.
Where Can I find the Different Strains of Cannabis in Amsterdam?
| | |
| --- | --- |
| Best Strains | Recommended Coffee Shop |
| Lemon Haze | Katsu Coffeeshop & Gallerie, The Stud |
| Laughing Buddha | Barney's Coffeeshop, Coffeeshop Amsterdam, Amnesia |
| Tangilope | Boerejongens, Coffeeshop Amsterdam |
| Sour Strawberry Diesel | Coffeeshops Amsterdam, Voyagers |
| Casey Jones | Tweede Kamer |
| OG Kush | Katsu,Het Ballonnetje |
| AK-47 | Coffeeshop Amsterdam |
| White Widow | The Stud, Abraxas |
| Gorilla Glue | Grey Area, Green House |
| Cheese | Abraxas, Greenhouse |
The Best Coffeeshops in Amsterdam 2021
1. Barney's Coffeeshop
An award-winning Coffeeshop which provides excellent service with the highest quality of cannabis. Operating in a 16th-century building, it is the picture-perfect Coffeeshop. This is high-end for the highest grade. The price is a bit higher than other shops but that is expected from the #1 shop.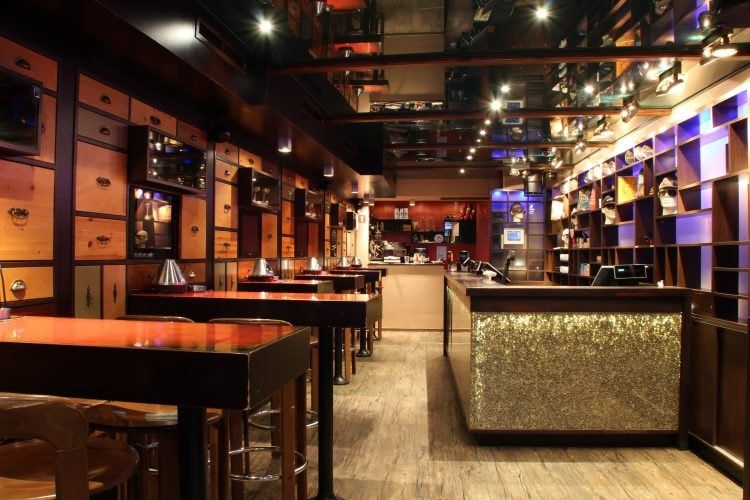 2. Boerejongens
A small franchise with 4 locations in Amsterdam, it distinguishes itself by its classy interior design. This Coffeeshop is a favorite amongst locals.
3. Grey Area
A prominent hangout spot for celebrities. It has catered to the celebrity weed connoisseurs such as Snoop Dogg. A small space gives it an intimate feel.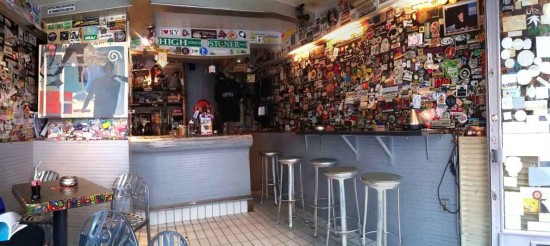 4. Green House United
This shop provides a unique experience as its floor is a large aquarium. As you experience the euphoric high of their cannabis you can watch the exotic fishes below your feet.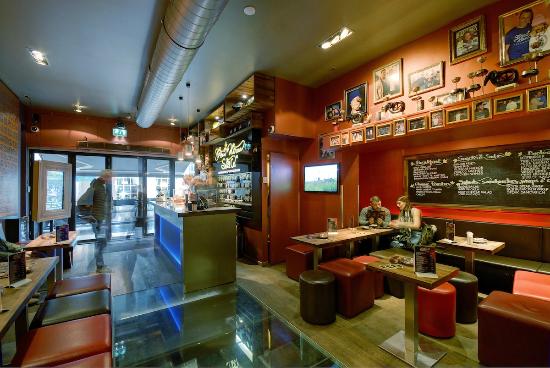 5. Tweede Kamer Coffeeshop
Tweede Kamer is named after the Dutch parliament. This is a classic Coffeeshop which was established in 1985. Boasting an extensive menu, it was the first Coffeeshop to package and weight its product for customers to see.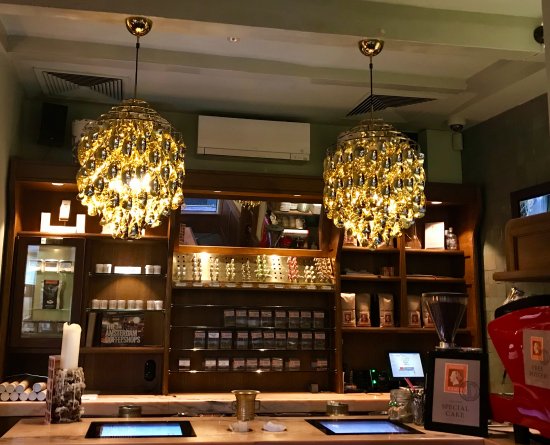 6. The Bulldog The First
This Coffeeshop was established in 1974 and is located in the heart of the Red Light District. This is the foundation of Coffeeshops as it is the longest operating shop with 46 years. Almost a museum to the culture of smoking, its walls are filled with memorabilia from the days when smoking was illegal and it was an underground Coffeeshop.
7. Coffeeshop Amsterdam (Formerly Damperkring 2)
Know for its tasty cakes, this shop is a popular hangout spot with its great atmosphere and music. Providing an extensive and reasonable priced menu, it is regarded as one of the best.
8. Abraxas Coffeeshop
A centrally located Coffeeshop in Amsterdam, with a large layout consisting of a smoking lounge area that has two levels. It also serves as an internet cafe.
9. The Stud
Established in 1982, The Stud Coffeeshop is a popular spot for locals and tourists. Award-winning, it received the award for the Best Coffeeshop in the Netherlands' in 2015. Tourists can buy various merchandise such as shirts from the shop.
10. Smoke Palace
Located a distance from the hustle and bustle of the city, this Coffeeshop's clientele is mostly locals. If you desire an outdoor experience they have a reasonable sized outdoor terrace with seating and tables.
11. Voyagers
This is the perfect Amsterdam Coffeeshop for a traveler as a hotel is located right above the Voyagers. It has a wide variety of weed strains. Quite different from the other Coffeeshops, it has two separate areas, one for those who want a pure smoke (weed only) and those who want a mixed combination (weed and tobacco)
12. Amnesia
A Swanky spot. The Amnesia Coffeeshop is a relaxing location. Its menu has space cakes, juices, and smoothies. Their pre-rolled joints can be strong, but that is a smoker's delight.
13. Het Ballonnetje
Located in a historic area, this Coffeeshop is across from the University of Amsterdam. A great ambiance as it is set in a location with a lot of green areas. It has low potency to very high potency weed.
14. Coffeeshop Smokey
This Coffeeshop suits a party crowd with its large smoking lounge. As you approach its door you hear the booming beats of the sound system, so it is quite appealing to tourists visiting Amsterdam.
15. Relax
As its name suggests, this is the perfect chill spot. Whether you want to watch a football game or just chill and smoke the highest quality weed, Relax is the place to be. Award-winning Amsterdam Coffeeshop. In 2019, it received the 'Highlife Cup' for its high weed quality.
16. Coffeeshop Solo
A hidden gem located in a quiet residential area. An old school pub atmosphere with its dark-colored furniture. An ideal spot for stoners who value personal space as it is not very crowded.
17. Johnny
Established in 1991, this Coffeeshop showcases the different strains of weed on its digital screen.
18. Katsu Coffeeshop & Gallerie
A homey bohemian artsy vibe is the Katsu Coffeeshop. Located in the picturesque location of Pijp. It is a quiet and comfortable spot.
19. Paradox
Operating out of an old stable, it is unassuming and caters to stoners who love its stock of high-grade weed strain and hashish. Don't leave without trying their space cakes.
20. The Point Coffee Shop
Famous for its own blend of weed, fittingly titled 'The Point Special'. A bit tucked away in the East, its reputation is one that encourages visitors to find it.
Feature Article: 15 Must-Try Foods in Amsterdam 2021
Top 5 Rules and Advice for Visiting Amsterdam Coffeeshops
1. Be Aware of The Effects of Consumption
People often think that eating marijuana products is less potent than smoking it. This is not always the case. Potency should never be underestimated. I remember when my friend and I visited Jamaica and bought some weed cookies. The effect of those cookies was much stronger than the high experienced from smoking.
Related Article: Negril, Jamaica-The Best Destination in The Era of Social Distance
2. Visit a Few Coffeeshops
Amsterdam has many coffeeshops. Each has a different vibe and style. Barney's Coffeeshop and Boerejongens are popular tourists spot. Each shop has a unique atmosphere so you will find classy to psychedelic to hipsterish. These shops offer a space to socialize, meet up with old or new friends, play a few board games, or watch TV.
3. Know The Legal Limit
If you love to spend long hours in Coffeeshops, that is fine when visiting Coffeeshops in Amsterdam. However, you will not be able to consume all day as there is a limit. Each coffeeshop is not permitted to sell more than 5 grams per day to each visitor. If you are in possession of 5 or more grams of marijuana, this is an offense and you can risk being fined or imprisoned.
4. Ask Question About Items on The Menu
If you are an Amsterdam coffeeshop virgin, lets me share the basics on how the menu is divided. The following categories may be present:
Usual Menu Categories in Amsterdam Coffeeshops
Space cakes
Hash
Pre-Rolled Joints
Weeds
It is important that you ask about the effects of products under each category. Employees are highly knowledgeable and are very receptive to providing guidance in your menu selection.
5. Don't Visit Without Buying Something
This is just basic etiquette. If you are visiting a place that provides a service, it is just a nice thing to do to at least buy something. Most Coffeeshops don't have an issue if you bring your own supply and smoke it. There are always detectable bits that you can buy to patronize your host.
Written by: Lori Lewis, The Travel Virgin
Related Articles
The Travel Virgin's Ultimate Packing List 2020
50 Best Places for Travel and Airbnb Stays for Your Next Vacation