Exploring our world and finding interesting facts is so exciting. In this article, we will test your knowledge of countries that exist. Can you guess two letters in the alphabet that no country begins with and which country begins with the letter O? I am sure you might be surprised when you find out the answers.
Travel Discounts and Promo Codes 2021
Two Letters in the Alphabet That No Country Begins With
To make this guessing game fun, grab your pen and paper and write down at least one country starting with letters from A to Z.
Here is a sample of what a list from this guessing game might look like. Please note that there is something wrong with this list, which we will discuss in answering the first question in our guessing game.
A -Albania
B-Barbados
C-Canada
D-Denmark
E-Egypt
F-Fiji
G-Gabon
H-Haiti
I-Iceland
J-Jamaica
K-Kenya
L-Lebanon
M-Madagascar
N-New Zealand
O-trying to remember
P-Pakistan
Q-Qatar
R-Romania
S-Senegal
T-Taiwan
U-Uganda
V-Venezuela
W-Wales
Y-Yemen
Z-Zambia
Based on this list, it would appear as if there is only one letter without a country, which is X. Can you pick up the error in the list?
There are 2 letters that no country begins with, which means that there is a country listed that is not actually a country. Wales is not a country!! The answer is W and X.
What Place Does Not Meet the Classical Definition of a Country?
Wales is a sovereign state of the United Kingdom. It is not a country. Wales is not a member of the United Nations and is not listed in the official list of countries in the world. There are some people who may argue that Wales is a country because of its attributes. It is however not one officially. Wales is actually one of 4 regions (Northern Ireland, Scotland, Wales, and England) that make up the United Kingdom.
If you check any official list of countries in the world, Wales is not listed.

One Country That Begins With O
There is only one country that starts with the letter O which is Oman. Oman is an Arab country located in the Middle East.
Interesting Facts On the One Country That Begins With O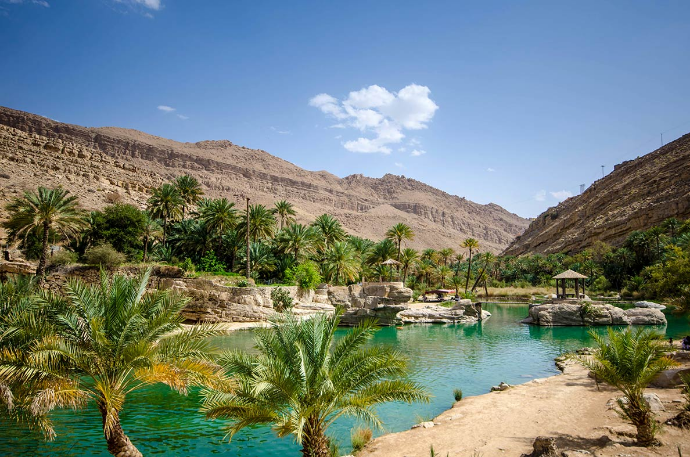 Here are a few interesting facts on Oman, the one country that begins with the letter O.
Vacation Deals For Over 150 Countries- 2021 (Updated Daily)
195 Countries in the World
What are the two letters in the alphabet that no country begins with? W and X

What is the one country that begins with O? Oman
Now that we have answered the two questions, here is the official list of the 195 countries in the world.
Afghanistan
Albania
Algeria
Andorra
Angola
Antigua and Barbuda
Argentina
Armenia
Australia
Austria
Azerbaijan
The Bahamas
Bahrain
Bangladesh
Barbados
Belarus
Belgium
Belize
Benin
Bhutan
Bolivia
Bosnia and Herzegovina
Botswana
Brazil
Brunei
Bulgaria
Burkina Faso
Burundi
Cabo Verde
Cambodia
Cameroon
Canada
Central African Republic
Chad
Chile
China
Colombia
Comoros
Congo, Democratic Republic of the
Congo, Republic of the
Costa Rica
Côte d'Ivoire
Croatia
Cuba
Cyprus
Czech Republic
Denmark
Djibouti
Dominica
Dominican Republic
East Timor (Timor-Leste)
Ecuador
Egypt
El Salvador
Equatorial Guinea
Eritrea
Estonia
Eswatini
Ethiopia
Fiji
Finland
France
Gabon
The Gambia
Georgia
Germany
Ghana
Greece
Grenada
Guatemala
Guinea
Guinea-Bissau
Guyana
Haiti
Honduras
Hungary
Iceland
India
Indonesia
Iran
Iraq
Ireland
Israel
Italy
Jamaica
Japan
Jordan
Kazakhstan
Kenya
Kiribati
Korea, North
Korea, South
Kosovo
Kuwait
Kyrgyzstan
Laos
Latvia
Lebanon
Lesotho
Liberia
Libya
Liechtenstein
Lithuania
Luxembourg
Madagascar
Malawi
Malaysia
Maldives
Mali
Malta
Marshall Islands
Mauritania
Mauritius
Mexico
Micronesia, Federated States of
Moldova
Monaco
Mongolia
Montenegro
Morocco
Mozambique
Myanmar (Burma)
Namibia
Nauru
Nepal
Netherlands
New Zealand
Nicaragua
Niger
Nigeria
North Macedonia
Norway
Oman
Pakistan
Palau
Panama
Papua New Guinea
Paraguay
Peru
Philippines
Poland
Portugal
Qatar
Romania
Russia
Rwanda
Saint Kitts and Nevis
Samoa
Saint Vincent and the Grenadines
San Marino
Sao Tome and Principe
Saudi Arabia
Senegal
Serbia
Seychelles
Sierra Leone
Singapore
Slovakia
Slovenia
Solomon Islands
Somalia
South Africa
Spain
Sri Lanka
Sudan
Sudan, South
Suriname
Sweden
Switzerland
Syria
Tajikistan
Tanzania
Thailand
Togo
Tonga
Trinidad and Tobago
Tunisia
Turkey
Turkmenistan
Tuvalu
Uganda
Ukraine
United Arab Emirates
Uruguay
United Kingdom
United States
Uruguay
Uzbekistan
Vanuatu
Vatican City
Venezuela
Vietnam
Yemen
Zambia
Zimbabwe
Why Is Taiwan Not Recognized as a Country?
As seen above Taiwan is not officially listed as a country. Taiwan is an island that was formerly known as "The Republic of China". Although it may meet the requirements to be classified as a country, it has not been recognized as such by many powerful countries and international bodies.
Supporting Article: Taiwan's UN Dilemma: To Be or Not To Be
This lack of recognition is argued to have commenced in the 1940s when Taiwan had a political conflict with Mainland China and was ousted. Taiwan has not been a member of the United Nations since 1971 when it was replaced by Mainland China. Although Taiwan desires to be deemed a sovereign nation, China still deems it as part of its territory.
Conclusion
There are many places that are thought to be countries but are actually not. The definition of a country seeks to recognize those that have full autonomy. If a place meets the classical definition of a country and is not on official lists, most likely there is some debate or claim or controversy surrounding their status.
Suggested Reads
How to Plan a Trip: The Ultimate Step by Step Guide 2021
10 Best Travel Destinations To Find Your Husband or Wife
50 Best Places for Travel and Airbnb Stays