Cities of Vietnam-A fast-growing country that is known for its adventurous spirit. Its cities are bursting at the seams with artistic expression and colonial architecture, and they are determined to keep moving forward. Many of Vietnam's major cities feature a mix of traditional and contemporary architecture. The top cities of Vietnam are just waiting for you to discover their breathtaking natural scenery, cutting-edge urban designs, and ancient traditions.
Kon Tum
Cool and airy, Kon Tum is a city located in the far north of the central highlands of Thailand. The non-touristy nature of Kon Tum allows visitors to immerse themselves in the local culture, despite its proximity to renowned tourist spots. The city is on the banks of the Dakbla River, making it a quiet and peaceful area.
Vung Tau-Cities of Vietnam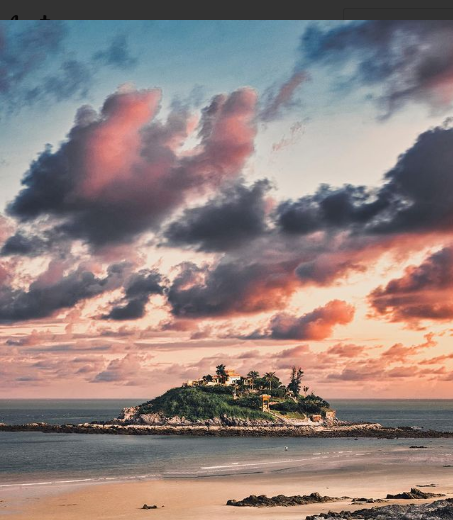 This formerly French colonial city is a favorite weekend getaway location perched on a peninsula. Hydrofoil boats from Ho Chi Minh bring visitors to the city's bars and restaurants for a few nights to enjoy the holiday atmosphere. It's a popular hangout for young people, with bars and clubs spilling out onto the sand as the nightlife begins to take hold in Vung Tau.
Haiphong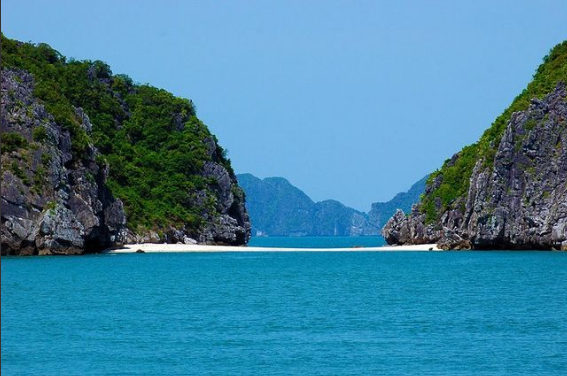 In this bustling industrial metropolis, colonial-style buildings are everywhere you look. It's not only an industrial port: Haiphong is a bustling metropolis noted for its gorgeous flame-flower trees that adorn the city's streets. While Halong Bay is a must-see in the vicinity, the town itself has several intriguing attractions to offer. Along the walkways, you'll come across temples, pagodas, and shrines, as well as a beautiful beach.
Ha Giang-Cities of Vietnam
The city of Ha Giang, located on the banks of the Lô River, is one of the few regions in the world where time stays still. Located in the northern part of Vietnam, this city is surrounded by mountains and valleys home to various ethnic groups. The city's cultural legacy is visible. On Sundays, it's a beehive of activity, with vendors hawking anything from farm animals to fresh produce.
Cao Bang 
There are green hills, blooming valleys, and flowing waterfalls in the picturesque region of Vietnam. The Bang Giang River winds its way through the countryside and into Cao Bang, which is known for its pleasant climate. Ethnic populations from throughout the region populate this city's marketplaces, where women from tiny villages come to sell their food along the riverbanks of the Mekong River. As an entrance to the arcadian countryside, Cao Bang city provides tourists with a window into the daily life of Vietnamese citizens.
Tay Ninh-Cities of Vietnam
The Black Virgin Mountain dominates the skyline of Tay Ninh, which Cambodia surrounds on three sides. The Cao Dai religion, an indigenous religious system prevalent in this region of the country, is based in the city. Located in the city's heart, the Cao Dai Great Temple is an architectural wonder that must be seen to be believed.
Dong Hoi
Dong Hoi, situated on the dividing line between North and South Vietnam, was severely destroyed during the conflict with the United States. It was reconstructed to become a premier coastal resort, and its sandy beach has drawn visitors in recent years. New seaside hotels and seafood restaurants are springing up in the area, making it a hotspot for tourists and locals alike. Phong Nha Cave's network of odd and ethereal caves is only one of the many exciting things to do in the region.
Ho Chi Minh
Ho Chi Minh City, Vietnam's biggest city and former capital, is known as the heart of Vietnam. This city is full of life with its busy streets and street food that you can find on every corner. It was renamed after Ho Chi Minh, who led North Vietnam to victory against French rule in 1954 at Dien Bien Phu and the USA in 1975.
In 1975, the Northern government of North Vietnam took Saigon, renaming it Ho Chi Minh City. At this time, Ho Chi­ Minh was President of the Socialist Republic of Vietnam and visited Ho Chi Minh City (the former name for Saigon) before he died in 1969. The city was renamed in his honor. The fall of Saigon happened on April 30, 1975, when the North Vietnamese Army captured Saigon during the Vietnam War. This event marked the end of the Republic of Vietnam and led to the unification of North and South Vietnam into a single country.
Ninh Binh-Cities of Vietnam
Travelers are drawn to Vietnam's rural areas by the country's stunning natural surroundings. Farming is the principal reservoir of income for the residents of this rural town. Ninh Binh's limestone karst towers, like Halong Bay's, make it a lesser-known destination in Vietnam. The city is a terrific place to meet people and make new acquaintances, and it serves as a gateway to the magnificent scenery surrounding it. It's a short bike ride from the city to the Trang An Grottoes network of caverns, or you may take a day excursion to the Tam Coc Natural Beauty Area.
Can Tho
Near the junction of the Can Tho and Hau rivers, Can Tho is a major commerce center known for its floating marketplaces. Cai Rang floating market is the place to buy and sell food on the water in this city, where life revolves around river trading. Fresh vegetables, rice, and seafood are all trafficked around the city; as a result, eateries in the vicinity are bursting at the seams with delectable dishes. Evenings in the city are spent strolling along the riverbank promenade and chatting with pleasant residents.
Nha Trang-Cities of Vietnam
Nha Trang, a popular tourist destination on the South China Sea, is booming. Tourists flock to the city's long sandy beach because of the city's unique marine life, clear seas, and healthy reefs, which draw a lot of visitors. Champa Kingdom temples, Catholic churches, and Vietnamese eateries may get found throughout the city. Beautiful waterfalls and natural hot springs are just a short day excursion from the city's core in the surrounding area.
Hue
Hue was previously Vietnam's imperial capital and home to its aristocracy, but most of its once opulent palace was destroyed during the conflict with the United States. Visitors can spend a few days wandering among the remains of the town, which is now a popular tourist destination. The Imperial Palace parts are still intact, while others have been meticulously reconstructed, making it an intriguing destination to visit. Bicycle outside the city to see Emperors' excessively self-built tombs and then come back for supper along the Perfume River later that evening.
Dalat-Cities of Vietnam
Dalat is a spring city located in the central highlands of Vietnam. It is a rural town with a more pleasant temperature than much of the country, is dotted with French colonial homes. The city was initially built as a French vacation spot, but it has become a popular destination for Vietnamese couples. In the middle of the town, there is a reasonably gaudy Eiffel Tower-like tower that overlooks the city's streets. In addition to romance, folks who enjoy adventure activities like mountain biking, hiking, and white-water rafting make their way to this area.
Da Nang
Famous tourist attractions in Da Nang include its beach and colonial architecture. People who wish to spend their vacations resting on a white beach may visit the city midway between Ho Chi Minh City and Hanoi. Water sports enthusiasts will love My Khe Beach, a built-up shoreline that may get quite busy, but the mood is usually exciting. Try Lang Co Beach, a tree-lined beach with crystal blue water and softly lapping waves, if you're looking for some privacy.
Hoi An-Cities of Vietnam
Hoi An's red-tinged atmosphere is reminiscent of Kyoto in Vietnam. Venerable waterways wind through the historic city and are lined with quaint Chinese store buildings, gorgeous pagodas, and colonial mansions. French, American, and Chinese elements have been incorporated into a unique blend of strong national identity. Hoi An isn't just known for its beautiful architecture and vibrant streets; it's also known for its gastronomic offerings. They provide some of the best meals around at riverfront restaurants that the area offers. A delicious bowl of pho is a great way to end a day of sightseeing and beach time in the city.
Ho Chi Minh
Southern cities have had their share of thorny pasts. Saigon or Ho Chi Minh City is the moniker given to the town by many inhabitants and acts as a reminder of the Vietnamese military and societal might. City life in current times is a mix of ex-pats from across the world, tourists, and locals who all live and work in the city's historic alleys. Here, visitors may learn about Vietnam's military strength through the military museum and the Independence Palace, examples of high-quality, contemporary architecture. Evenings in the city are a whirlwind of activity, with tourists and residents mingling in pubs and restaurants as the city comes to life.
Hanoi
For a city with such a rich history and culture, Hanoi is an excellent place to begin your exploration of the country. The French colonial architecture of the city's old town may get found in the decaying, vine-covered façade. For many city residents, street food is still a big part of the culinary scene. Street vendors provide delectable delicacies that represent the city's diversity and liveliness. Sip ice coffees from sidewalk cafés while eating a banh mi sandwich. Even the city's great attractions and museums are overshadowed by its residents' bustling streets and friendly faces. Spend your days wandering the city's streets and lakes, or go grocery shopping. Keep an eye out for the motorcycles; they're everywhere.
Ha Long Bay-Cities of Vietnam
Ha Long Bay is located on the northeastern coast of Vietnam. In Vietnamese, Ha means "descending," and Long means "dragon." The bay was named this because it looks like a dragon going out to sea from its cave when the sun rises. This place is a natural wonder and was named a UNESCO World Heritage Site in 1994.
The Red River Delta
This area has had incredible agriculture, beautiful scenery, and countless cultures for centuries. If you want to experience Vietnamese food in its glory, this is the place.
Cam Ranh-Cities of Vietnam
Cam Ranh is a city in south-central Vietnam that acts as a major seaport and gateway to the Phu Quoc National Park.
Bien Hoa
Bien Hoa is a city in southern Vietnam located just north of Ho Chi Minh City. The city is home to Bien Hoa Air Base, one of the largest military installations in Southeast Asia.
Vinh 
The second-largest city in the north of Vietnam, Vinh is a crucial transportation hub and home to a large military base. It's also known for its traditional handicrafts, including lacquerware and silk painting.
Mui Ne-Cities of Vietnam
This famous beach town is located in southeast Vietnam with some world-renowned beaches for its beautiful scenery and excellent surfing conditions.
Tuy Hoa 
The capital of Phu Yen Province in southern Vietnam, Tuy Hoa, is a rapidly growing city with around half a million people. It's well known for its beautiful beaches and great seafood.
Ben Tre-Cities of Vietnam
Ben Tre has long been famous for its coconut candy, a province in the Mekong Delta. It's also well known for its lovely countryside, which is a great place to take a boat ride on the many canals that crisscross the area.
Cao Bang 
A province in the northeast of Vietnam, Cao Bang is home to some of the most beautiful scenery in the country. It's well known for rolling hills, lush forests, and stunning waterfalls.
Bac Ha-Cities of Vietnam
It is a small town located in the highlands of Vietnam. The city is best recognized for its annual Sunday market, which draws people from all over the region to buy and sell various goods. Other attractions in the area include the Bac Ha Market and several Buddhist temples.
The cities of Vietnam offer a unique glimpse into the history and culture of the country. From the bustling town of Ho Chi Minh City to the ancient temples of Ha Noi and the beaches of Vung Tau, Vietnam's coastal towns offer endless attractions for tourists. 
Recommended Reads