Best Place to Travel to in January 2022: Every year, millions of people make New Year's resolutions to get in shape and travel more. If you're one of them, January is the perfect time to take your first trip of the year! There are tons of destinations across the world that have moderate climates in January, making it a great time for a winter escape. Here are 20 places worth considering when planning your trip.
The new year is just around the corner and many people are thinking about where they want to travel. If you're not sure what destinations to consider, then don't worry! We've put together a list of the best places in January that we think should be on your radar. Whether you're looking for an escape from winter or want to experience some fun festivities, we have something for everyone!
1. The Bahamas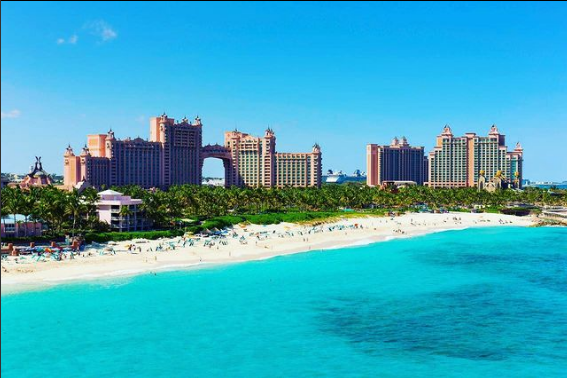 In January, when many people are looking for a warm winter vacation destination, they may want to plan a trip to the Bahamas. In recent years, the country has become more popular with tourists.
Many are opting to vacation in this tropical paradise, which is surrounded by clear blue waters and pristine coastlines. As a result, most of the Bahamas consist of uninhabited islands that provide peace for those who want to get away from it all during their holiday season.
2. Florida,USA-Best Place to Travel to in January 2022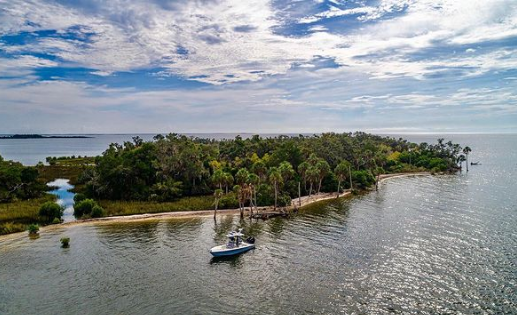 There are many places to visit in Florida, but one of the best is the Florida Keys. Here you will find warm water, sandy beaches, and tropical weather year-round. The Florida Keys are mostly made up of coral reefs, so the water is home to many different types of fish and marine life. You can also see manatees, dolphins, and sea turtles.
The Keys are a great place to go snorkeling or scuba diving, but you can also go fishing or kayaking. You will find many different types of watersports here in the Florida Keys, which is one reason why this place makes for an excellent travel destination in January.
3. California, USA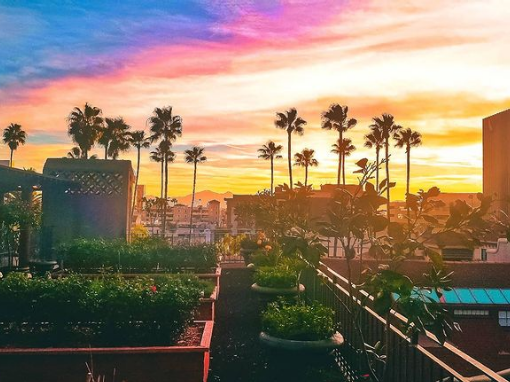 January is the best month to travel to any location in California. The weather is usually pretty nice, and there are so many things to do in the area. You could go skiing, hike one of the many trails, or even just relax and enjoy the sunshine.
There is never a dull moment when it comes to traveling in California, and you will never run out of things to do. Whether you're visiting Los Angeles or San Francisco, there is no limit to the number of activities that are available in January.
California recently legalized recreational marijuana use — making it a great place for smokers who want to travel somewhere where they can enjoy their favorite herb without any consequences.
4. Peru-Best Place to Travel to in January 2022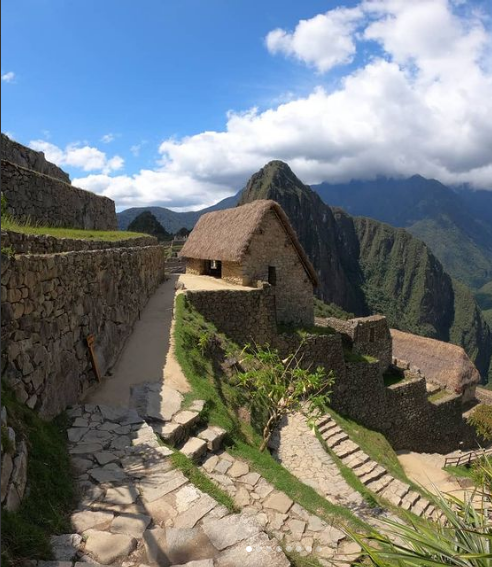 In January, you will find that Peru has a dry climate — making it an ideal time to visit this place if you want to escape from cold weather or heavy rainfall. Peru has a lot of interesting landmarks and cultures.
Traveling to Lima is considered quite popular as it is the capital of this country. A common tourist attraction spot in Lima is Miraflores Park. It's also a great spot for a jog or walk because it has a long path that loops around the park.
For those more adventurous individuals who want to experience Peru's different areas and culture, you can visit Machu Picchu which is one of the most iconic sites in the world.
5. Costa Rica
If you are looking for a destination to travel to in January, Costa Rica is your best bet. Costa Rica is an excellent place to explore the diverse fauna of wildlife. The country has extensive forests that are home to many different species of trees and plants.
You will also have the opportunity to go on boat rides along the coastal waters of Costa Rica. Not only will you be able to explore some unique ecosystems, but you can also enjoy hiking through some of the most untouched parts of the country.
6. The Maldives-Best Place to Travel to in January 2022
It is best to go to the Maldives in January. The temperatures are perfect and there are fewer people which means you'll get more attention from the staff. The water quality is also better during this time of year because it's not as polluted or cloudy due to seasonal changes.
Another reason why it is a great idea to travel to this destination in January is because of the many different resorts. You will find beachfront hotels and all-inclusive packages that offer plenty of activities such as scuba diving, snorkeling, fishing, swimming with dolphins, and more!
7. Puerto Rico
Puerto Rico is a very popular island for travelers to visit, but it can get pretty hot and humid in the summer. Jan – Feb would be a great time to go because of the temperatures that remain comfortable throughout this period. Puerto Rico is also a great place to enjoy some of the local cuisine, which is rich with Caribbean spices and flavors.
You can also check out the historic sites in Old San Juan — an excellent historic site that you won't want to miss out on seeing while traveling in Puerto Rico. The old city houses many different buildings and structures that are still standing today despite having been built back when Columbus was exploring this area.
8. The Dominican Republic-Best Place to Travel to in January 2022
Dominica is a beautiful country to visit in January. There are a lot of different places to go to while you're there — beaches, mountains, rainforests, etc — there are a lot of natural attractions that you can visit. There is the Emerald Pool, which has beautiful waterfalls and pools to swim in. You could also go see Trafalgar Falls or Middleham Falls where there are lots of trails for hiking as well.
You'll find all sorts of water sports such as surfing, snorkeling, kayaking, etc — and there are even larger activities available like mountain ziplining! The views are amazing and there's so much to see during your trip. There are also plenty of food options, no matter what type of cuisine you're looking for.
9. South Africa
South Africa is another great destination to visit in January. It's a country full of rich culture, exciting wildlife, and bustling celebration so you'll never be bored here.
Accommodations range from boutique hotels to mountain lodges. If you're looking for comfort and luxury, book at one of the 5-star hotels near the city center of Johannesburg. If you're looking for adventure, stay closer to Kruger National Park.
There are plenty of activities to choose from while you're visiting South Africa. From big game safaris in the Kruger National Park or watching sharks at Marine World, there's no shortage of fun things to do during your stay.
10. Hawaii-Best Place to Travel to in January 2022
Hawaii is one of the most beautiful places to visit in the cold winter month of January. To get the real Hawaiian experience, you should visit Waikiki Beach or Pearl Harbor.
For entertainment, there are plenty of things to do on Oahu including visiting the Diamond Head Crater, taking a tour of Honolulu, and riding an ATV down to Maunalua Bay. You can take scenic flights up into the mountains or even take a helicopter out over the crater at the top of the Haleakala volcano.
There are also other beautiful beaches to check out while you're in Hawaii such as Hanauma Bay, Lanikai Beach, and Kailua Beach. Be sure to take a dip into the warm waters of these gorgeous beaches.
11. Alaska
If you're more into the cold weather and winter activity, then Alaska is the place to be. The temperatures in January range from 15 to 20 degrees Fahrenheit, which might not seem cold at all, but just wait until you see what kind of winter activities the state has to offer: ice climbing, skiing and snowboarding, sledding, and even dogsleds!
Don't forget to try their famous doughnuts (invented in Alaska) while you're there.
12. Tromsø (Norway)-Best Place to Travel to in January 2022
Although this is a very cold place with temperatures as low as -20 degrees Celsius (-15 degrees Fahrenheit), it's also one of the best places to visit during January. Tromsø is a place that offers amazing scenery with lots of activities to do for people who love winter. So if this sounds like something you'd enjoy, visit Tromsø in January and get ready for an unforgettable experience.
The people who live in Tromsø are used to such cold weather, and they seem to enjoy it, which is a good thing for visitors of this city. There are also lots of things you can do here during the day such as skiing and hiking. If you're lucky, you might even see the Northern Lights!
13. New Zealand
The month of January might not be considered summer in this country, but it is still very warm and inviting for travelers to enjoy all that New Zealand has to offer. If beaches are your thing, then head here because there's plenty of them available along with beautiful waterfalls and mountains to hike.
There are also a lot of fun things to do in New Zealand during January such as surfing and trying out the local cuisine. And if that's not enough, then you can always visit Hobbiton from The Lord Of The Rings trilogy because it is open for business throughout this month.
14. Iceland-Best Place to Travel to in January 2022
When traveling to Iceland during this time of the year, there's also a slight chance of seeing the Northern Lights in January as well! In addition to this amazing phenomenon, you will be able to enjoy all that Icelandic culture has to offer such as its rich history, delicious food and drinks, and breathtaking views over the mountains and glaciers.
15. Cambodia
Cambodia is a great place to visit during this time of the year because it's not too cold or too hot, so you get perfect weather while basking in all that this country has to offer! You will be able to see ancient temples everywhere, taste delicious food from street stalls, explore secluded temples, and even take part in some sort of adventure such as sky-diving or bungee jumping.
16. Morocco
The Moroccans take the winter months as a period of relaxation and celebration. The people use this time to spend time with their families and friends. They also enjoy the mountainous landscapes during colder months. Many festivals take place in mountain villages and towns and these celebrations include camel races, horse races, and much more.
17. Zambia
If you're looking to escape the cold weather, then maybe consider traveling somewhere where it's hot all year-round! You can choose to visit one of Africa's hottest countries in January because not only will you experience warm weather but also explore an amazing country filled with incredible scenery and culture that is sure to leave you in awe. Zambia is a popular destination for tourists, so be sure to book your trip early enough before the spots are all filled up!
18. Vietnam-Best Place to Travel to in January 2022
One of the best countries in Southeast Asia for travelers has got to be Vietnam because not only does it have amazing food but also beautiful scenery that will make anyone want to visit. For January, it's probably best to stick around the coastal areas where you'll be able to experience really warm weather while still enjoying the cool breeze coming off of the water!
19. Australia
Australia is one country that has both cold and hot months so depending on when you go will depend on whether or not you experience the hot or cold weather. However, for January you're probably going to want to visit either at the beginning of the month while it's still summertime there or later on in the end when winter is starting to leave and spring is coming into its own!
20. Galapagos Islands
January is one of the best months to travel to the Galapagos Islands because more often than not you have a lot of sunshine while still having the water being warm enough to swim in. Plus, you also get to see the wildlife that only comes out during this time of year!
Conclusion
January is a great time for a winter escape and we've got you covered with this list of 20 destinations worth considering when planning your trip. We hope that our suggestions will help get you excited to go on holiday in the coming months!
Recommended Reads
Wanderu