Best Place to Travel to in March 2022: This article will provide you with the best places for you to go in March so that you can plan ahead! Whether you're looking for a relaxing getaway or an adventure-filled trip, this post has got something for everyone.)
March is the month where many people are starting to get excited about spring, but what else does March have in store for us? If you're looking for a vacation destination this year, then we recommend that you check out our list of top 20 places. From popular cities like Paris and New York City to exotic locations such as Bora Bora and Santorini, there's something on our list for everyone!
1. Paris, France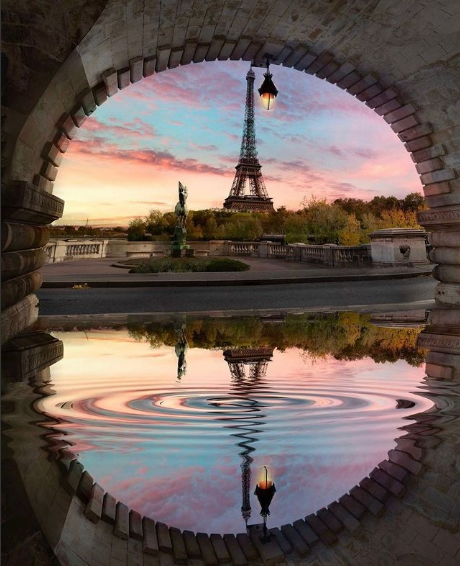 The best place to go in March is definitely the city of lights if you're looking for a romantic getaway. From stunning sights like Notre Dame Cathedral and Eiffel Tower to delicious dishes likes Rillettes de Canard (potted duck), there's no doubt that this trip will be one for the books.
The weather should be nice and there won't be too many tourists around (compared to other months) so you'll be able to enjoy a more authentic experience.
2. New York City, United States-Best Place to Travel to in March 2022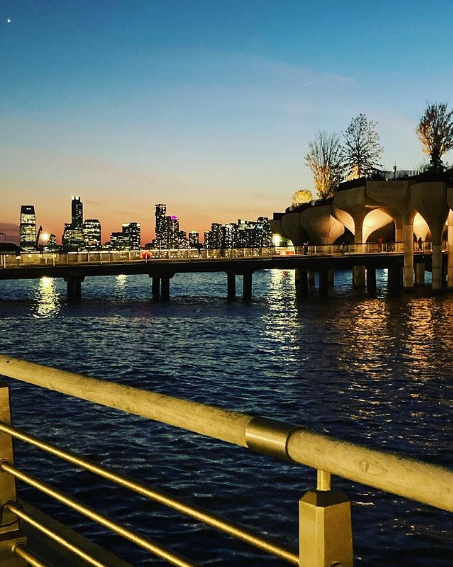 An urban adventure awaits if you make your way to NYC during March! You'll be able to visit iconic landmarks such as Central Park and the Statue of Liberty without the crowd, while also enjoying some amazing food with things like lobster rolls or dim sum.
Don't forget to check out the Brooklyn Bridge and Empire State Building while you're there. The weather will be chilly so it's highly recommended that you pack some warmer clothes if possible.
3. London, England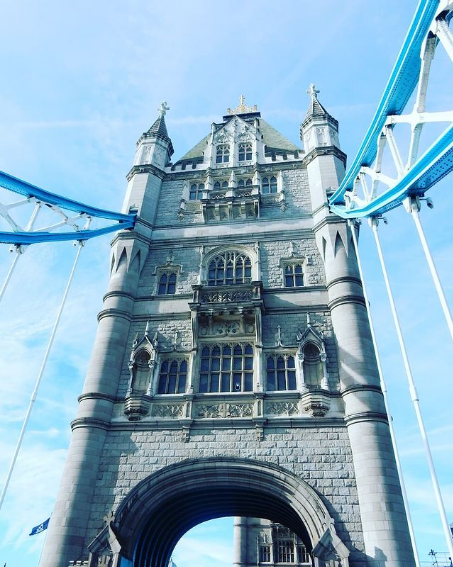 London is one of the best places to travel to during March because it has a lot of culture and interesting sites that you can visit. There is also a lot of good food and the weather during March in London will be perfect for sightseeing while it's not too cold or hot which means you can spend longer outside.
The capital of England has a lot to offer as far as sightseeing goes. You could start at Buckingham Palace and make your way down the historic route to visit Westminster Abbey and Big Ben. Once you've seen those sites, visiting St Paul's Cathedral or taking in an art exhibition at the National Gallery are both fantastic choices.
4. Sydney, Australia-Best Place to Travel to in March 2022
One of the best times for traveling to Sydney is in March since it is less crowded. Sydney has got amazing beaches, great food, and entertainment options. Getting to know the Quakers of New South Wales is a must-do when you are in Sydney. There are also excellent tours that you can take to learn more about the city's history.
When in Sydney, don't forget to visit the Sydney Opera House. It is one of the best opera houses in Australia and worth seeing when you are visiting this city.
5. Cinque Terre, Italy
Cinque Terre, Italy is an amazing destination, if not one of the most amazing destinations in Italy. The main attractions are the hiking trails with the most popular being the hike that leads to Corniglia. You can also explore villages like Vernazza and Monterosso that are nestled close together on the hillsides. These villages offer amazing views of picturesque vineyards and olive trees below.
Early Spring is the best time to visit Cinque Terre, as the weather is optimal for hiking and enjoying outdoor activities. The temperatures are milder than in other parts of Italy making this an ideal time to travel. The weather is also conducive to exploring the villages and enjoying day trips like visiting Portofino, as well as other towns along the coast.
6. Jerusalem, Israel-Best Place to Travel to in March 2022
If you're into religious tourism, Jerusalem would be the perfect place to visit. The weather is nice and not too hot. It can get pretty cold in Jerusalem during winter and even though it's technically spring (March), there may still be some snow on the ground.
There's so much history there that it's hard not to be amazed by it all. Landmarks like the Western Wall and Church of the Holy Sepulcher are spectacular sites, but they're just a couple of many! You can also go see modern attractions like Yad Vashem or visit the Dead Sea. If you want to get out of town for a little while, Tel Aviv is only about an hour away and is such a cool city with plenty to do.
7. Tokyo, Japan
One of the benefits of traveling to Tokyo during March is that there are some seasonal festivals such as the cherry blossom festival. The majority of the cherry blossoms in Tokyo bloom between March and April, making it a perfect time to take a walk and enjoy the beauty of nature.
The best thing about traveling during this time is that you get to explore Tokyo before the summer season where it can be really hot and humid.
8. The Netherlands-Best Place to Travel to in March 2022
During March, visitors can experience tulips and other blooming flowers that bring the Netherlands into spring. The tulip is popular in this country, so it's no surprise that many festivals are held to celebrate these flowers.
The Keukenhof is one of the most well-known destinations for visitors to see over seven million different types of tulips in fields that stretch for miles. Held in Lisse, the tulip fields are only open during March, and visitors can enjoy over seven million blooming flowers that were planted by hand each year.
9. Germany
Germany is another good place to travel to during March. The country holds various festivals, including the Berliner Festspiele where people can experience everything from opera and ballet performances to concerts by world-renowned musicians.
Visitors to Frankfurt during March will find the famous arts festival known as "Frühlingsfest" with acts like street theater, concerts by various artists, funfairs for children of all ages, and delicious food.
10. Niagara Falls, Canada-Best Place to Travel to in March 2022
If you're looking for a great time to visit Niagara Falls, consider coming in March. Spring has sprung and with it comes milder temperatures and the beauty of cherry trees. That's not all, though — there are tons of festivals and activities for you to participate in!
From the Toronto Hot Chocolate Festival to the Blues Festival and everything in between, you can enjoy all that Niagara Falls has to offer this beautiful March month.
11. New Orleans, Louisiana
Not all places need to be in a faraway location and New Orleans is the perfect example of that! With jazz music filling up your days and crawfish making their way into your nights, you'll never want to leave this great city.
March might even bring about some Mardi Gras festivities, which is a great time for you to visit as it's an experience that you'll never forget.
12. Portland, Oregon-Best Place to Travel to in March 2022
Portland might be far but the journey there will make your trip all the more memorable! With tons of parks and delicious food options lining up almost every street corner, March should be a great time for you to visit.
The Portland International Beerfest is also in March so you'll be able to enjoy all of the local brews with your meals. There are never too many excuses for you to visit this great city!
13. Buenos Aires, Argentina
March is an incredible time to visit Buenos Aires as it's their summertime. The temperatures are perfect and the sunsets are surreal. This month will be a great opportunity for you to get out there and explore everything that this beautiful city has to offer — from amazing architecture and delectable food options to historic sites and lovely parks.
14. Milan, Italy
Who wouldn't want to visit the fashion capital of the world in March? Ample shopping options line up every street corner along with amazing restaurants perfect for your palate. During this time there are also some great festivals including the Milan Fashion Week and the Carnevale di Milano, an incredible celebration that you'll never want to miss.
March is also a great time for travelers to visit Italy as the weather is nice and mild. There's no need to worry about snow or rain!
15. Miami, Florida-Best Place to Travel to in March 2022
Miami in March might be one of the best times for you to visit with pleasant temperatures along with some great events lined up throughout this month that are perfect for your schedule.
The International Ballet Festival offers something for you to enjoy with the family while the Miami Fashion Week provides an opportunity for some shopping — you'll be able to enjoy the latest trends that are perfect for your wardrobe. There are tons of fun activities lined up throughout this month, too, including parties and various other events!
16. Aspen, Colorado
Aspen is the perfect place to visit in March as you'll be able to experience some great skiing along with beautiful weather. The snow will make for a picturesque scene while you enjoy the many activities that this mountain town has to offer.
You can also take part in all of the traditional festivities during Aspen's Easter celebrations and enjoy the many festivities that this beautiful place has to offer.
17. Honolulu, Hawaii
Who doesn't want to visit paradise in March? The weather will be perfect for your trip while all of the locals are out and about ready for a fun time. There is no shortage of things to do here, either.
You'll be able to enjoy the many festivals and parties that take place throughout this month, including the Hawaiian International Billfish Tournament — you can bet it will be a good time! There are also tons of beaches for you to visit so if relaxation is your jam then Honolulu in March is definitely where you want to go.
18. Puerto Rico-Best Place to Travel to in March 2022
Puerto Rico in March is not only a great time to visit due to the weather but also for all of the events that take place throughout this month. There are tons of festivals taking part, including San Sebastian where you'll be able to enjoy some delicious food and music with your family or friends.
The Puerto Rico Jazz Festival is also held in March so if you love music then this is definitely an event that you'll want to check out. There are tons of great activities lined up for the entire month, making it a perfect time frame for your trip.
19. Dubrovnik, Croatia
Dubrovnik is a beautiful city that has been declared a UNESCO World Heritage Site. It is Croatia's best-preserved medieval town and one of the most popular travel destinations in the Balkans. Dubrovnik also includes two fortresses, an imposing cathedral, many museums, and a seaport that offers outdoor cafés and restaurants. The old town is well worth visiting and it is famous for its arts and crafts shops and café culture.
In early Spring, Dubrovnik is quiet and calm, making it an ideal vacation spot for those who want to avoid the big crowds. The temperatures are still quite cold but the days begin to get longer and warmer, so tourists will want to plan their trip accordingly if they would like to spend time on one of Dubrovnik's many beaches.
20. Gyeongju, South Korea
Gyeongju was once the capital of the Silla dynasty that ruled over the entire Korean peninsula in ancient times. Today, it is a beautiful city located in southeastern South Korea that offers world-class Buddhist temples and palaces as well as historic sites dating back to prehistoric times.
The city has several museums dedicated to archaeology and Gyeongju's rich history but visitors can also enjoy scenic walks along with one of the many trails that wind their way through lush green forests.
The weather in Gyeongju is pleasant all year round, but visitors will find that March offers some of the best travel conditions imaginable with mild temperatures and plenty of sunshine. The cherry blossoms are also quite lovely at this time since they offer a breathtaking display of pink hues against the backdrop of historical structures.
Conclusion
Whether you're looking for a relaxing getaway or an adventure-filled trip, this post has got something for everyone. We hope that these destinations give you some ideas of where to go in March so that your next vacation is the best one yet!
With all of the options available to us on this list, it should be easy enough to find somewhere close by or far away depending on what type of experience you are looking for!
Recommended Reads
OneTravel