Learn more about North Carolina as The Travel Virgin unveils the"Top 10 Tourist Attractions in North Carolina."North Carolina is a top destination as it has many shorelines along the Atlantic Ocean; therefore, tourists can do different water activities of their choice. The state's rich history means that you can find many historic sites which were once revolutionary and civil war sites. There are also wonderful vineyards for adults to enjoy and theme parks meant for both young and old guests. Visiting during the summer or the spring is a plus since you can attend one of the many music festivals.
1. The Biltmore Estate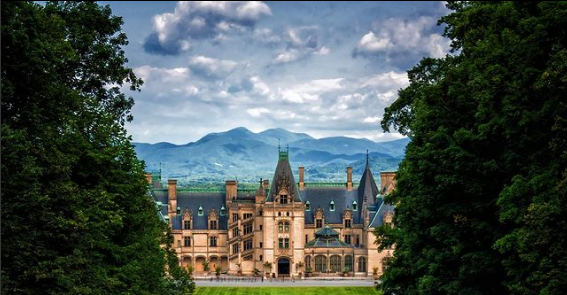 The Biltmore Estate is among the most visited Asheville attractions. The grand estate is the biggest privately owned house in the US. It's owned by the rich Vanderbilt family and is open for visitors to explore the mansion.
Biltmore Estate is an old mansion built between 1889 and 1895. It is among other historical places listed in the National Register of Historic Places of the US. Take a house tour to see ancient décor from the era, which showcases the family's wealth.
The most appropriate time to visit the mansion is during the spring when the flowers bloom or a holiday season for decorations.
2. Great Smoky National Park-Tourist Attractions In North Carolina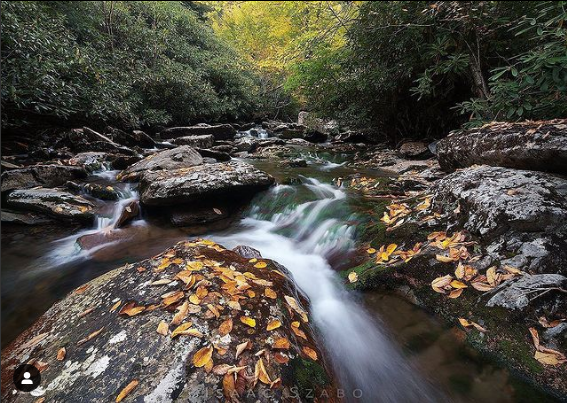 The Great Smoky Mountains National Park stands among the top attractions in North Carolina and is a must-visit destination when planning your travel. With more than 12 million tourists annually, it's among the most popular tourist attraction site in the US. It's located on the outskirts of several major cities, making it easy to access. Visit the park for outdoor recreation, sightseeing, and more.
Hiking is the most frequent activity in the park. Other activities include biking, horseback riding, fishing, and camping. Great Smoky Mountains National Park is classified as a UNESCO World Heritage Site.
The most appropriate time to visit is during the summer months, but of course, it is open all year round.
3. Mount Mitchell State Park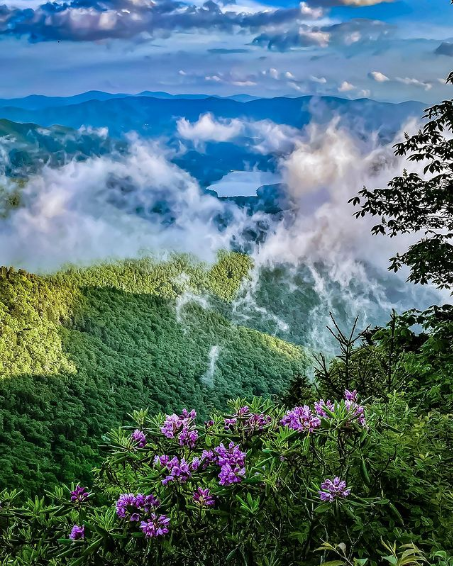 Mount Mitchell's 6,684-foot peak overlook platform is the highest point in the Eastern part and affords some of the largest mountain sights in North Carolina. On clear days, you can view as far as 85 miles. Its unique elevation is responsible for its cold temperatures.
The mountain's nature is home to flora and fauna, more closely resembling New Canada and England than the surrounding Southeast.
Hiking is the best way to spend time in Mount Mitchell's rich ecological diversity.
The area has less temperature but if you are up to hotter months is June, July, and August.
4. Fort Fisher State Recreation Area-Tourist Attractions In North Carolina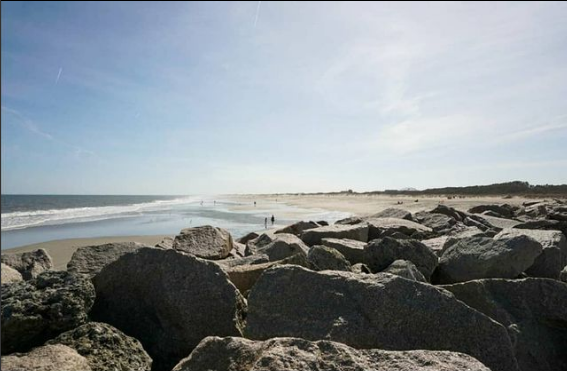 Fort Fisher attracts beach goers, bird watchers, history and environmental lovers. Five miles to the south of Carolina Beach, it is found in the Wilmington area. The fort was established in 1861 purposely to guard the Confederacy and trained military persons during World War 2.
The grounds are more secured as visitors walk through the marsh-lined boardwalks. Each season brings wonderful natural sites, like migrating warblers, nesting loggerhead sea turtles, peregrine falcons, and hawks. Five miles of less developed shoreline make for a good sight for a relaxing day at the beach.
5.Raven Rocks State Park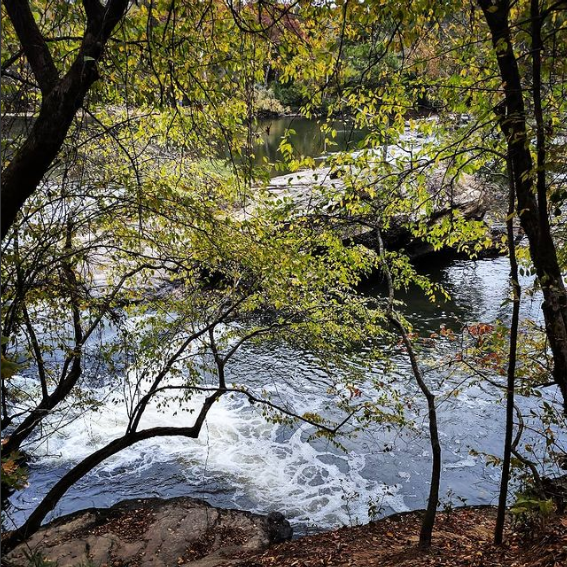 Located at the central and coastal region intersection, Raven Rock State Park has a wonderful varied topography and ecosystem. A 2.5-mile loop trail takes you to Raven Rock. Naturally carved, the 150-foot cliff was once used by river pilots as a navigation landmark.
Arriving at the peak will require you to climb 135 stairs, but the journey is worth it when you arrive at the peak to have a view of the Cape Fear River. During the early springs, Raven Rock is a nice spot to see wildflowers in nature.
6. Chimney Rock State Park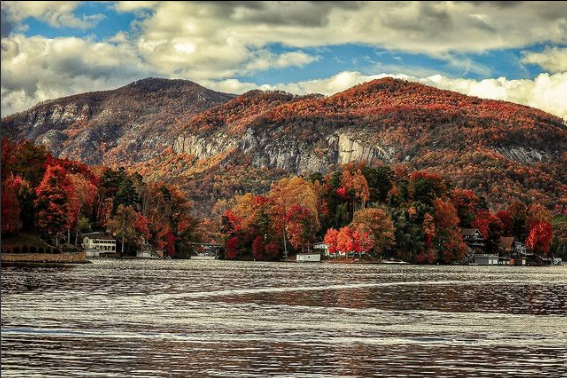 Chimney Rock State Park is located around Asheville town; it has miles of hiking trails and the sight taking 400-foot Hickory Nut Falls. The most popular attraction on this site is Chimney Rock, which has a spectacular appearance.
No matter the season, Chimney Rock State Park will still be open 1.5 hours after the closure of the ticket.
7. Hammocks Beach State Park-Tourist Attractions In North Carolina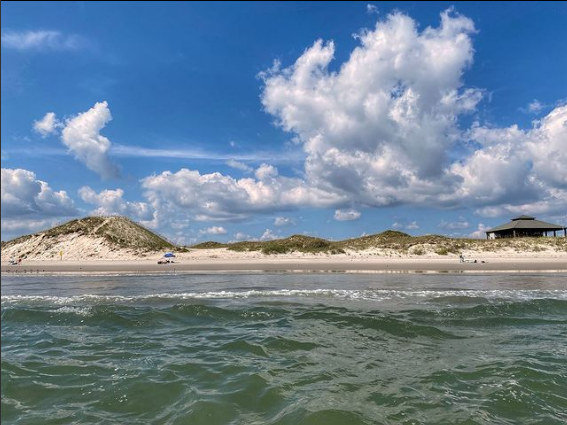 Hammocks Beach State Park is found in Swansboro. This place is your best destination to visit for those who enjoy natural shores. With 33 acres of the park found on the mainland, Bear Island's premier feature, accessible by kayaks, boat, ferry, or canoe.
The island is 3.5 miles long and less than a mile wide, with more than 3 miles of beach. The island is a strategic place to hunt shells. The beach is also a top destination for nesting loggerhead sea turtles.
Consider visiting from April to October when the weather is favorable.
8. Wilmington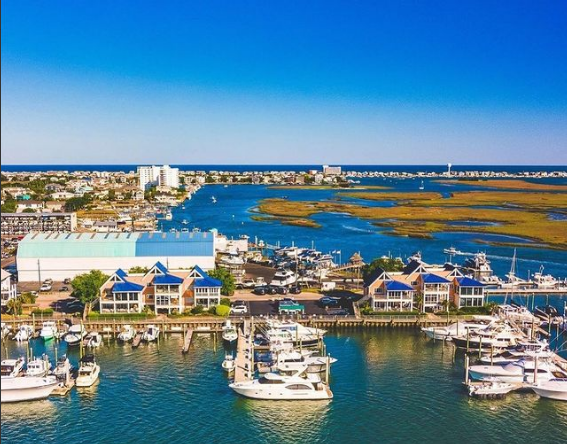 The Wilmington area is home to North Carolina's most visited beaches — Kure, Carolina, and Wrightsville Beaches. This rich historic port city is also friendly for family destinations. The "Travel Channel" named its NC Aquarium at Fort Fisher as one among the top in the United States.
Visitors can also enjoy trekking through Wilmington's Riverwalk, which stretches alongside the Cape Fear River. The best seasons to explore Wilmington are from March to May and September to November, when summertime high temperatures have dropped.
9. Cape Lookout National Seashore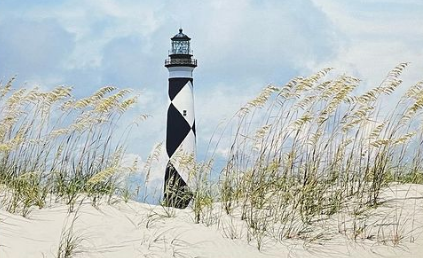 Cape Lookout National Seashore might have remote barrier islands, but it also has many options for you once you arrive. You can swim, kayak, fish, camp, or busk in the sun. On this part of the coast and in its surrounding waters, you can find many birds, sea turtles, and a herd of horses.
Good seasons are arguable during the fall and spring months when the climate of the area is moderate.
10. Blue Ridge Parkways-Tourist Attractions In North Carolina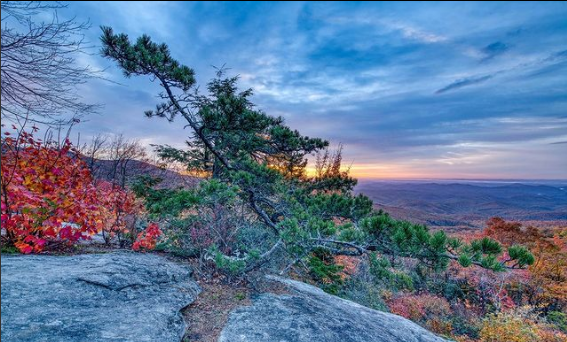 Blue Ridge Parkway is usually known as "America's favorite drive," and that's for a good reason.
Stanley Abbott, a renowned landscape architect, was the designer who came with an idea of a drive that would create an engaging journey more than the destination.
Extending 469 miles from North Carolina's Great Smoky Mountains National Park to Virginia's Shenandoah National Park, it's among the most beautiful places in the country. Many visitor centers, museums, and more are seen along the road, providing a wide range of choices for mileposts to stop at and several wonderful sceneries. Spring to fall is the best time to visit; therefore, winter is unfavorable to visit.
Conclusion
North Carolina's rich culture, history, and heritage have diverse destinations to explore. Many of them are located just a small distance from the others, which are breathtaking.
Regardless of how long you stay, hopefully, this list has helped you in narrowing down your best destinations in North Carolina!
Happy travels.
Recommended Reads
Travel Resources
Accommodations