Do you want to find an Airbnb with a pool? We make it super simple with our instructions in this article. If you are like many, you have not quite figured out how to use the Airbnb app fully. We have 2 options to find an Airbnb with a pool, one is a special link and the other is a step by step guide using the Airbnb home page portal.
Click Here For Travel Discounts and Promo Codes 2021
"This post may contain affiliate links. If you use these links to buy something we may earn a commission. Thanks."
Option 1- How to Find an Airbnb With a Pool Using a Special Link
We have created a special preset link that has been filtered for Airbnb's with pool.
Steps
Click the special preset link below, it will take you to a page that is set for Negril, Jamaica.
SPECIAL LINK HERE-CLICK TO FIND AIRBNB'S WITH POOLS IN YOUR DESIRED TRAVEL DESTINATION
Change the location in the preset link to your desired location, then click the red search button. Please see pic below.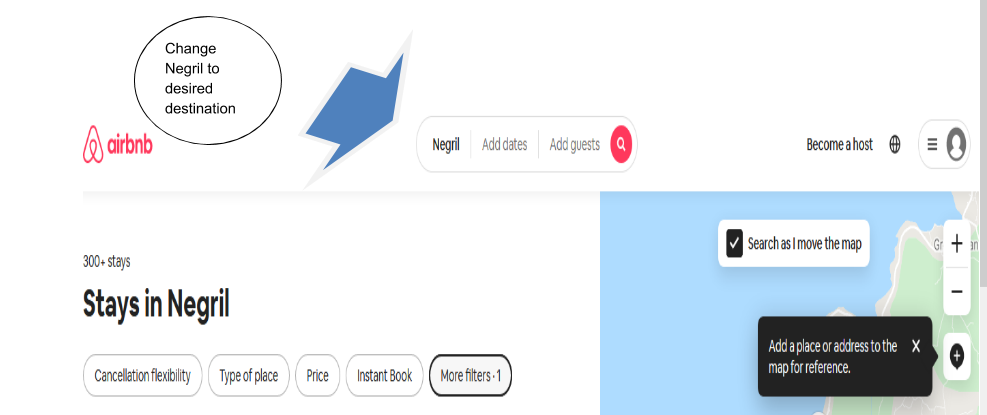 Click Here For The Best Alternatives to Airbnb
Option 2- How to Find Airbnb with a Pool From Home Page
Steps
Go on the Airbnb Home Page and put in your desired location in the relevant area as per the arrow in the picture below, then press the red search button. This will direct you to a page with a list of Airbnb's in your travel destination.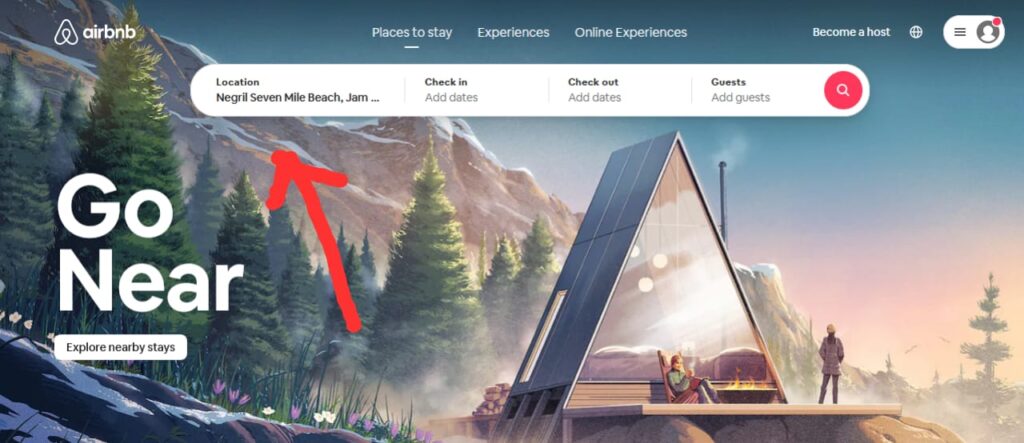 Click on the filter button. Please see the picture below. When you click the filter button, a page will pop up, with the various filter options for your search.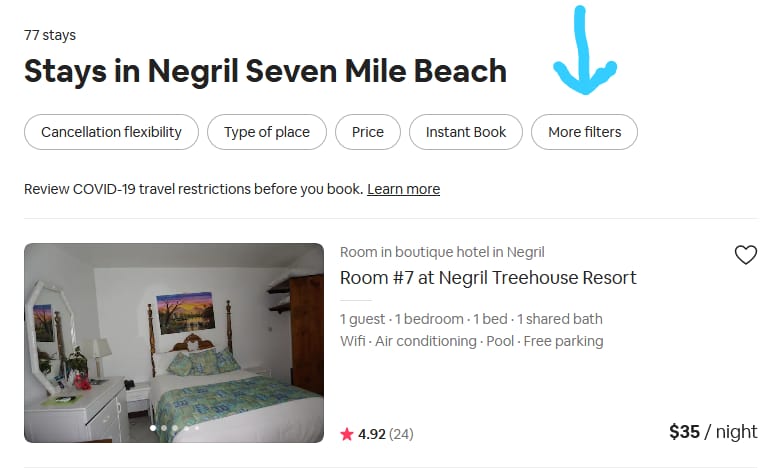 Scroll down on the filter pop-up page until you see the word "pool" and then click it. If you want any other amenities listed on the filter page you can click them also. After clicking pool, you should go to the bottom of the pop-up page and click the number to see all listings with pools.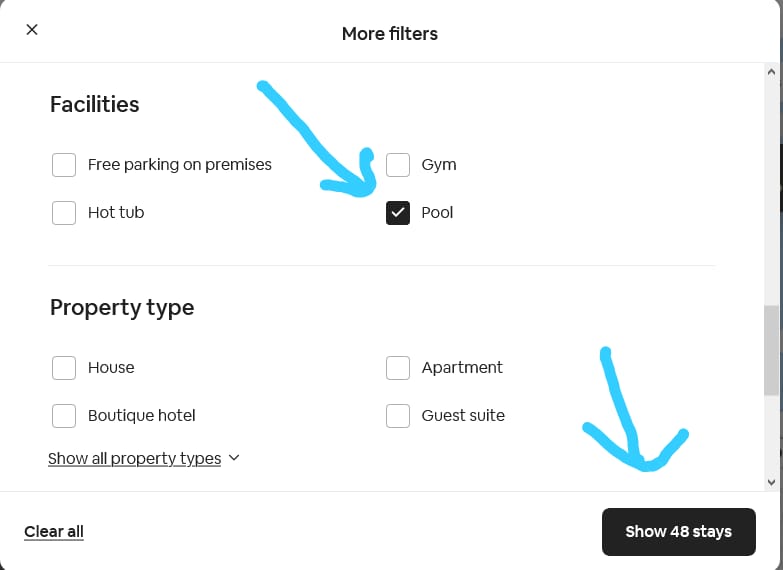 Scroll through Airbnb listings with a pool and pick your desired rental. As seen in the pic below, you will see the filter button, now having "+1" which means that the search has one filter for "pool", if you add more filters such as "gym, oceanfront, super host, kitchen, etc", the filter number will increase.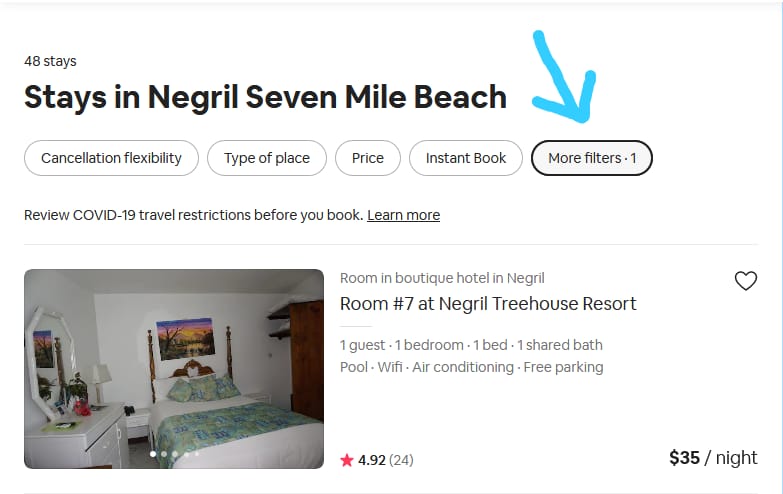 Conclusion
It is very important that after filtering and finding Airbnb's with pools, that you read the listings properly. This is to ensure that it offers what you desire. Additionally, Some pools offered may be private and some may be shared.
Suggested Reads