Hiking in Red River Gorge is a memorable and breathtaking experience filled with natural wonders. Located in the beautiful east-central Kentucky, United States, it is filled with creeks, waterfalls, cliffs, and trails. There are more than 100 miles of hiking trails in this area for you to explore on your next visit! Whether you're looking for an easy hike or something that will challenge your physical limits, there is a trail here that will be perfect for you.
"This post may contain affiliate links. If you use these links to buy something we may earn a commission. Thanks."
Check out our list of 10 best hiking trails in Red River Gorge below and be sure to share with friends interested in getting outdoors!
The Chimney Tops Trail
Chimney Top Trail is a moderate trail that leads to the top of Chimney Top Mountain, which has beautiful views and rock formations. The total length of the hike is 0.7 miles.
The trail is not strenuous, but it does require physical fitness. There are many switchbacks on the way up to make the hike easier; however, there may be some rocky areas where you need to watch your step.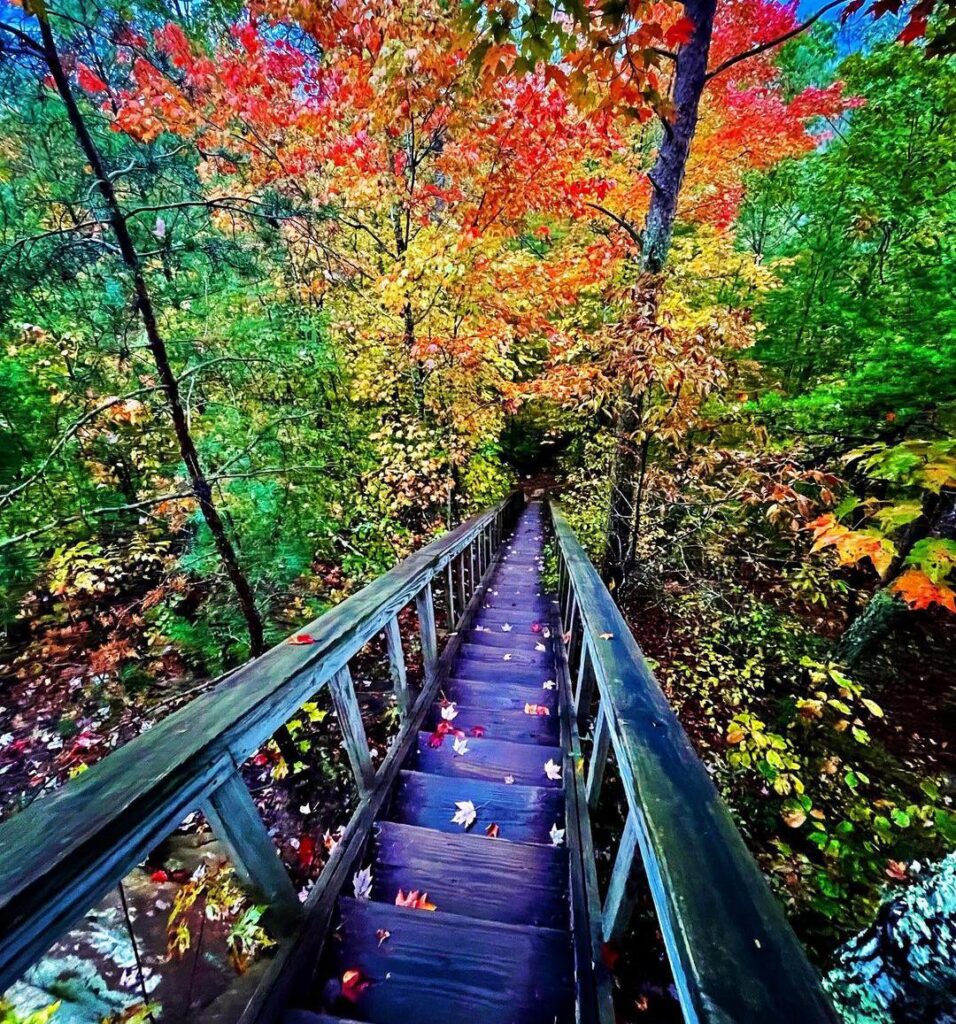 The Silvermine Arch trail is located in the Red River Gorge Geological Area. It is an easy hike, only 2.8 miles in length, but it does have steep hills that you will need to climb as well as a few stairs that are cut into the cliffside. This trail goes past two arches and makes for a great adventure if you're looking for something different!
Another easy walk in Red River Gorge is the Hidden Arch. It's somewhat simpler to find than its name implies. The trail is about 2.3 miles long and can be completed in less than two hours.
The 15 Best Women's Hiking Shoes and Boots 2021
Rock Bridge Loop & Turtle Back Arch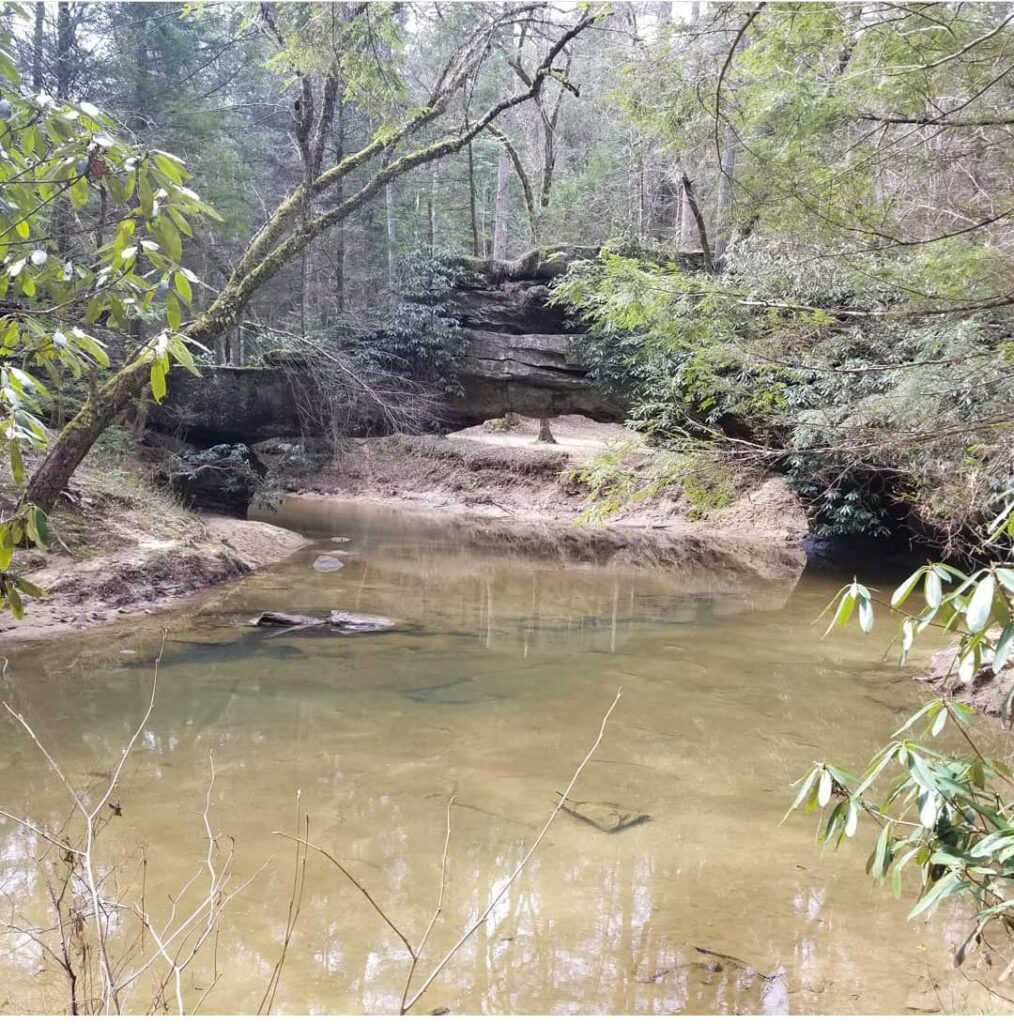 This is one of the Red River Gorge's more moderate hikes. It loops about 1.5 miles and is paved in certain parts, making it a lovely day venture with stunning views. Because the route is inside Clifty Wilderness, it tends to be less crowded than some of the other more popular trails in Natural Bridge State Resort Park. Although the path is primarily flat, there are some stairs to climb.
If you want a longer trip, the Turtle Back Arch is a must-do. This will entail trekking along an unknown route, but there are no difficulties involved. It does have some moderate scrambles though, so a decent handheld GPS and adequate boots are required.
Sky Bridge Trail-Hiking in Red River Gorge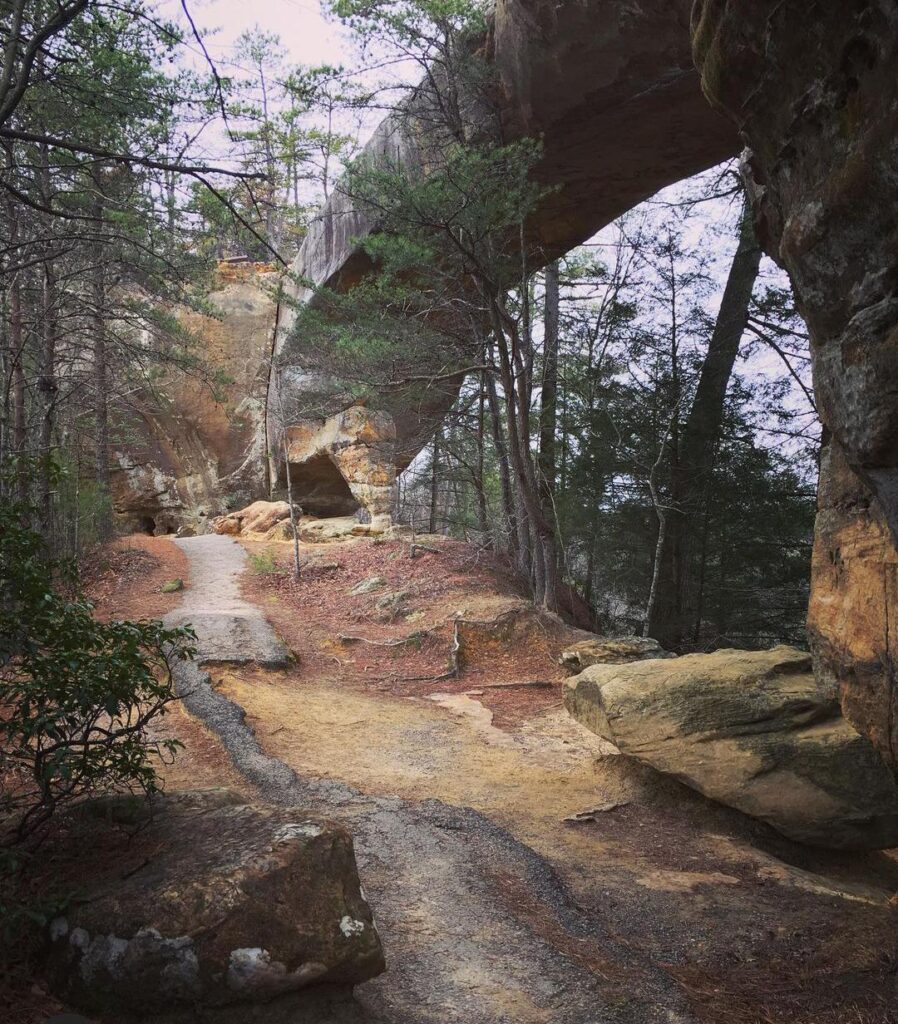 The Sky Bridge Trail is one of Red River Gorge's finest, which follows the ridgeline above and below the Sky Bridge before returning to the parking lot via a flight of 75 steps.
This route includes some breathtaking vistas, including the Red River Gorge and the natural sandstone arch—known as Sky Bridge—which is visible from its endpoint. Although the bridge itself is wide enough for pedestrians to walk through, there is no barrier keeping people from tumbling off.
Natural Bridge Trail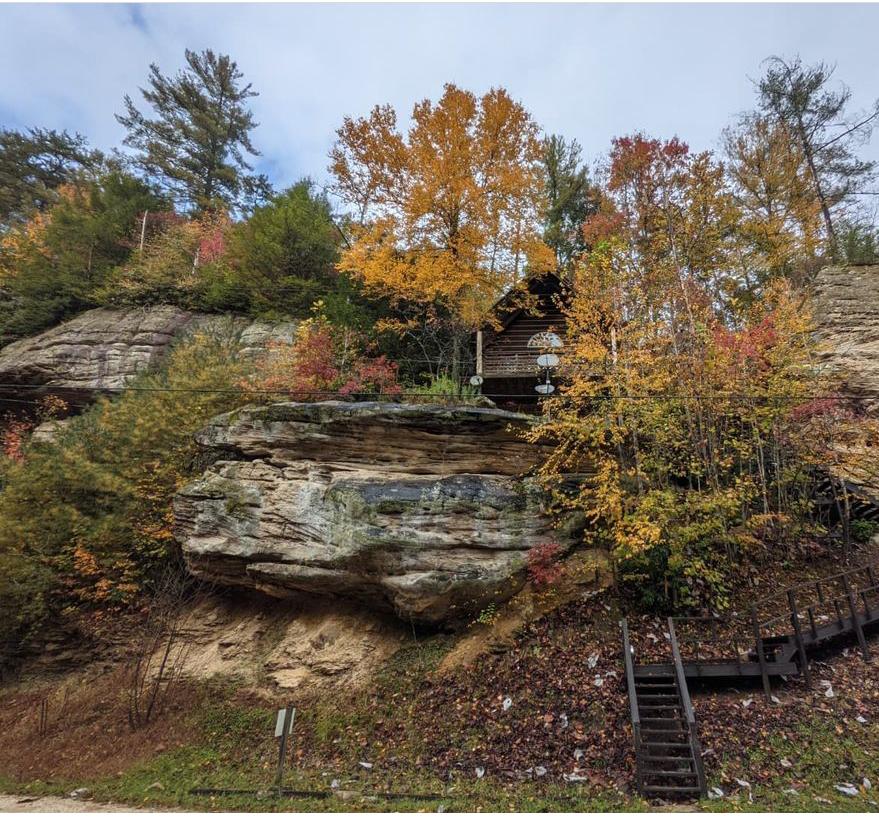 Technically, Natural Bridge is not part of the Red River Gorge Geological Area, but rather Natural Bridge State Resort Park. However, it is certainly the most well-known location in the region, and many people believe that it is a part of the Red River Gorge Geological Area.
The Natural Bridge Trail is highly recommended for anyone looking for a leisurely, three-mile hike with some beautiful scenery. The trail is fairly easy, making it great for people of all ages and abilities.
Whittleton Arch-Hiking in Red River Gorge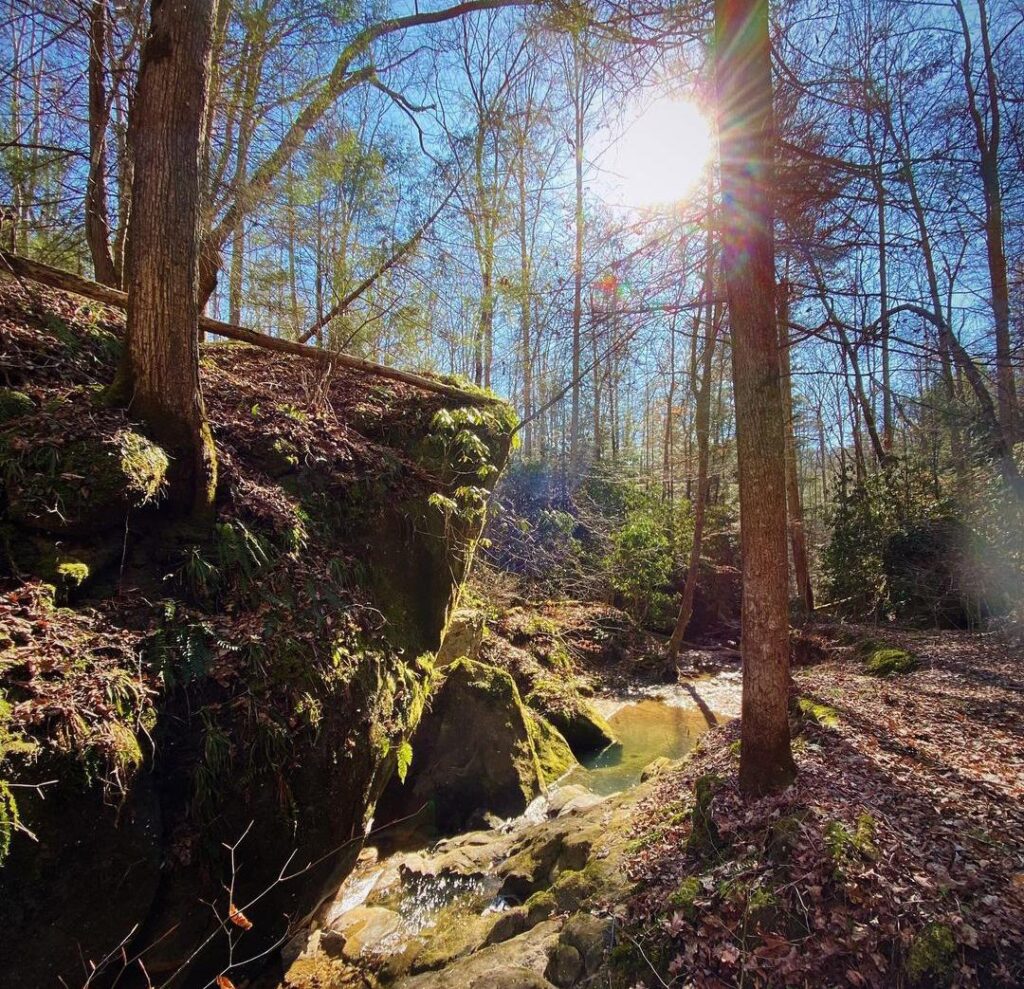 This is an easy 2.5-mile hike that can have some wet spots as it follows and crosses a stream several times. It is located in the northern part of the Red River Gorge and is recorded as the largest arch by mass in the Red River Gorge Geological Area.
Indian Staircase and Indian Arch Loop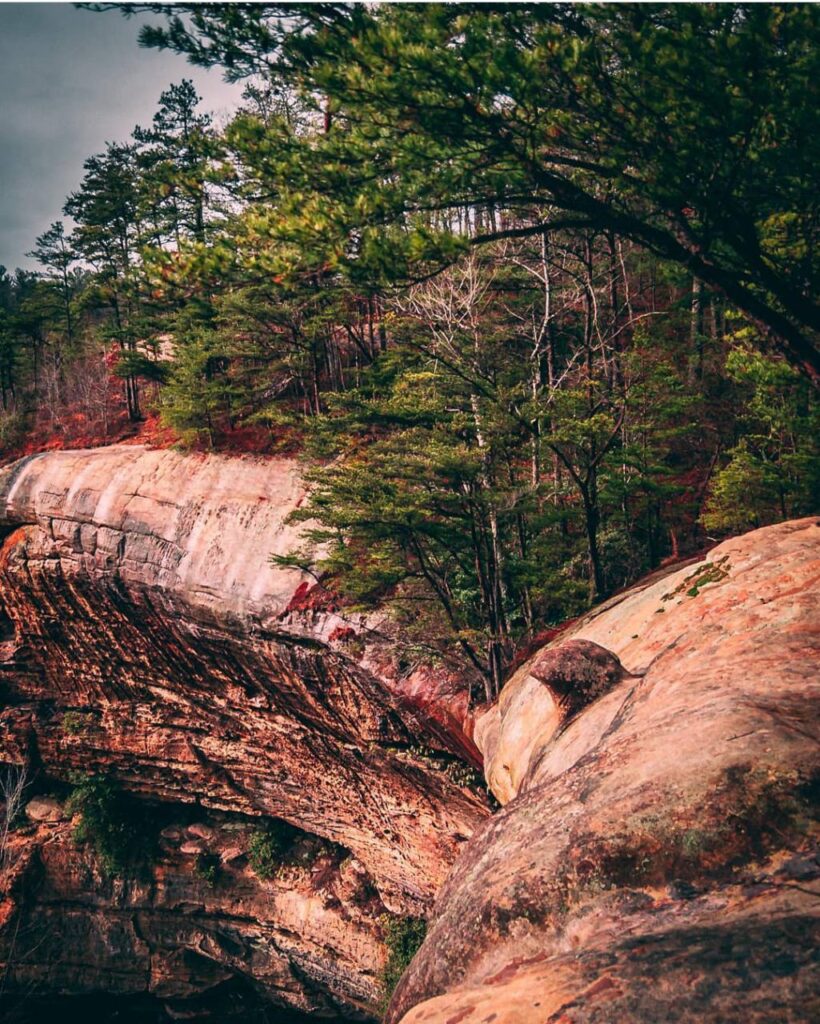 The Indian Staircase Trail is a moderate 3.5-mile loop trail in Frenchburg, Kentucky that has beautiful wildflowers and is moderately difficult to navigate. The route is primarily utilized for hiking and nature excursions year-round, although it may be quite dangerous and even deadly if done alone. No one should attempt this walk alone, and proper caution should be taken while climbing.
This route will take you along well-traveled paths, which will leave "official" trails. It's critical for hikers to bring a topographical map, compass, and know how to use them if something goes wrong.
Copperas Falls-Hiking in Red River Gorge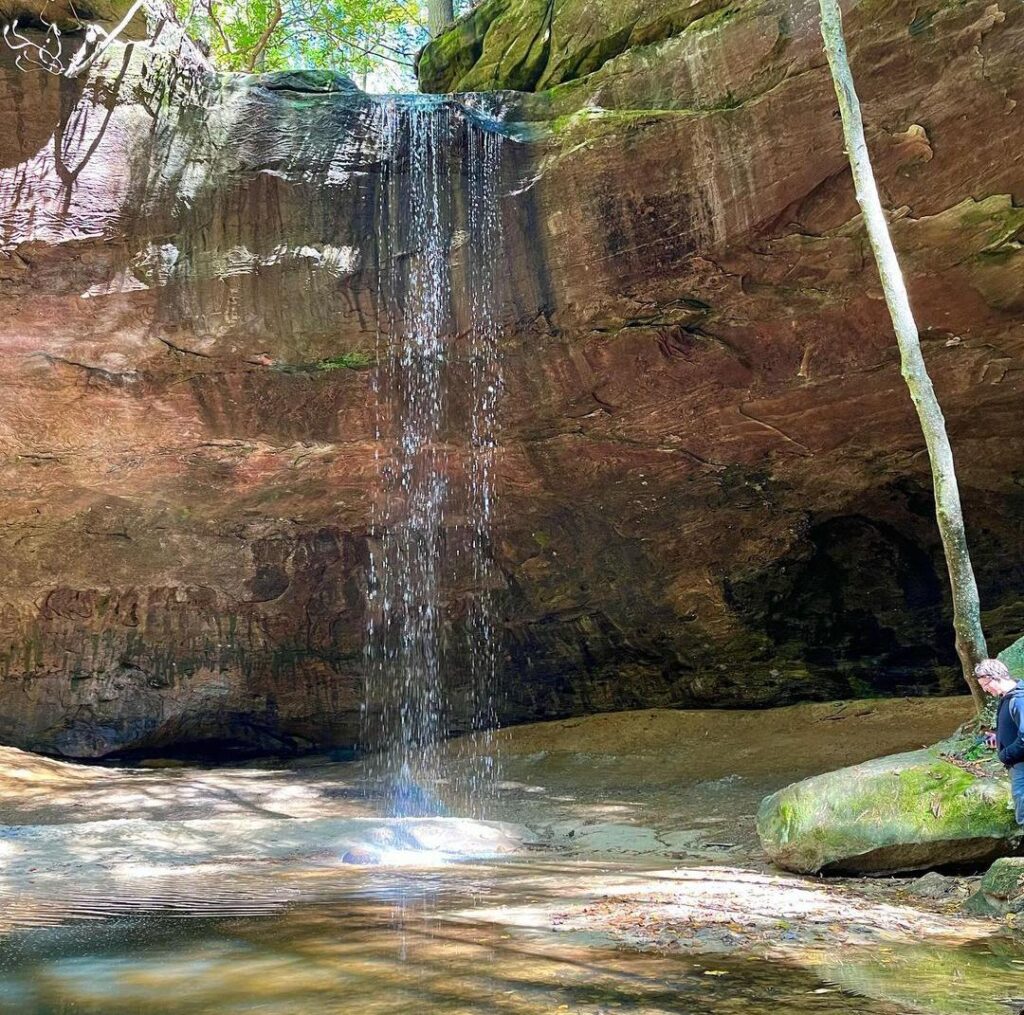 Copperas Falls is a waterfall near Pine Ridge that has a 3-mile roundtrip walk with an elevation gain of 500 ft and takes around 2-3 hours to complete.
This is a standout Red River Gorge walk since it offers something different and unique in comparison to the other walks available. As you enter the woods, the diversity of flora and fauna, as well as the stunning natural environment, seems eerily similar to a stroll through the jungle.
Some parts of the trek are steep and rocky, so those who suffer from acrophobia should be made aware of this. The falls are after your trip and well worth the wait.
Gray's Arch-Hiking in Red River Gorge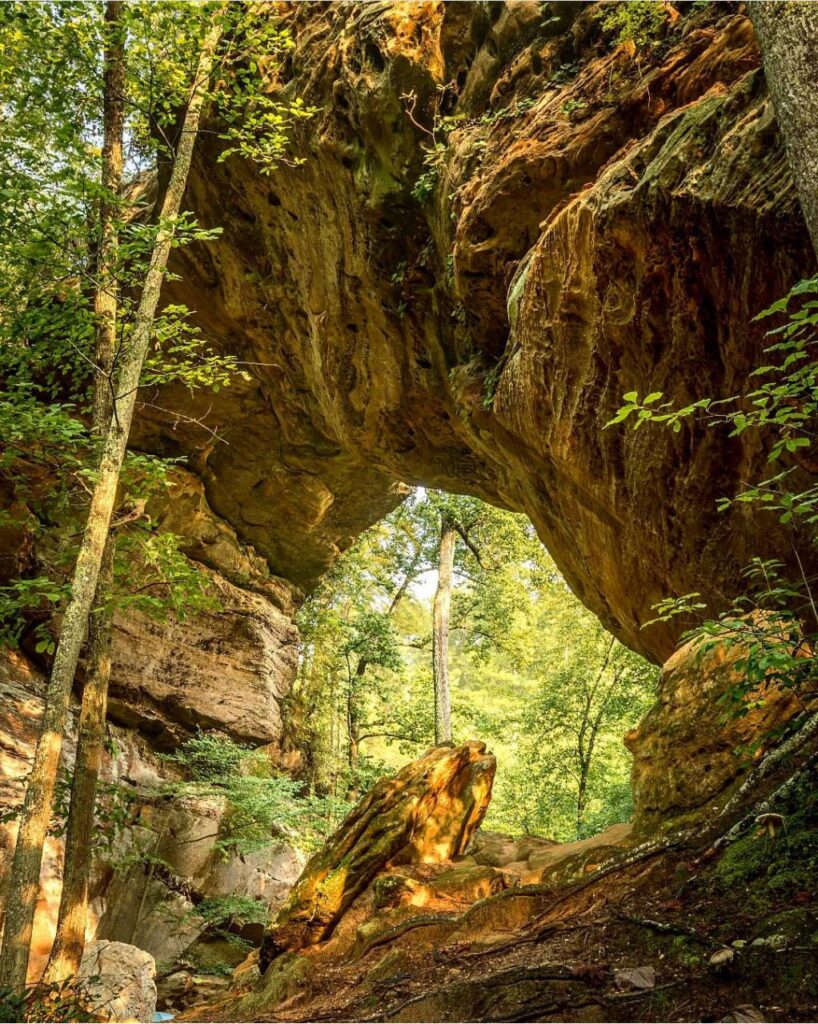 This is a well visited and popular stops in Red River Gorge. On this route and the longer option, visitors will journey until they arrive and see the famous and magnificent arches—and that's the reason why it may be crowded in peak season. Even in colder times such as winter, it is unusual to see Gray's Arch without people. However, it is possible to find peace if you hike the trail during weekdays.
Auxier Ridge Loop-Hiking in Red River Gorge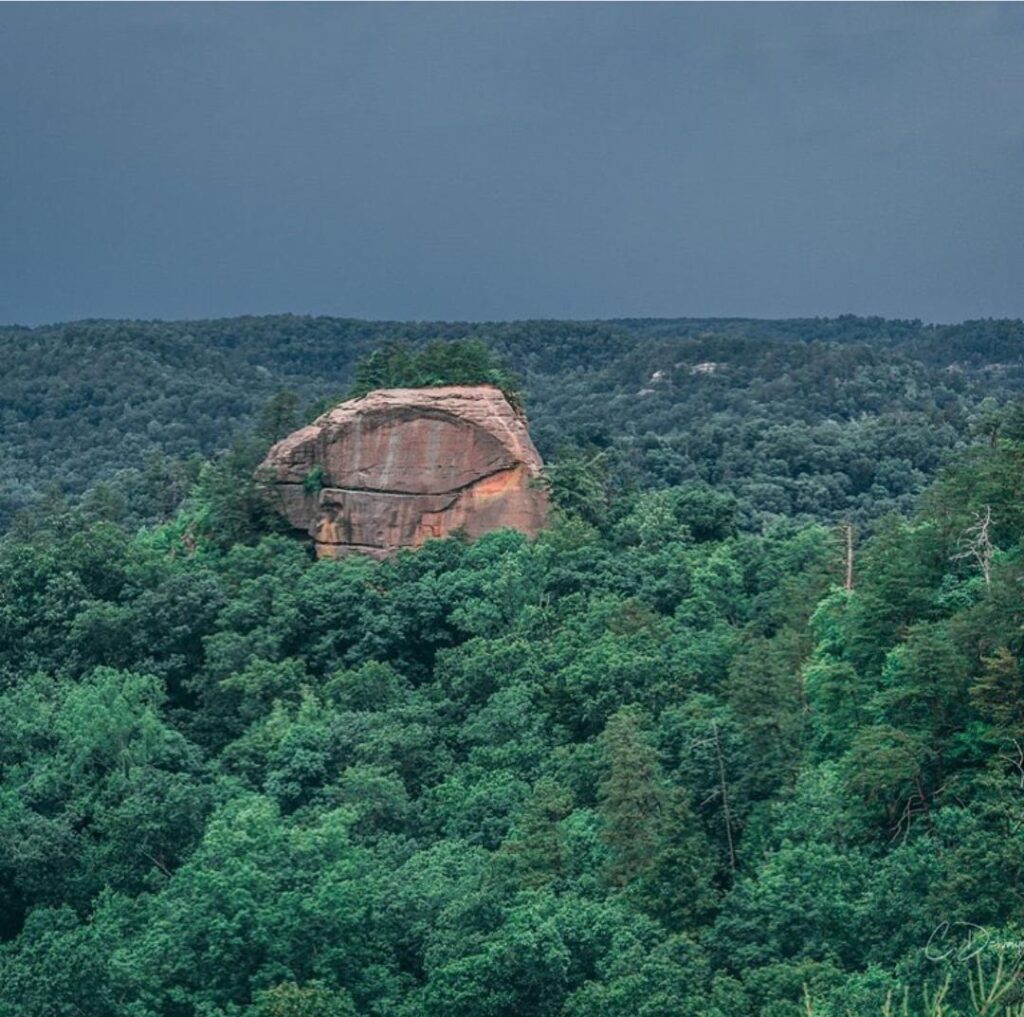 This one has some of the most magnificent views in Red River Gorge! Allow half a day (3-6 hours) to complete this excursion. Some people can complete it in less time, but most people spend at least an hour exploring and resting on Auxier Ridge. The scenery is beautiful, the geology is fascinating, and the ridge is well-suited for different types of hikes. There are even a couple of nice campsites along the way.
We hope this guide will help you make more informed decisions about where to go and what hikes offer something for everyone on your next adventure. Whether you are looking for a quick hike or an all-day excursion, we've got the perfect trail recommendations just waiting for you!
And don't forget that there is always another side of the mountain — so if one day isn't enough, head back again tomorrow and see what's new. Happy hiking!
Recommended Articles
Travel Guide Recommendations
Accommodations
Car Rental
Tour Company
Flights
Bus and Trains
Trip Planning Guide